São Pedro BS, Marseille BT and Mriya-2006 all win their opening matches
---
Women's World Winners Cup 2023 action continued, as teams battled for crucial points in the group stages…
WATCH ALL MATCHES LIVE ON BEACHSOCCERTV.COM – SIGN UP HERE!
Group A
Super start for São Pedro BS
São Pedro BS faced Santa Cruz BS in Group A, as they won the match 8-0 in Alghero to take all three points in their first World Winners Cup 2023 encounter. Sil scored a hat-trick in the fixture, whilst Déia netted a brace, and strikes from May, Jasna and Flavinha made up the remainder of the goals, as the Brazilian team dominated from start to finish in the fixture.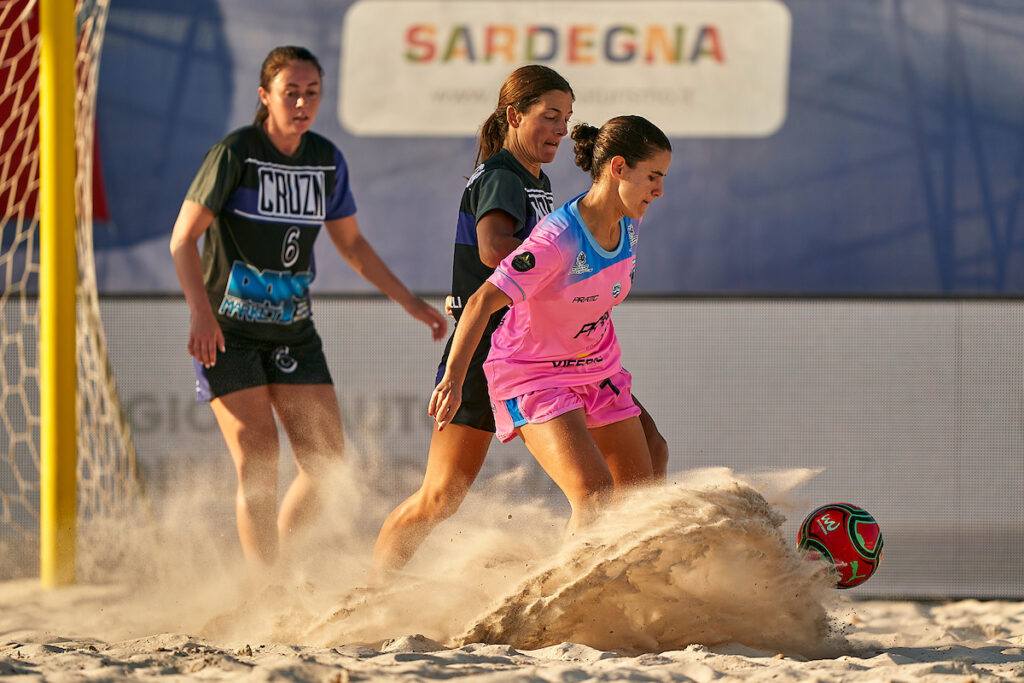 Group B
Shootout success for Marseille BT
After winning their opening match, Cali BSC looked to build on points tally as they faced Marseille BT. Adler opened the scoring for her fourth goal of the competition, as Wiard leveled the scoring to conclude the first period. The teams couldn't be separated from one another in the remaining two periods and extra-time, with both teams scoring once more each. It was the French side who came out on top in the penalty shootout, winning 3-2 from the spot.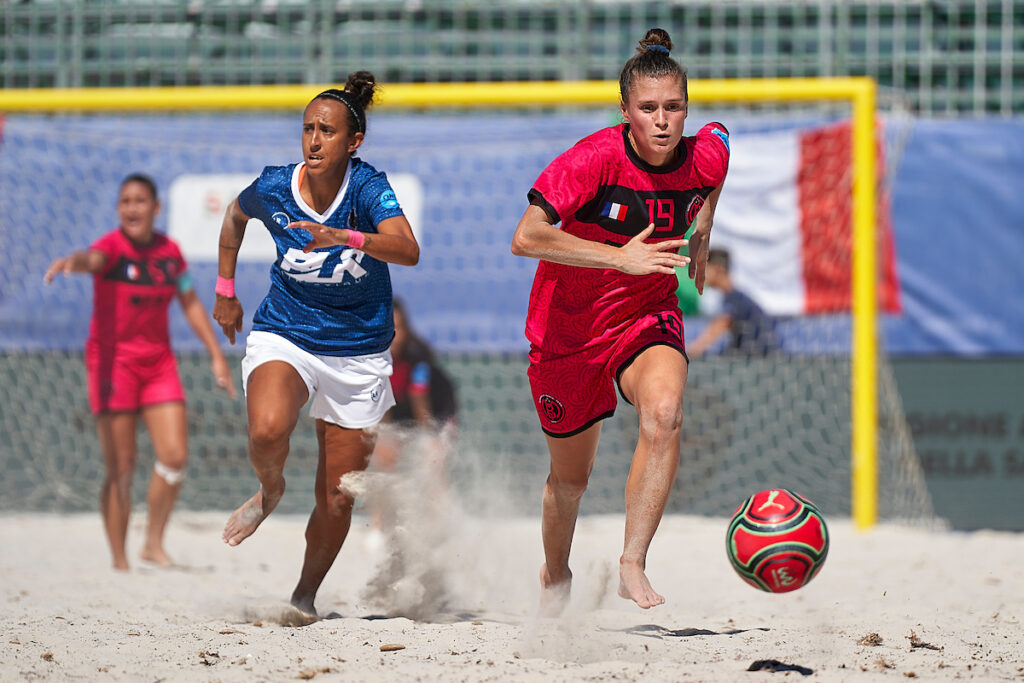 Group C
Mriya-2006 victorious in first match
Mriya-2006 began their World Winners Cup journey in a Group C match against BSZ Ladies. Goalkeeper, Terekh got the scoring started for the Ukrainian side in the first period, before Klipachenko doubled the lead. Tieleman found the back of the net for the third time in the tournament to bring the Dutch side back into the match, but neither side found the net for the remainder of the match, as Mriya-2006 claimed three valuable points.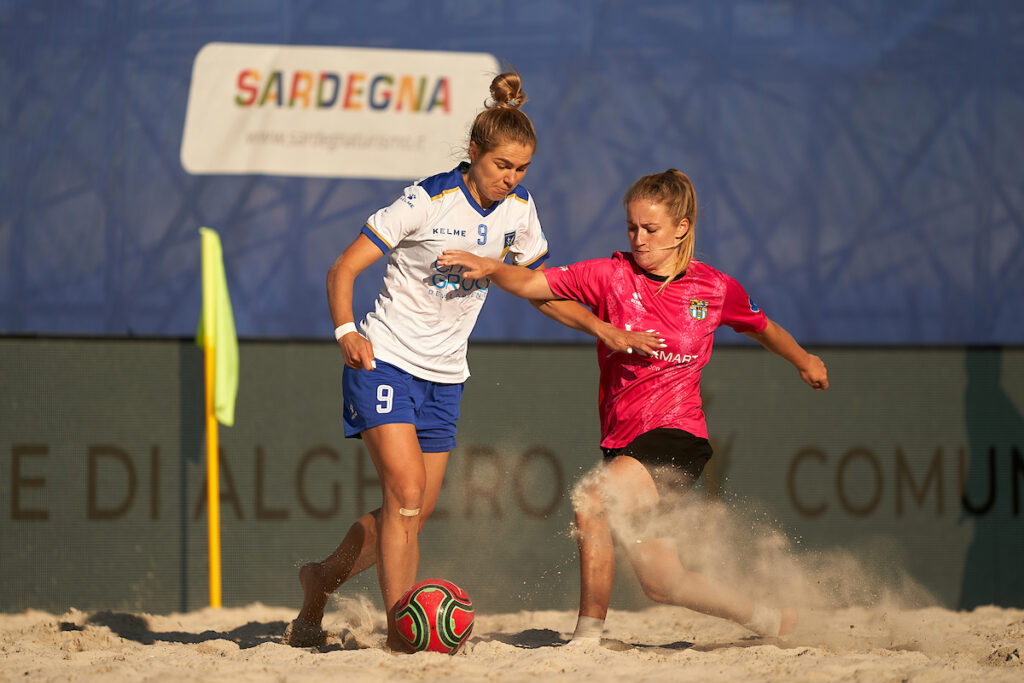 To find out more about the Women's World Winners Cup, make sure to visit beachsoccer.com!
WATCH ALL MATCHES LIVE ON BEACHSOCCERTV.COM – SIGN UP HERE!
Results
Group A
São Pedro BS 8-0 Santa Cruz BS
Group B
Marseille BT 2-2 Cali BSC (Marseille BT win 3-2 on penalties)
Group C
Mriya-2006 2-1 BSZ Ladies