Five men's and four women's teams will qualify for the 2023 World Beach Games in Bali
---
Europe's top national teams have touched down on the Italian island of Sicily, ready to fight for a ticket to the 2023 ANOC World Beach Games in Bali.
The action in the men's category begins tomorrow when Turkiye, recently promoted from the Euro Beach Soccer League Division B, will go up against Czech Republic. The women's matches begin on Wednesday.
Remember to watch all of the matches on Recast!
Hosts Italy take on Norway in their opening match, with France being their other rival in Group A. Meanwhile, the reigning European champions Portugal – who failed to qualify for the last World Beach Games in Qatar in 2019 – were drawn in Group B alongside Germany and recently promoted to the EBSL Division A, Moldova.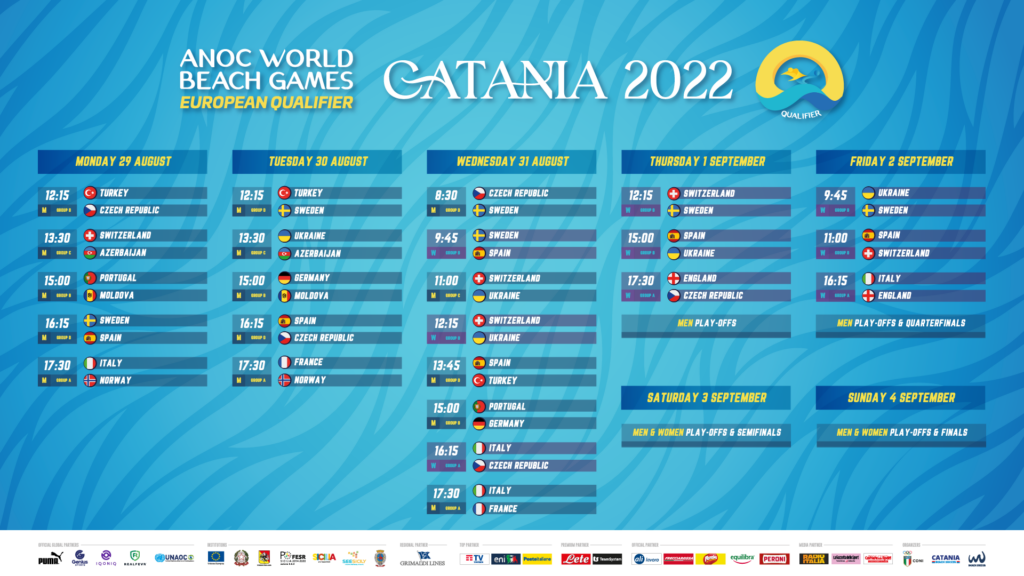 Switzerland, Ukraine and Azerbaijan will battle it out in Group C, while Spain, will go up against Turkiye, Czech Republic and Sweden.
In the women's competition, the gold and silver medallists from Qatar 2019, England (who compete in Olympic events as Great Britain) and Spain, were drawn in separate groups. The Lionesses will take on hosts Italy and Czech Republic in Group A, while Switzerland, Ukraine and Sweden will take on La Roja in Group B.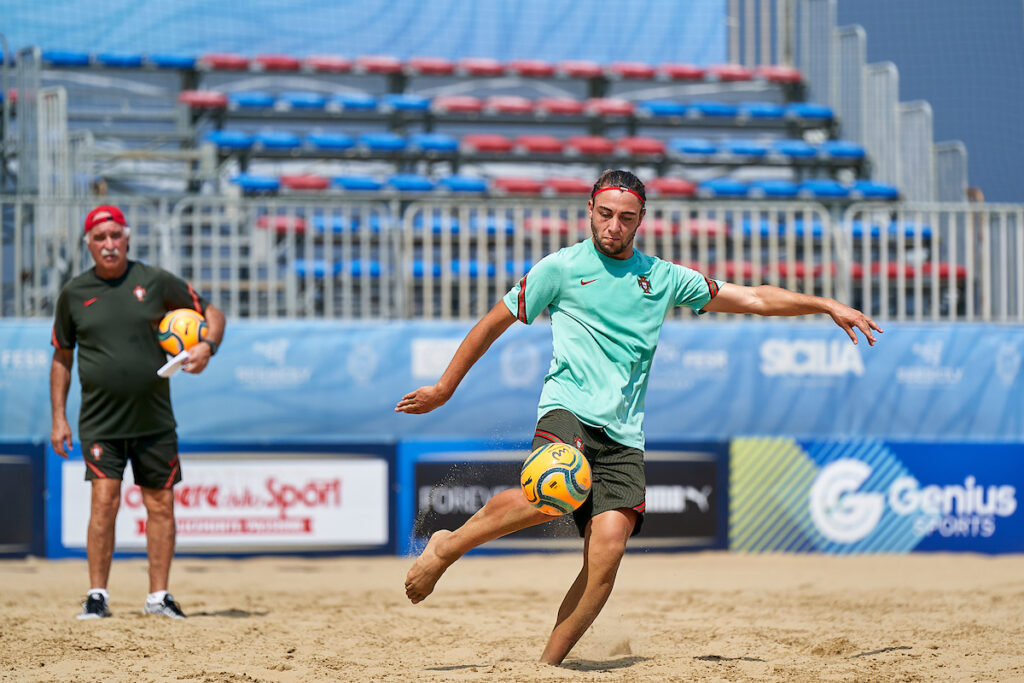 The matches are scheduled from 29 August to 4 September at See Sicily Arena Beach Stadium, and will decide which five men's and four women's national teams will represent Europe at the 2023 ANOC World Beach Games in Bali.
For full details on the ANOC World Beach Games European Qualifier Catania 2022, head to beachsoccer.com.