The Iberian teams started off the competition on the right foot
---
The Mundialito Gran Canaria 2022 kicked-off with two exciting encounters and amazing goals in a day that saw Portugal and hosts Spain take the 3 points.
The Algarvio Show
Defending champions Portugal faced World Cup runners-up Japan in a highly intense match.
The Portuguese had the better start taking a two-goal lead through Rui and Duarte Algarvio but the Japanese reacted and turned the game around before the first break with goals from Kawai, Kibune and Akaguma.
Belchior equalised early in the second period and the Portuguese returned to the lead through Algarvio. Oba made it 4-4 but an inspired Algarvio scored his third and fourth goals to put Portugal in a comfortable position in the match.
Akaguma's second goal still gave some hope to the Japanese but with 30 seconds to go Miguel Pintado signed the final result, 7-5 to Portugal.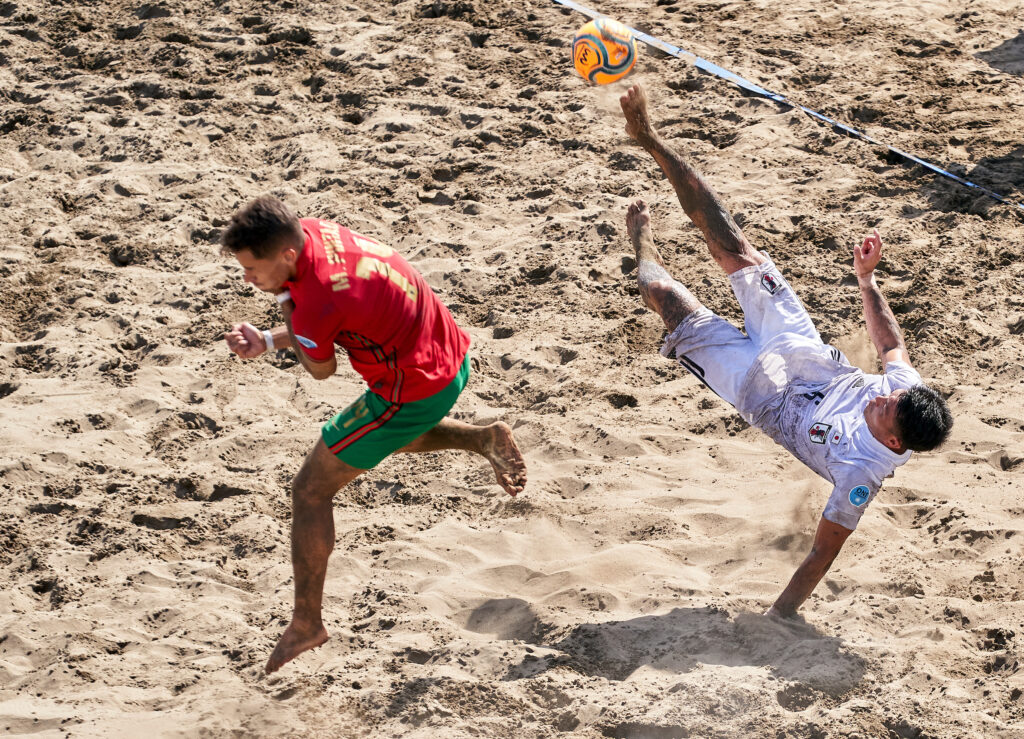 Bicycle kicks help hosts win
The match that closed Matchday 1 saw hosts Spain face USA.
La Roja cycled their way to the lead in the first period with two bicycle goals by Domingo and Antonio.
Silveira and Perera equalised in the second period but a stunner from Alejandro with another bicycle kick put Spain back on the lead. Immediately after that, Chiky stole the ball on the match restart and shot to make it 4-2.
Before the end of the second period Chiky would score again and Cassano made it 6-2 for the Spanish, a result that would stay on the scoreboard until the end of the match.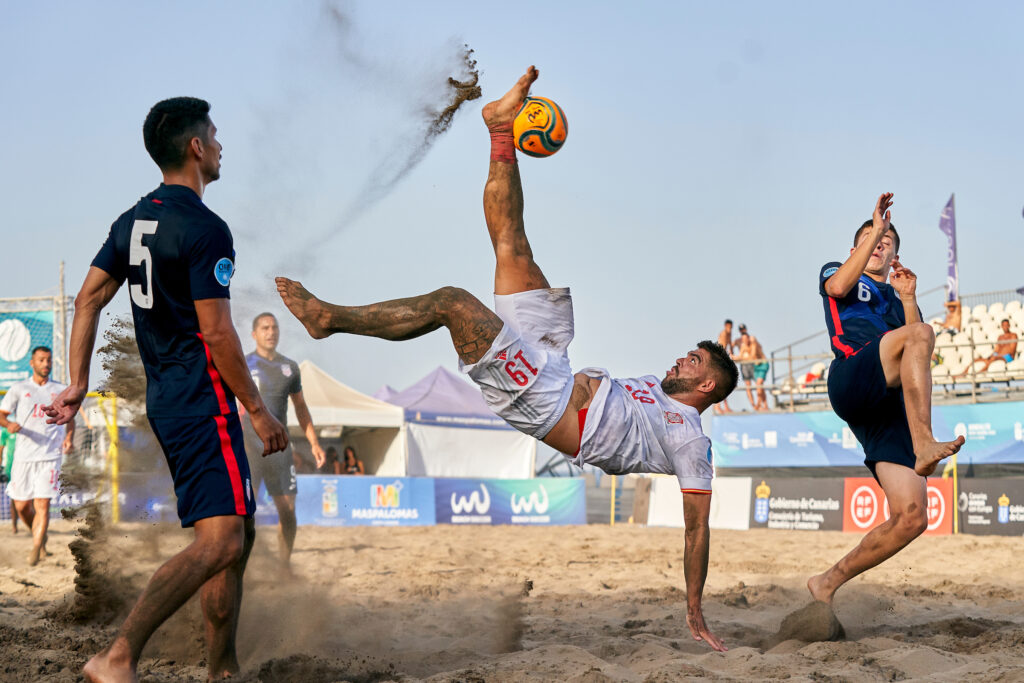 RESULTS – Matchday 1
Japan 5-7 Portugal
USA 2-6 Spain
Check all the standings and stats of the Mundialito 2022 at beachsoccer.com