Wins for England and Spain on Women's Mundialito opening
---
The Women's Mundialito 2022 Gran Canaria kicked-off in the sands of the Playa del Inglés beach with both the hosts Spain and England earning the 3 points on the first day.
The English Beach
England and Ukraine made history by stepping on the sand for the first ever match in the Women's Mundialito. The name of the beach where it was played (Beach of the English) was sort of a summary of what the game was.
The only goal to separate the two teams at the end of the first period was scored by goalkeeper Haughton.
England would make it 3-0 through James and Molly Clark before Tykhonova cut the distance to score Ukraine's first goal.
But the Lionesses kept their focus and Barron, Short extended the lead before Molly Clark' dressed up the goalkeeper kit in the final minutes of the game and score a screamer that put the final result in 6-1 favourable to England.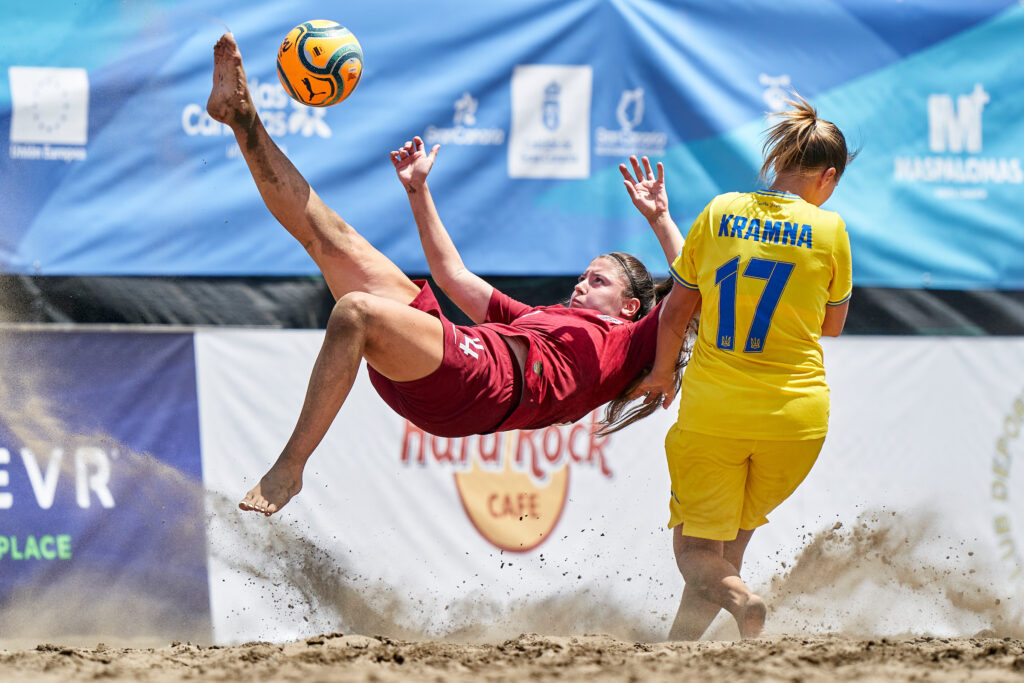 Home crowd enjoyed home win
Playing in front of their fans, Spain showed their authority against the Czech Republic.
It didn't take long for the hosts to break the deadlock as Lorena made it 1-0 with only one minute and a half into the game.
The second period saw the Spanish extend their lead with goals from Manau and Cris.
Lorena and Cris would each score their second goals in the third period to seal Spain's 5-0 win.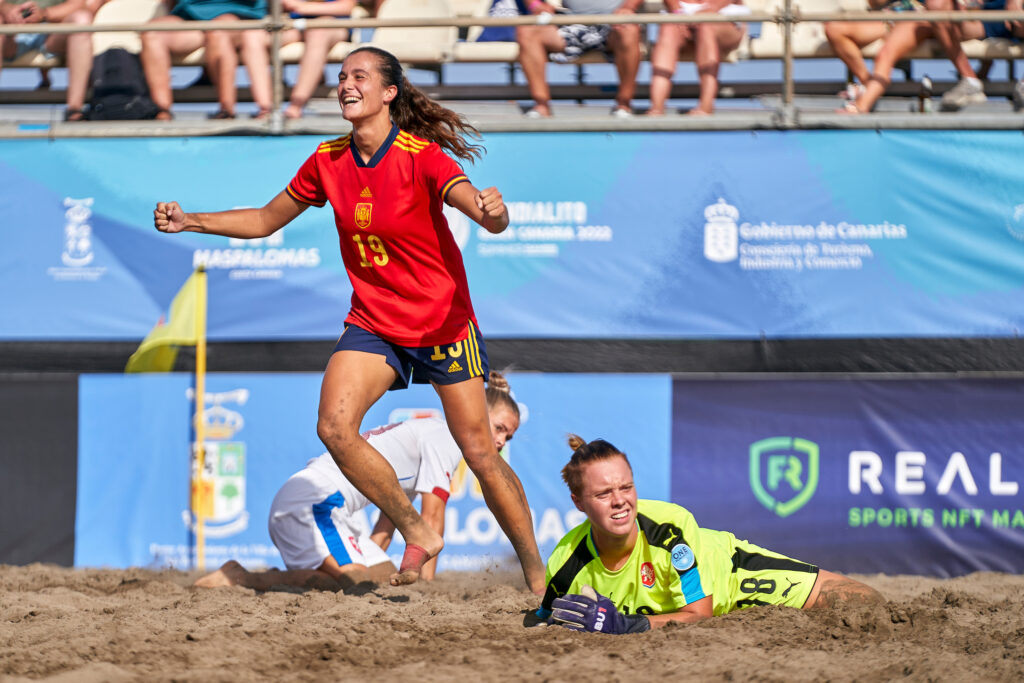 RESULTS – Matchday 1
Ukraine 1-6 England
Czech Republic 0-5 Spain
Check all the stats and standings on beachsoccer.com