São Pedro BS finished second and Cagliari BS placed third
---
Mriya-2006 and São Pedro BS took centre stage in Alghero, as they competed for the trophy…
WATCH ALL MATCHES LIVE ON BEACHSOCCERTV.COM – SIGN UP HERE!
Final
World Winners Cup glory for Mriya-2006
The moment that Mriya-2006 and São Pedro had been waiting for was here, as the Women's World Winners Cup was ready to start.
The Brazilian side took the lead in the final, as Maiara found the net with less than four minutes played in Alghero. However, the Ukrainian side turned the game around through an equaliser from Kostiuk, and minutes later Bednarska put Mriya-2006 ahead to lead 2-1 after 12 minutes played.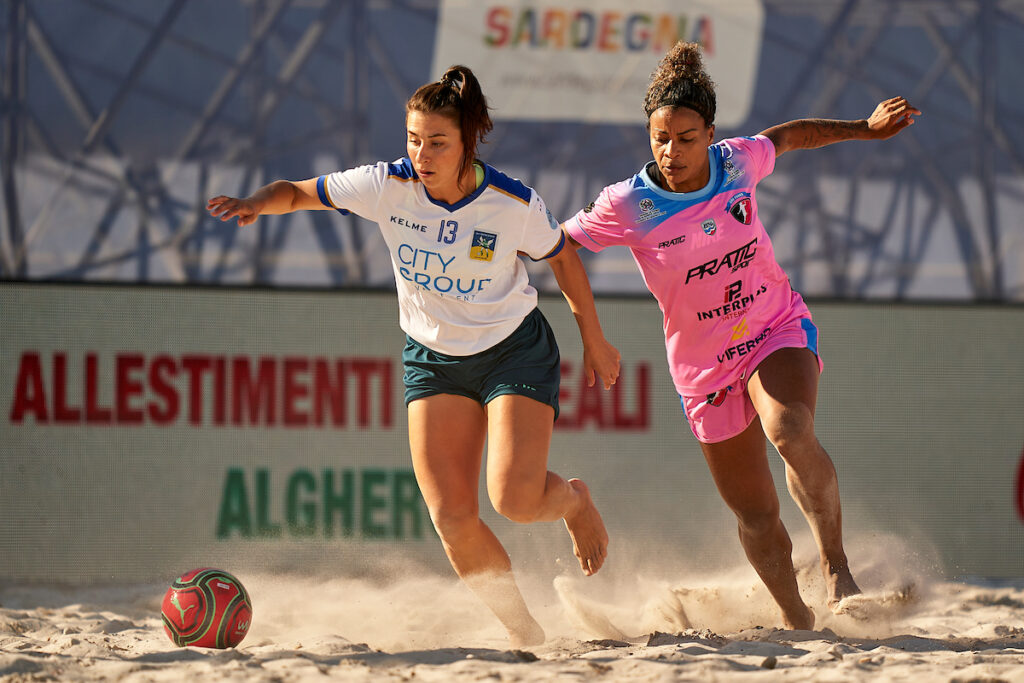 With the next goal being crucial in the fixture, both sides were desperate to add to their tallies, but neither side could beat their opposition goalkeeper until Klipachenko popped up with three minutes left in the period, to make the score 3-1.
Dubytska gave the Ukrainian team some breathing space at the start of the third period, finding the top-right corner from a tight angle, however, Tai found São Pedro's second goal of the match three minutes later. The final two goals of the match were split between the two teams, with Dekhtiar's shot from range finding the net and Tai completed her brace late on.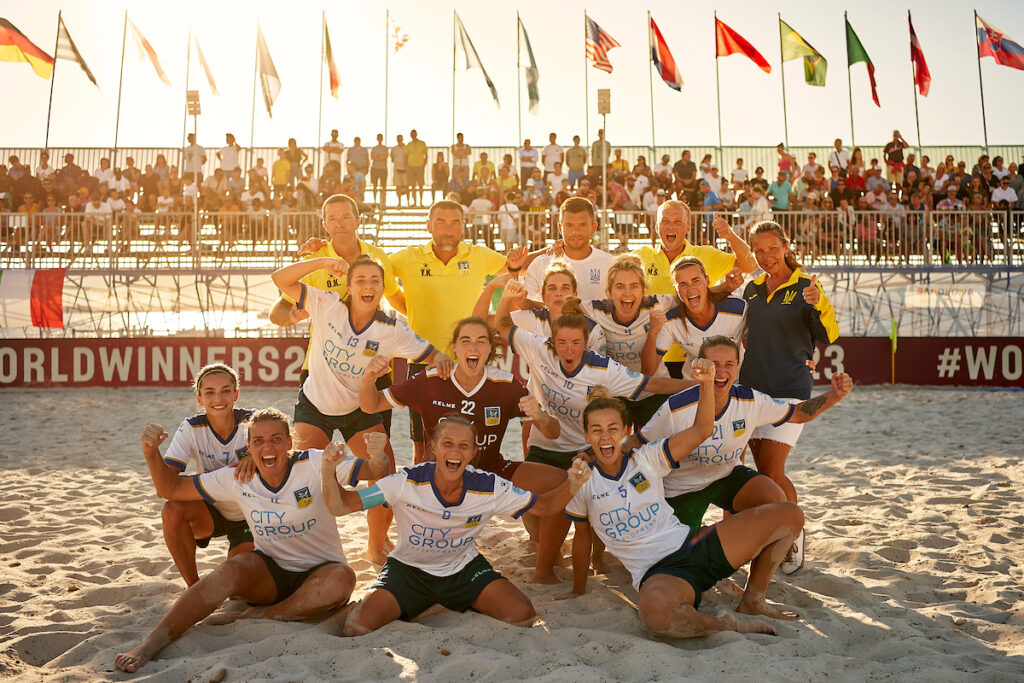 As the final whistle blew, the celebrations began for Mryia-2006 as they were the World Winners Cup champions.
Individual awards
Three individual awards were given out at the end of the competition. Dekhtiar was the MVP of the tournament, Terekh was the best goalkeeper, and Privitera was the top scorer with 11 goals.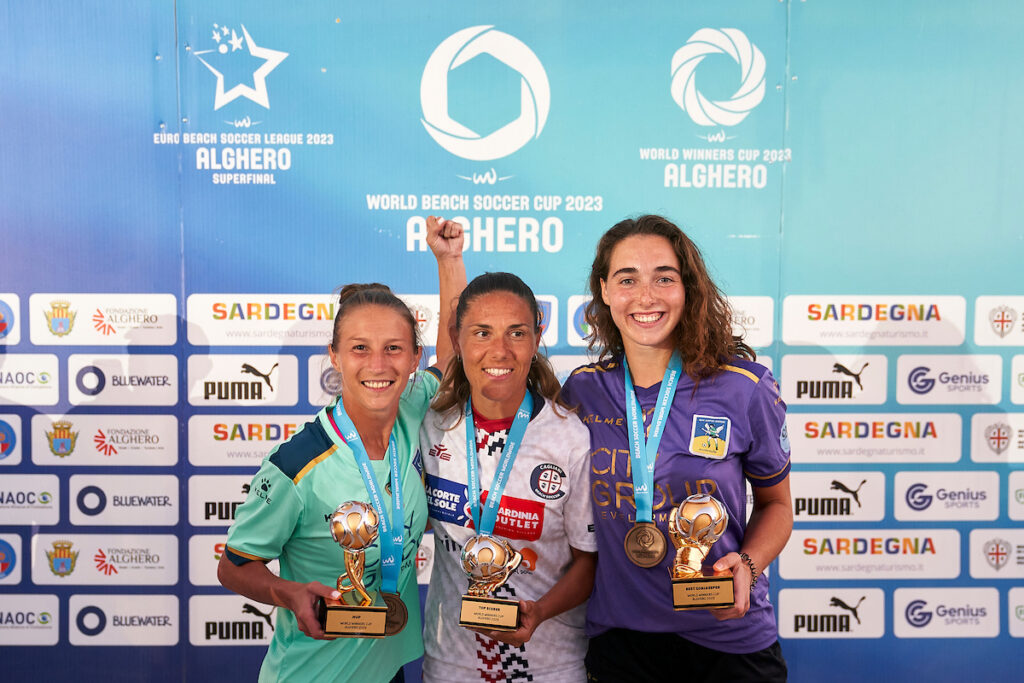 Play-offs
3rd-4th place
It was Cagliari BS who would finish in third place, as they won 5-2 against Lazo.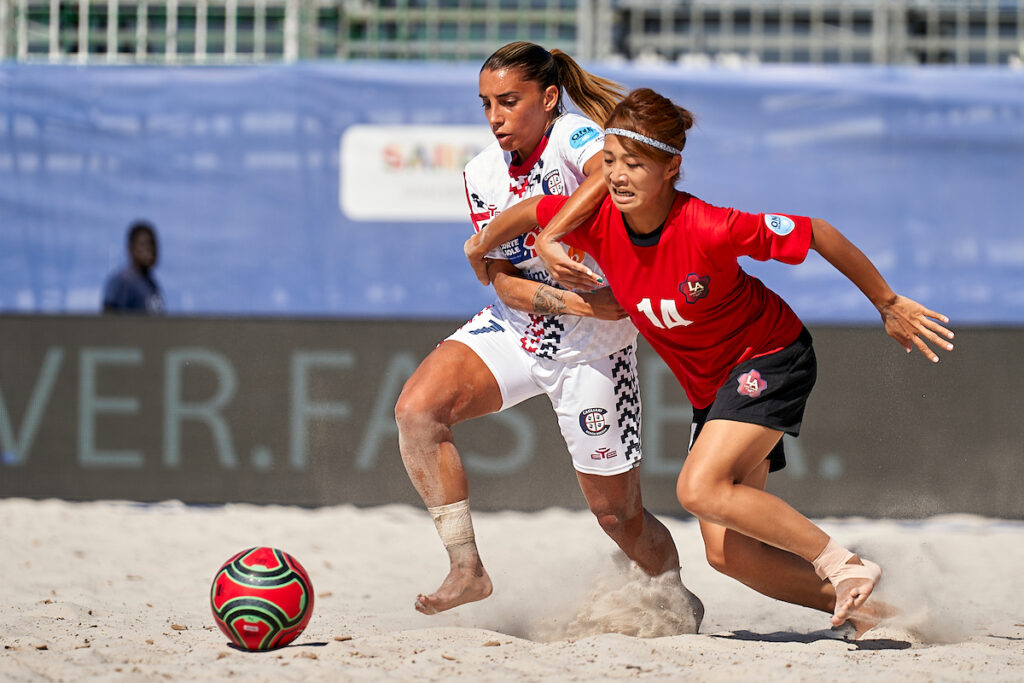 5th-6th place
Cali BSC came out on top in the 5th-6th place play-off, defeating Barra de Santiago 5-4.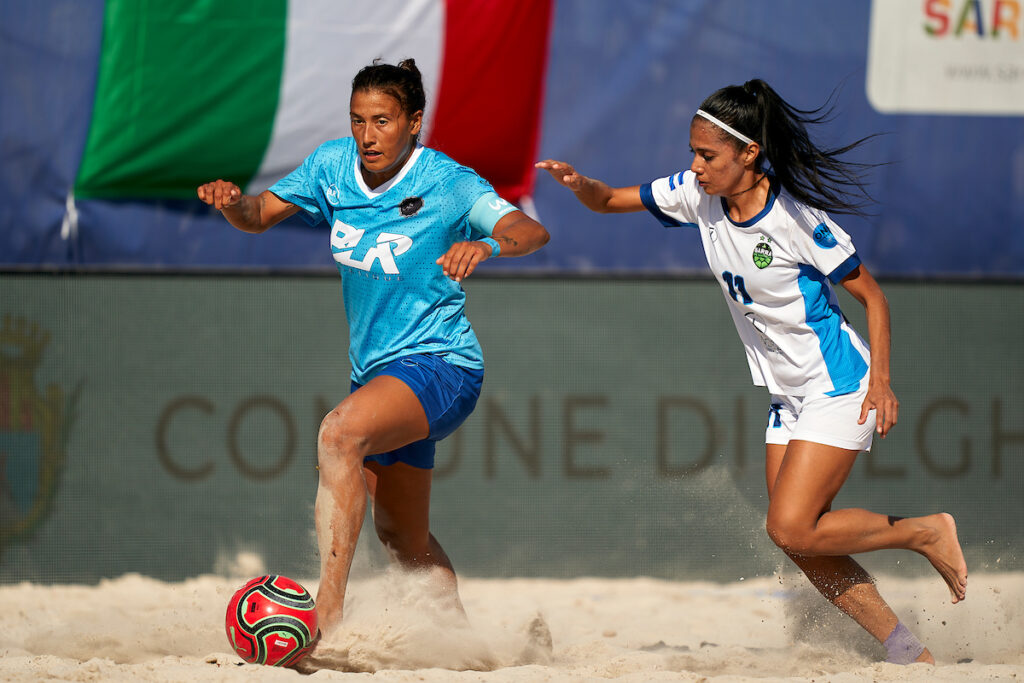 7th-8th place
In the 7th-8th place match, BSZ Ladies won 5-3 against Marseille BT.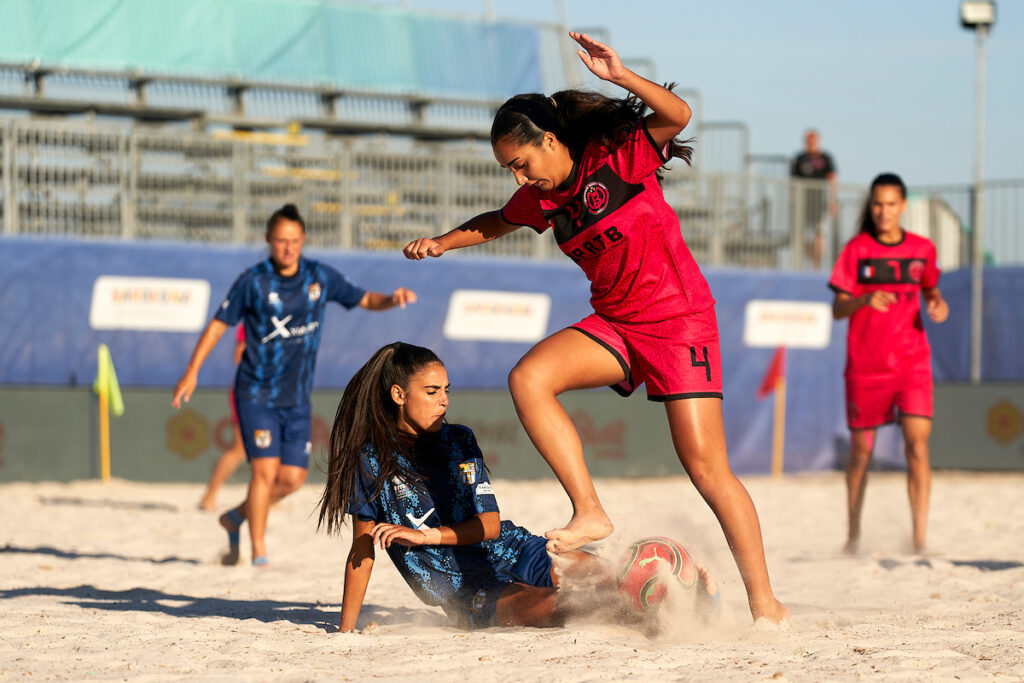 To take a look back at the Women's World Winners Cup, make sure to visit beachsoccer.com!
WATCH ALL MATCHES LIVE ON BEACHSOCCERTV.COM – SIGN UP HERE!
Results
Final
Mriya-2006 5-3 São Pedro BS
3rd-4th place
Cagliari BS 5-2 Lazo
5th-6th place
Cali BSC 5-4 Barra de Santiago
7th-8th place
Marseille BT 3-5 BSZ Ladies