Cagliari BS and Lazo will play for third place
---
Two Women's World Winners Cup semi-final encounters took place in Alghero, as teams competed for the all-important place in the final…
WATCH ALL MATCHES LIVE ON BEACHSOCCERTV.COM – SIGN UP HERE!
Semi-finals
Mriya-2006 to compete for the trophy
Mriya-2006 win 5-1 against Lazo.
The first of two semi-finals saw Ukrainian side, Mriya-2006 take on Japanese team, Lazo.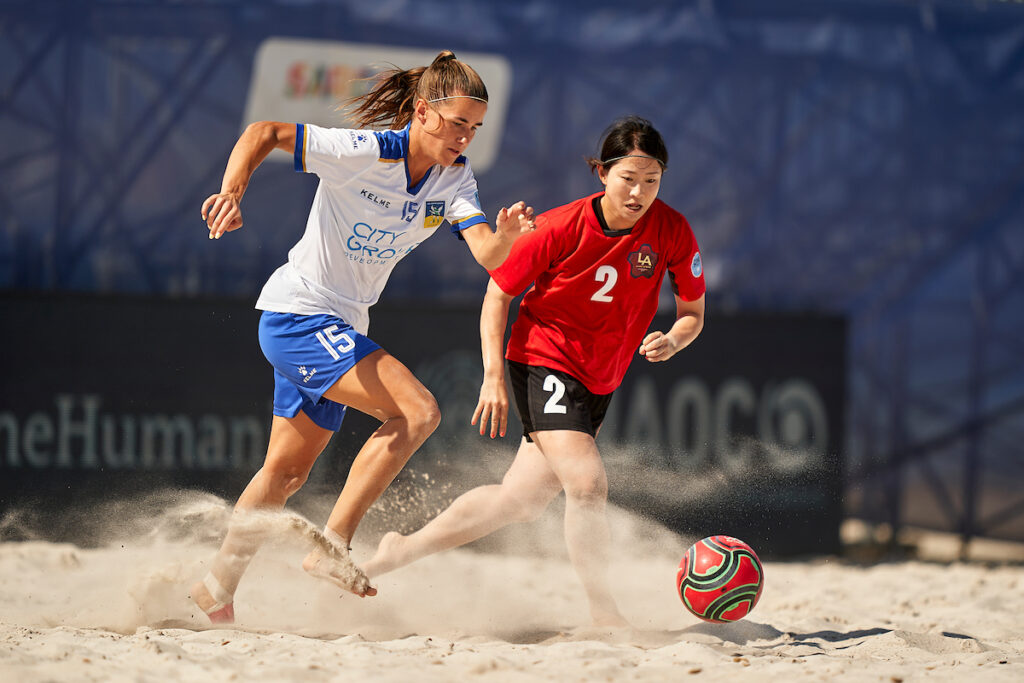 Mriya-2006 took a two-goal lead into the second period of the match as Klipachenko opened the scoring with around half of the period played, and Terekh doubled the lead moments later.
The Ukrainian team's momentum continued into the second period as Bednarska netted Mriya-2006's third goal of the encounter. With a couple of minutes remaining in the period, Dekhtiar's shot from distance made its way past the opposition goalkeeper to give her team a comfortable lead.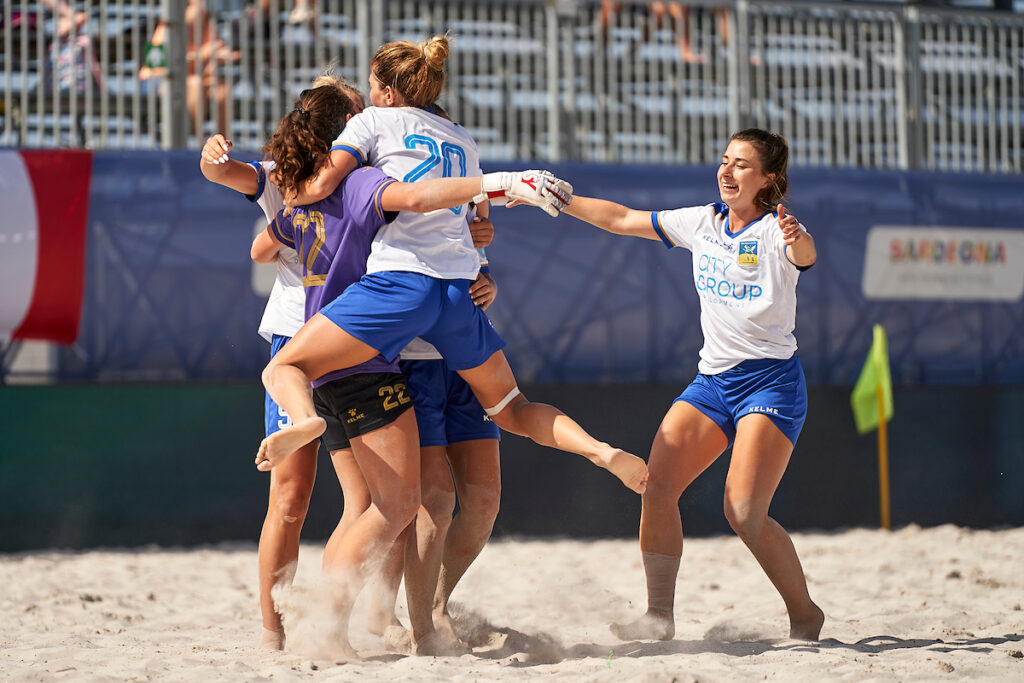 The victory was complete in the third period for the Ukrainian outfit in the last period, as despite an early goal from Moe for Lazo, Kyrylchuk netted the fifth to seal their place in the World Winners Cup final.
São Pedro BS make it to the final
São Pedro BS defeat Cagliari BS 5-1.
Following the Mriya-2006 victory, Cagliari BS faced São Pedro BS to determine who the Ukrainian finalists would play for the trophy.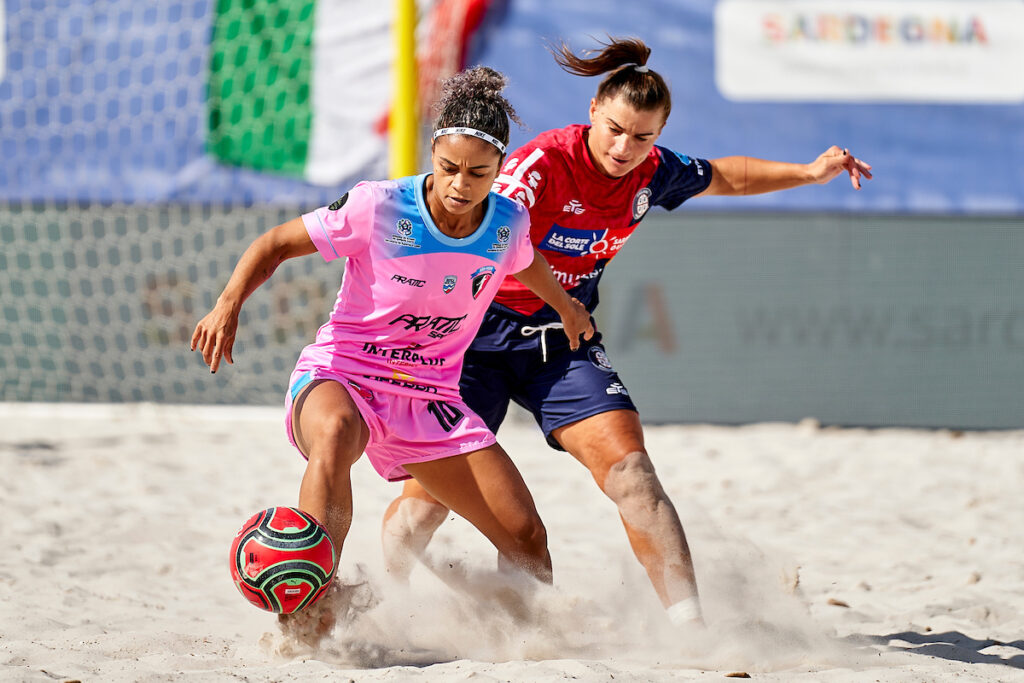 No goals were scored in the opening period of the encounter, as both teams looked to break the deadlock in the very important fixture.
The breakthrough was made five minutes into the second period, as Déia put the Brazilian team ahead in the match. São Pedro BS held onto the one-goal advantage heading into the final 12 minutes, and were just one period away from having an opportunity to secure the title.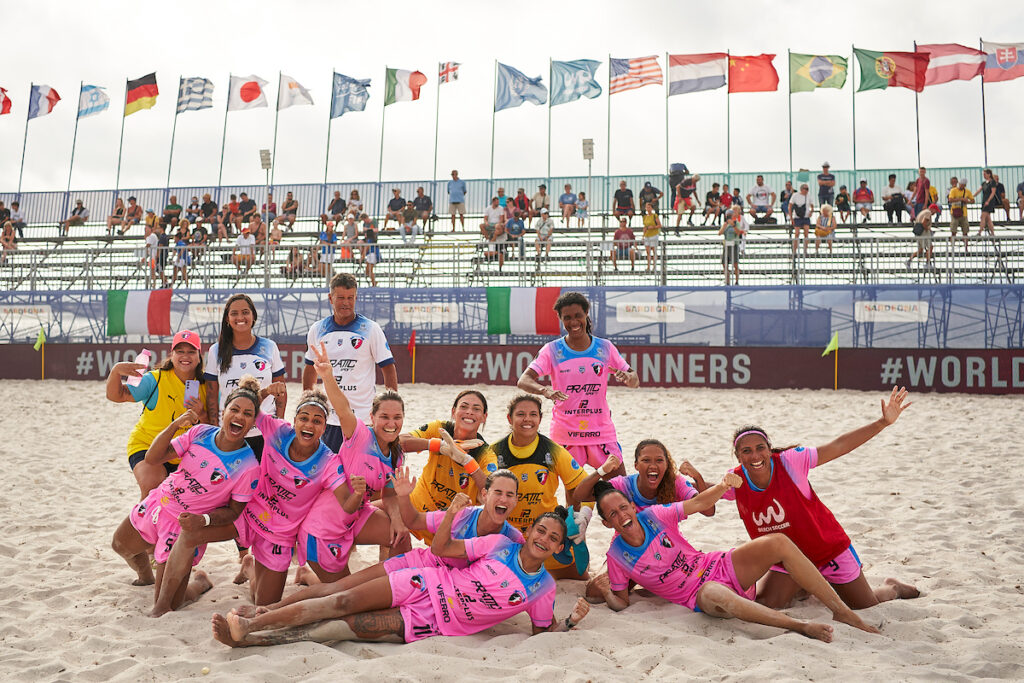 São Pedro BS doubled their advantage in the third period, as Vecchione pulled a goal back for the Italian team. However, a late brace from Tai and a strike from Sil ensured the Brazilian side were World Winners Cup finalists.
Play-offs – 5th-8th place
Cali BSC vs Marseille BT
In the first 5th-8th place match, Cali BSC came out out on top defeating Marseille BT 2-1.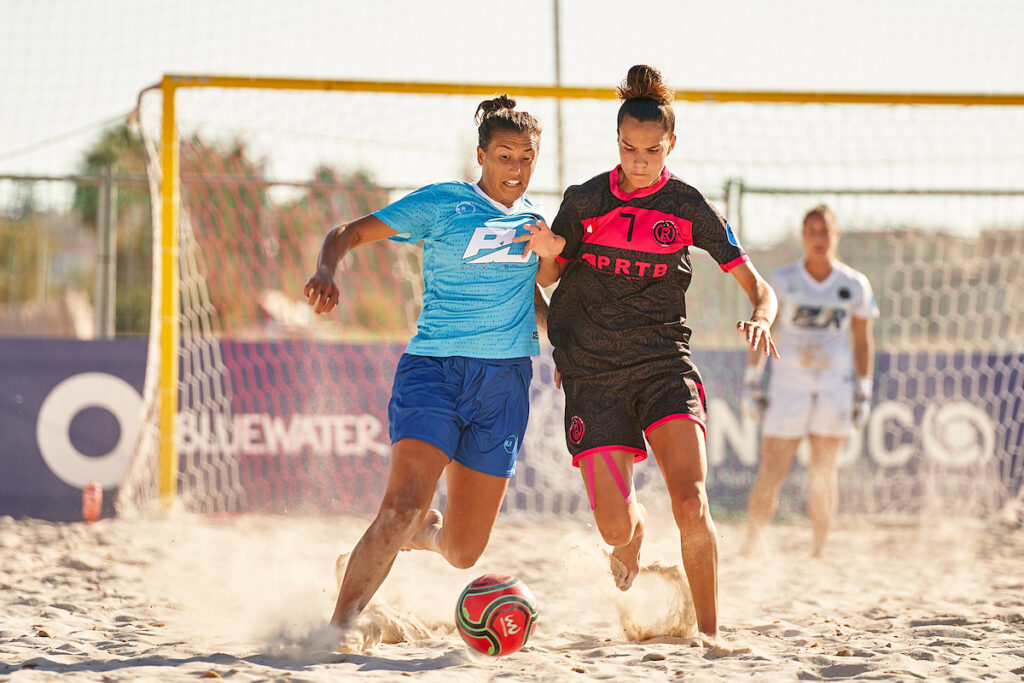 BSZ Ladies vs Barra de Santiago
Barra de Santiago won 7-5 against BSZ Ladies in the second 5th-8th play-off encounter.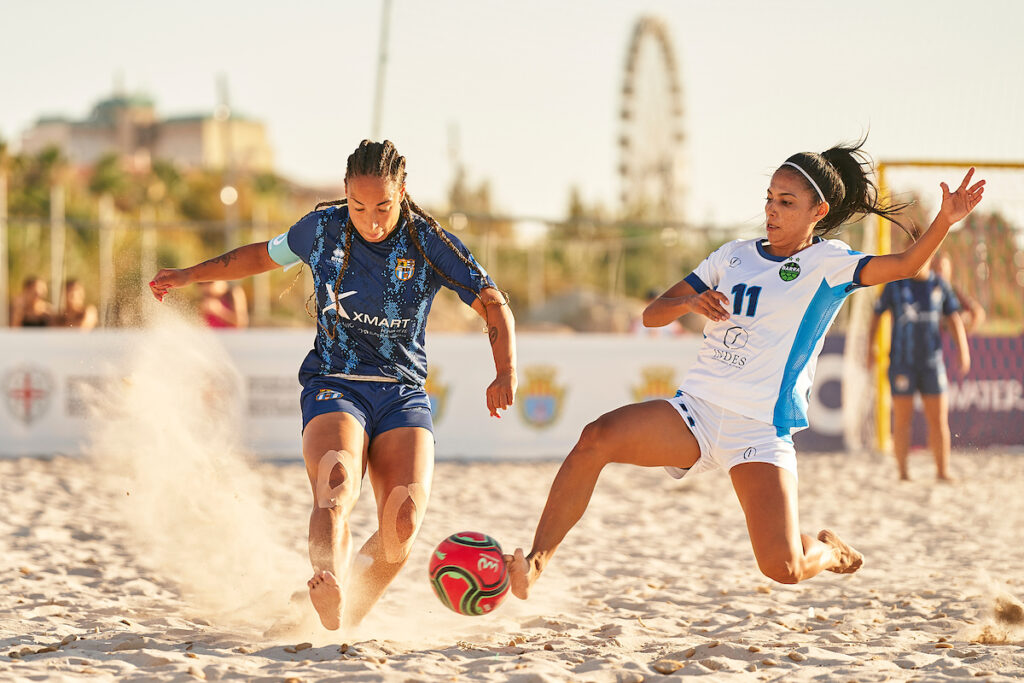 To find out more about the Women's World Winners Cup, make sure to visit beachsoccer.com!
WATCH ALL MATCHES LIVE ON BEACHSOCCERTV.COM – SIGN UP HERE!
Results
Semi-finals
Mriya-2006 5-1 Lazo
Cagliari BS 1-5 São Pedro BS
Play-offs – 5th-8th place
Cali BSC 2-1 Marseille BT
BSZ Ladies 5-7 Barra de Santiago
Fixtures
Final
Mriya-2006 vs São Pedro BS

3rd-4th place
Cagliari BS vs Lazo
5th-6th place
Cali BSC vs Barra de Santiago
7th-8th place
Marseille BT vs BSZ Ladies