La Pirraya and FBS earned hard-fought wins, while Canada BSC and Flamengo cruised to victory
---
Matchday 3 of the Americas Winners Cup had plenty of drama at the Estádio Nacional Costa del Sol in El Salvador
La Pirraya's late goal puts inflicts first defeat to Santa Cruz
After a goalless first period, the tight match between La Pirraya and Santa Cruz had the team from El Salvador break the deadlock, only for the North-Americans to turn the result around in two minutes.
But the local side reacted and took the lead again with goals from Quinteros and Maravilla, going thus into the third period ahead on the result.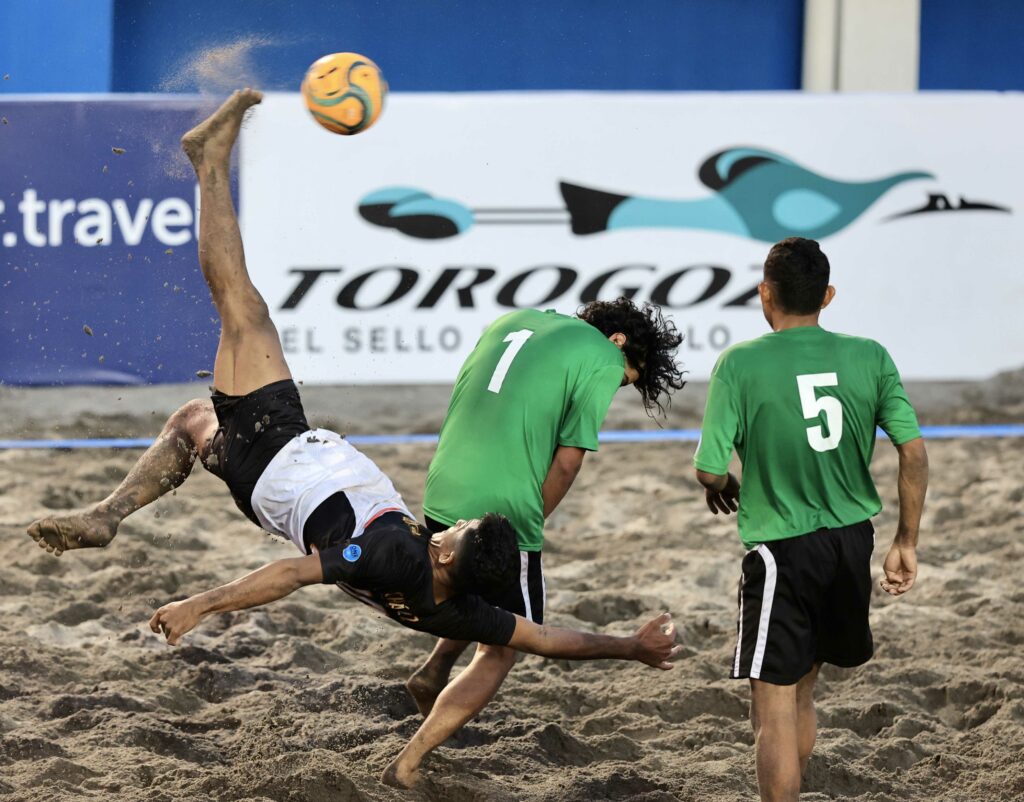 Antonio, who had already scored, equalised for Santa Cruz with ten minutes to go, and he would equalise again with only 98 seconds until the buzzer after Chavez had scored La Pirraya's fourth.
But 12 seconds before end, Quinteros sealed the deal, and earned La Pirraya all three points.
Canada maintain victorious record
An entertaining clash between Canada BSC and Turquoise had both teams tied to three goals midway through the second period, Canale scoring two for the Canadians, Jeff doing the same for the team from Turks and Caicos.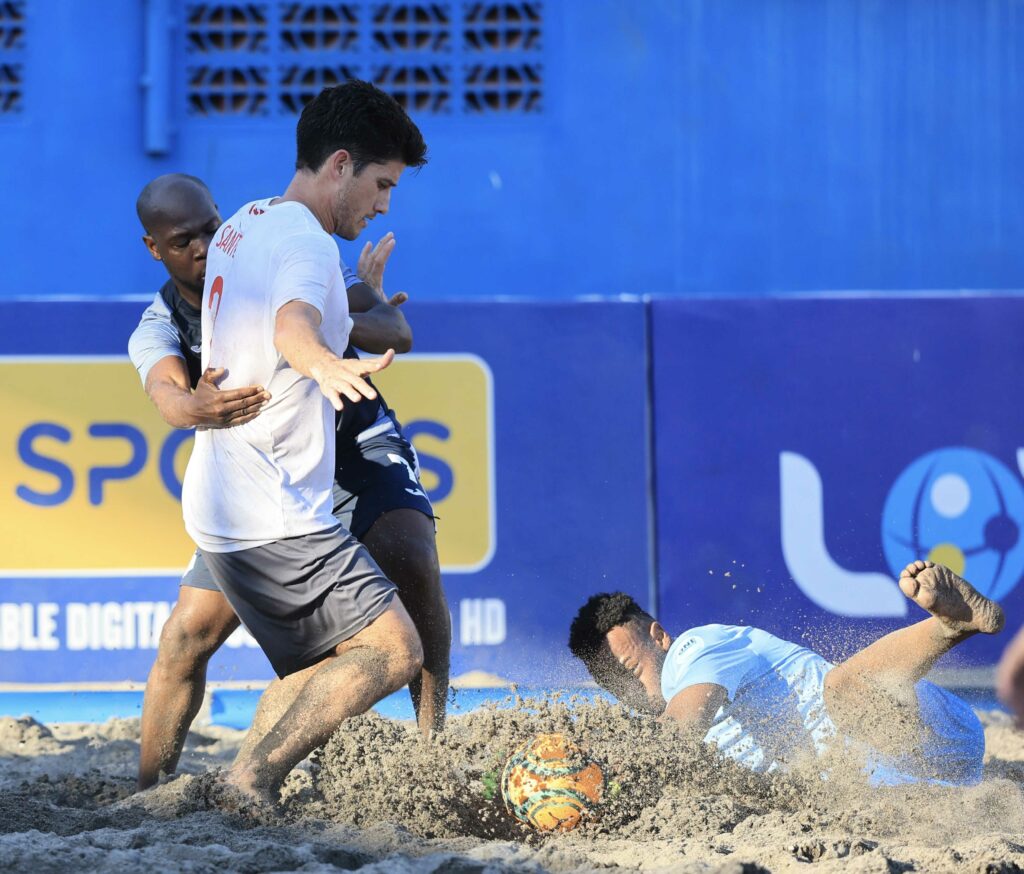 But Canada BSC were determined to bag their second win, and Scepanovic and Canale's hat-trick extended the lead for the Canadians, to which Xristidis and Santos added their contribution in the third period to seal the 7-3 win.
FBS take it on the penalty shoot-out again
Motivated by their win against Flamengo on penalties on Matchday 2, FBS faced Chirilagua aiming to build on the previous day's win, but the team from El Salvador didn't make things easy for the North-Americans.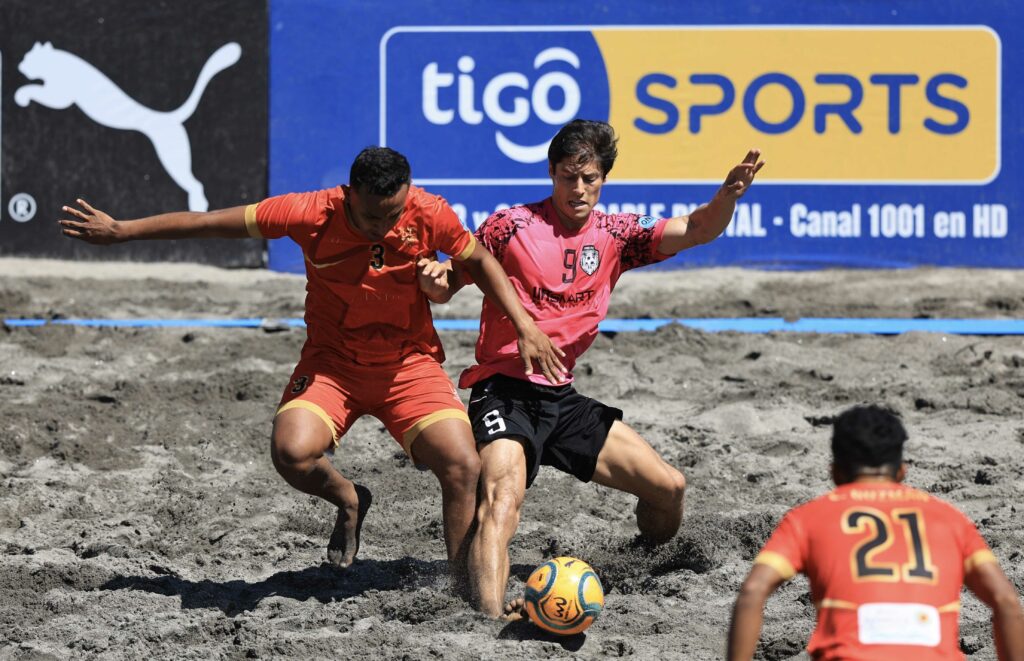 FBS used the first two periods to go 4-1 up, but Berrios's goal closing the second period renewed Chirilagua's hopes. Cruz and Merino scored in the third period to send the match to extra-time, where the draw remained on the scoreboard.
Once again, the North-Americans were the happier side in the penalty shoot-out, and earned another winning 5-3 on penalties.
Flamengo cruise to first win
The Brazilians showed no mercy after their defeat against FBS and a hat-trick by Alejandro put them in a confortable position against Pioneros, who scored four goals, three of them in the last period, but far from being enough to counter Flamengo's ten goals.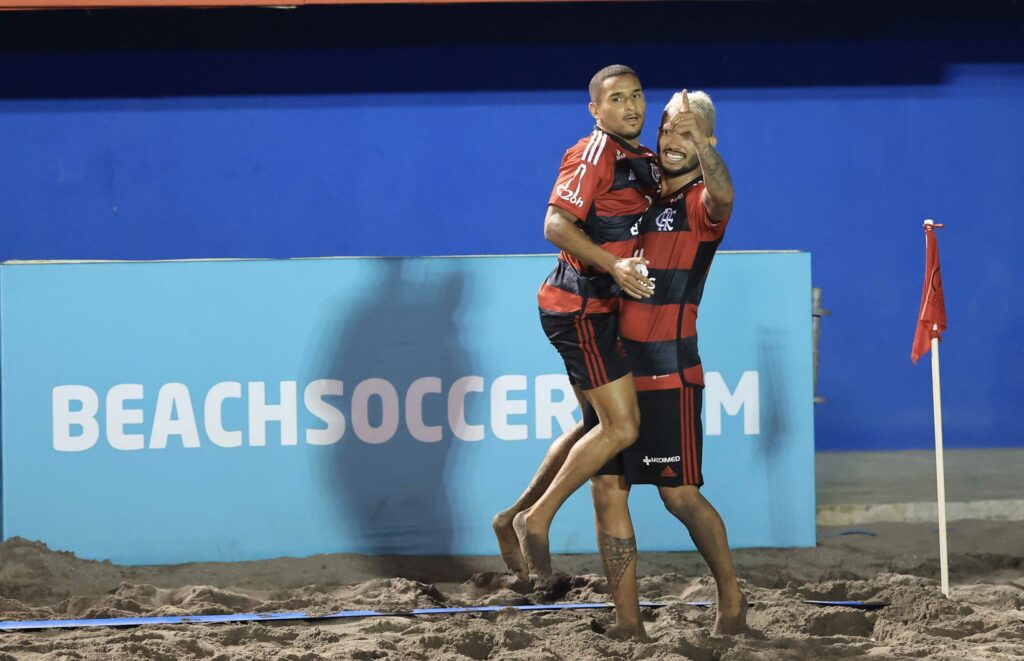 Alejandro would go on to finish the match with a poker, while Antônio netted a brace as Flamengo took their first three points.
Watch all of the action live on Recast.
RESULTS (Day 3)
Group A
Canada Beach Soccer Club (CAN) 7 – 3 Turquoise Beach Soccer Club (TCA)
La Pirraya FC (SLV) 5 – 4 Santa Cruz Beach Soccer (USA)
Group B
Chirilagua Futbol Club (SLV) 4(3)-(5)4 FBS FC (USA)
CR Flamengo (BRA) 10-4 Pioneros FP (GUA)
Click here for all the Americas Winners Cup 2023 stats, including standings, fixtures and top scorers.