São Pedro and Barra de Santiago lead the group after winning on Matchday 3.
---
Second game, second win for São Pedro and Barra de Santiago as the Women's Americas Winners Cup El Salvador 2023 reached the third day of the competition.
Corral react, but São Pedro take the triumph
Both São Pedro and Corral de Mulas were looking for a second win in the competition, but the Brazilians had the stronger start, going 3-0 up with goals from Déia, Sil and Flavinha.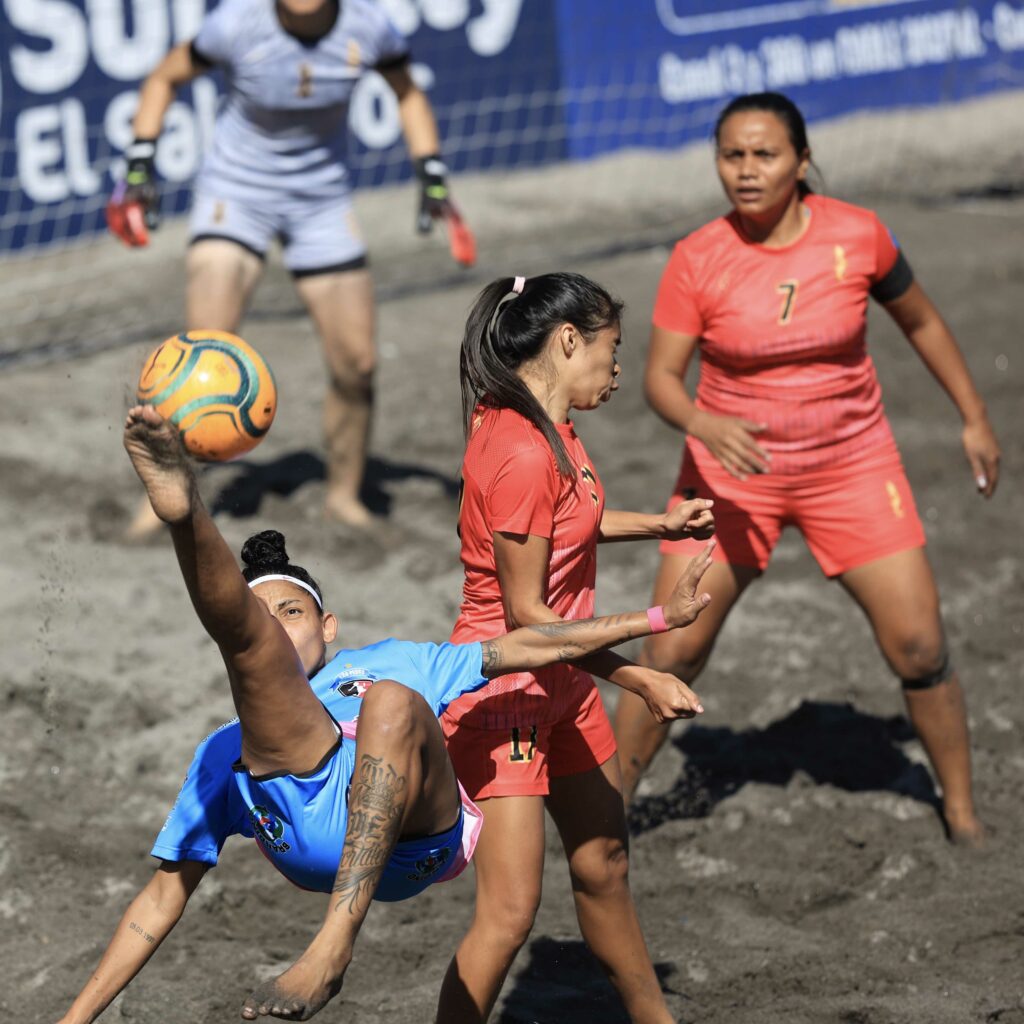 But the local team reacted and a brace from Cindy reopened the match in the second period.
São Pedro would take the 3 points thanks to Taii and Cacau's goals in the third period, sealing the final result in 5-2.
Barra turn local clash around
With both teams with three points, Barra de Santiago and UES stepped on the sand aiming to join São Pedro on the first place.
Galán's goal sent UES into the second period winning, but it was then when Barra de Santiago turned the result around with goals from Fátima and Guerrero, while Cordero scored Barra's third.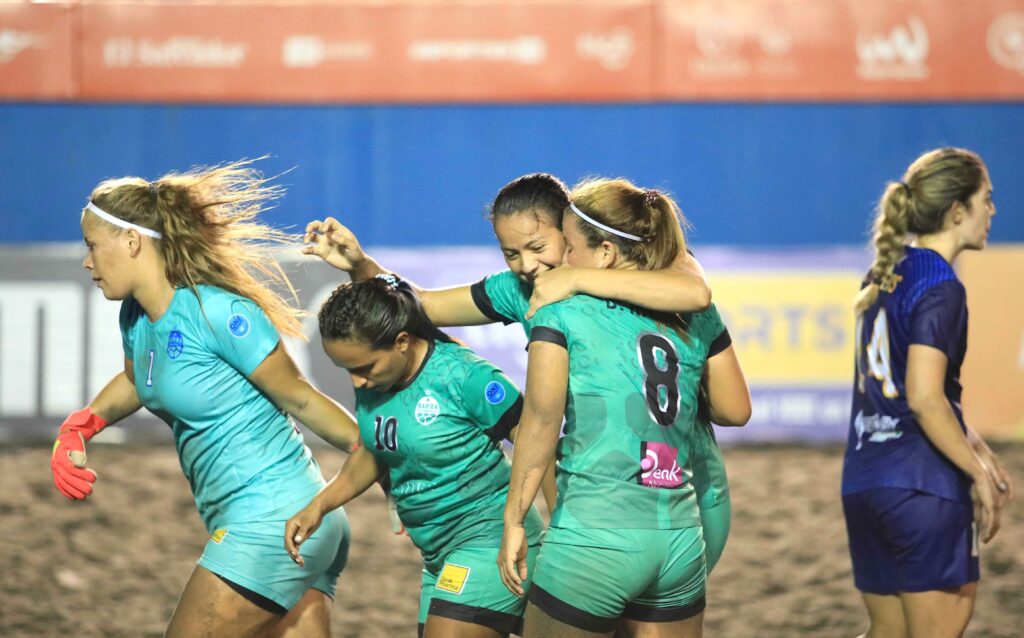 Muñoz would equalise on the last seconds of the second period, allowing UES to look for the equaliser during the whole third period, but Barra de Santiago prevailed and Rivera scored the final 4-2 in the last second of the game.
Watch all of the action live on Recast.
RESULTS (Day 3)
São Pedro Beach Soccer (BRA) 5-2 AD Corral de Mulas (SLV)
Barra de Santiago FP (SLV) 4-2 Beach Soccer UES (SLV)
Click here for all the Women's Americas Winners Cup 2023 stats, including standings, fixtures and top scorers.