Cali and São Pedro bagged three points as qualification begins to be defined.
---
The fourth day of the Women's Americas Winners Cup El Salvador 2023 saw São Pedro and Barra de Santiago secure a place in the semi-finals. Both teams will decide the top spot of the group tomorrow, while UES need Corral de Mulas to beat Cali in order to go through.
Cali secure first win
The North-Americans broke the deadlock through Luisa Meza and Louise Arseneault increased Cali's lead before the second period.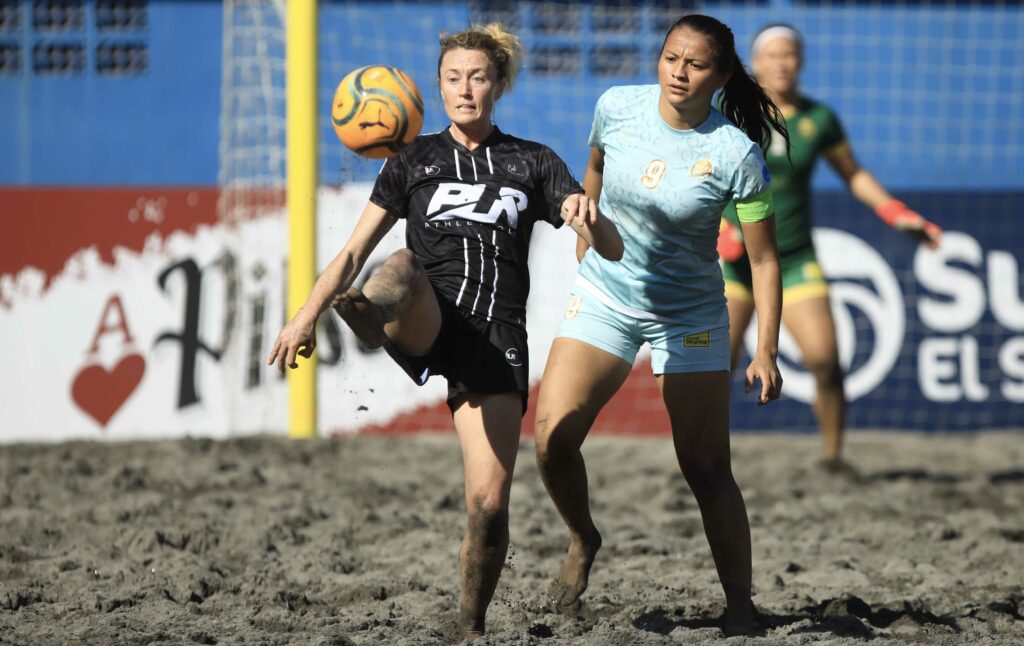 In the second period, Rivera made it 2-1, but Nicole Hames restored the two-goal difference ten seconds later. The scoreboard wouldn't see any changes until the final buzzer, granting Cali their first three points with the 3-1 win.
São Pedro sweat to see off UES
The team from El Salvador needed a win to clinch a place in the semi-finals, and they started accordingly with Muñoz scoring the first. Mayara would equalise for São Pedro, but Kelly Garzon put UES back ahead.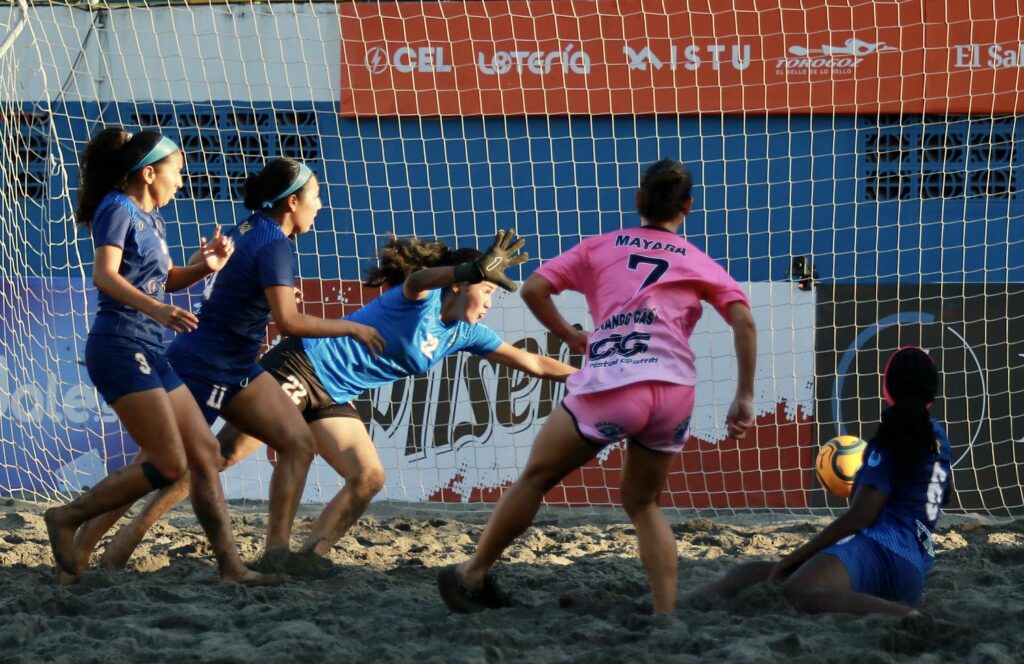 The first period was being entertaining enough and Mayara once again put things level on the scoreboard, before Sil gave the Brazilians the lead for the first time.
UES tried to react but it would be São Pedro to take all three points as Taii sealed the deal scoring the 4-2 less than four minutes before the end.
Watch all of the action live on Recast.
RESULTS (Day 4)
Barra de Santiago FP (SLV) 1-3 Cali Beach Soccer Club (USA)
São Pedro Beach Soccer (BRA) 4-2 Beach Soccer UES (SLV)
Click here for all the Women's Americas Winners Cup 2023 stats, including standings, fixtures and top scorers.