Santa Cruz booked their ticket to the semi-finals ahead of the decisive matchday
---
With Matchday 4 of Americas Winners Cup El Salvador 2023 done and dusted, only Santa Cruz have secured a place in the semi-finals, with the other three spots up for grabs between Canada BSC and La Pirraya in Group A, and Flamengo, Barra de Santiago, FBS and Chirilagua in Group B.
Garita Palmera take tight local clash against La Pirraya
The all-Salvadoran game was one of the most exciting matches in the competition, as Garita Palmera and La Pirraya went into the third period with the scoreboard showing 4-4.
Manzano scored to turn the result around in favour of a Garita Palmera side who had been 4-2, but Chavez's second goal made it all level again.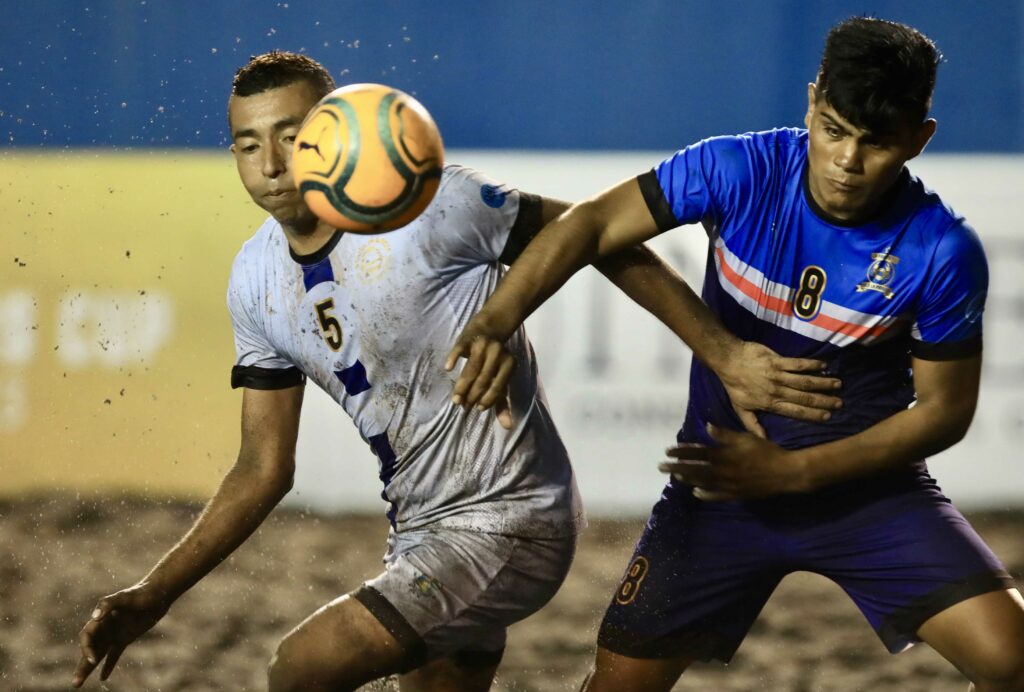 But Manzano's third goal would give once again the lead to Garita Palmera and Rizo's hat-trick would be the final dagger in the 7-5 win for Garita.
Santa Cruz's strong start proves too strong for Canada BSC
The first period belonged to Santa Cruz who went 3-0 up with a brace from Lukas and a goal by Hamza. The distance between both teams would remain at the scoreboard at the end of the second period as Silveira scored for Canada BSC and Gabriel did the same for Santa Cruz.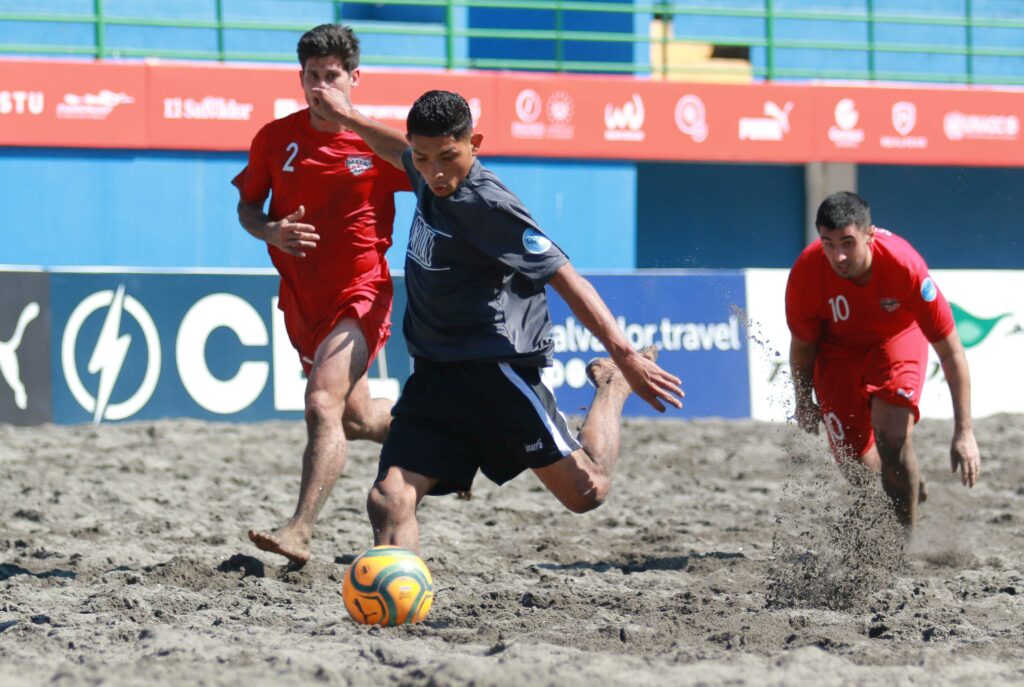 Austin and Cody set the scoreboard to 6-1 in the final period, before Cann and Canale reduced to the final score of 6-3.
Flamengo break Barra's streak
The Brazilians knew they were facing a tough task against a Barra de Santiago side who were undefeated in their first two games, but Antônio's goal showed Flamengo were in to take the win.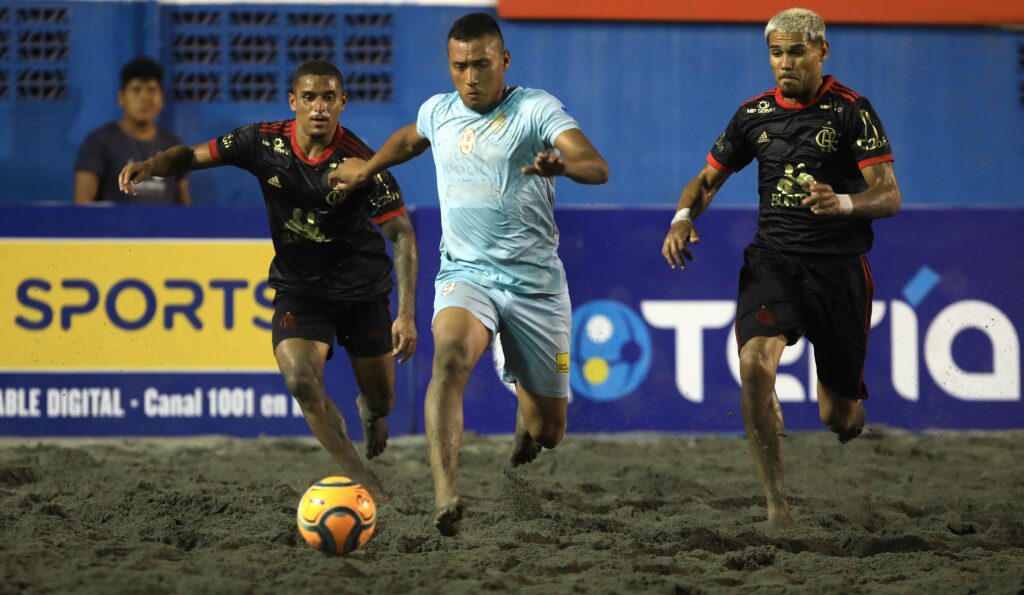 Alejandro and Paulinho increased the Brazilian lead in the second period, and Velasquez's goal in the third period was all Barra de Santiago could do to counter the match flow.
Pioneros react too late
Nine minutes before the final buzzer, Chirilagua were trailing 5-0 with goals from Cruz, Merino, Walter and a brace from Berrios.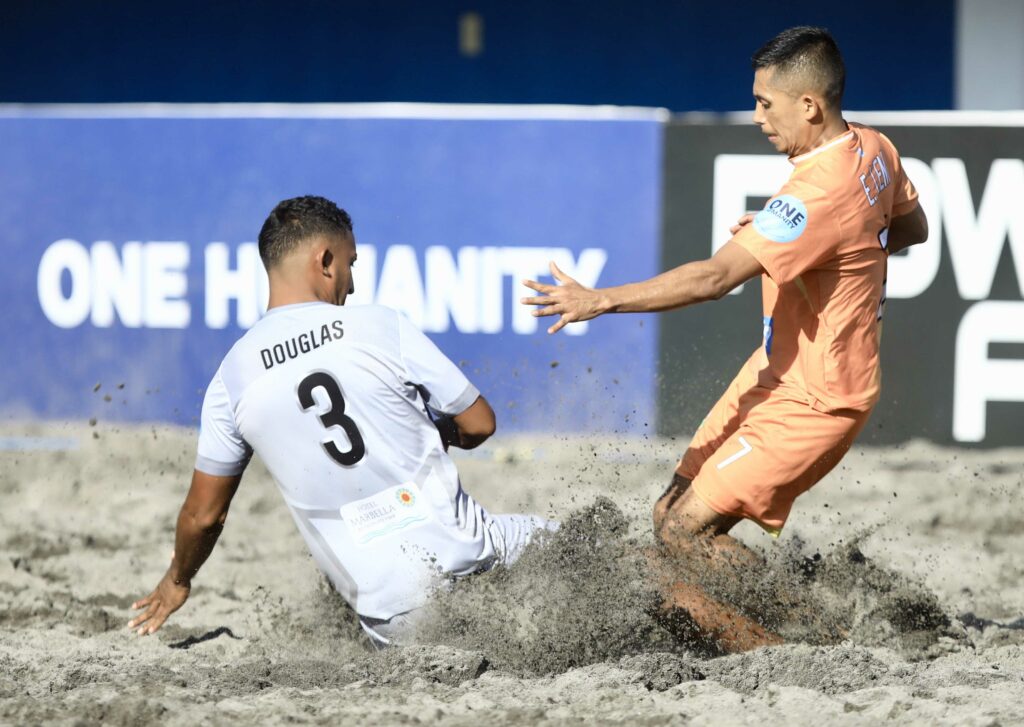 The match seemed solved but a hat-trick from Gonzalez in two minutes reignited the Guatemalans' hopes. Flores still managed to make it 5-4 with little more than one minute to play, but it was already too late for Pioneros.
Watch all of the action live on Recast.
RESULTS (Day 4)
Group A
Canada Beach Soccer Club (CAN) 3 – 6 Santa Cruz Beach Soccer (USA)
La Pirraya FC (SLV) 5 – 7 Garita Palmera BS (SLV)
Group B
Chirilagua Futbol Club (SLV) 5-4 Pioneros FP (GUA)
CR Flamengo (BRA) 3-1 Barra de Santiago (SLV)
Click here for all the Americas Winners Cup 2023 stats, including standings, fixtures and top scorers.