UES clinch the last available place in the semi-finals
---
The group stage of the Women's Americas Winners Cup El Salvador 2023 is done and dusted with the four semi-finals positions defined. The final decisions were taken: São Pedro finished top of the group, while UES took the last spot in the semi-finals, thus joining Barra de Santiago and Corral de Mulas.
Corral's win sends UES through
With one spot in the semi-finals up for grabs, Cali knew they had to beat Corral de Mulas, otherwise it would be UES the team to qualify.
A brace by Arseneault countered Cindy's opener to put Cali 2-1 up, but in the second period Marissa equalised the match.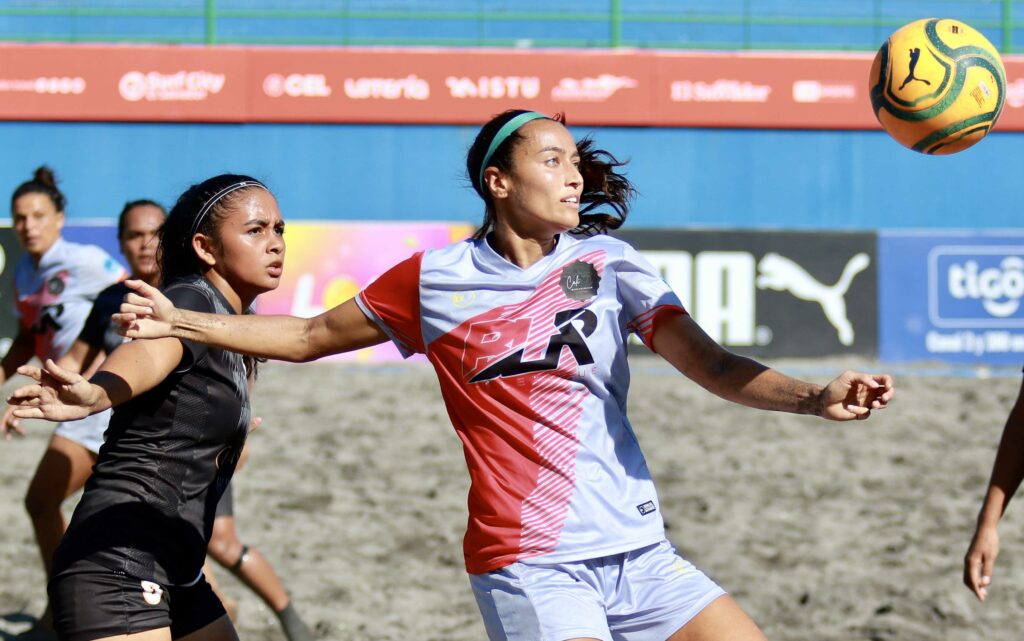 The Salvadoran team would go ahead again with a goal from Katty, but Ali Hall's determined shot put all things level and the match went to extra-time, where the result didn't suffer any changes.
Cali were then playing their qualification in the penalty shootout, but not only did Corral de Mulas's goalkeeper save a penalty, all the takers found the back of the net, inflicting a 5-3 defeat to Cali on penalties.
São Pedro round up a perfect group stage
Four games, four wins for the Brazilians. In the match that decided the first place of the group, São Pedro beat Barra de Santiago 6-3.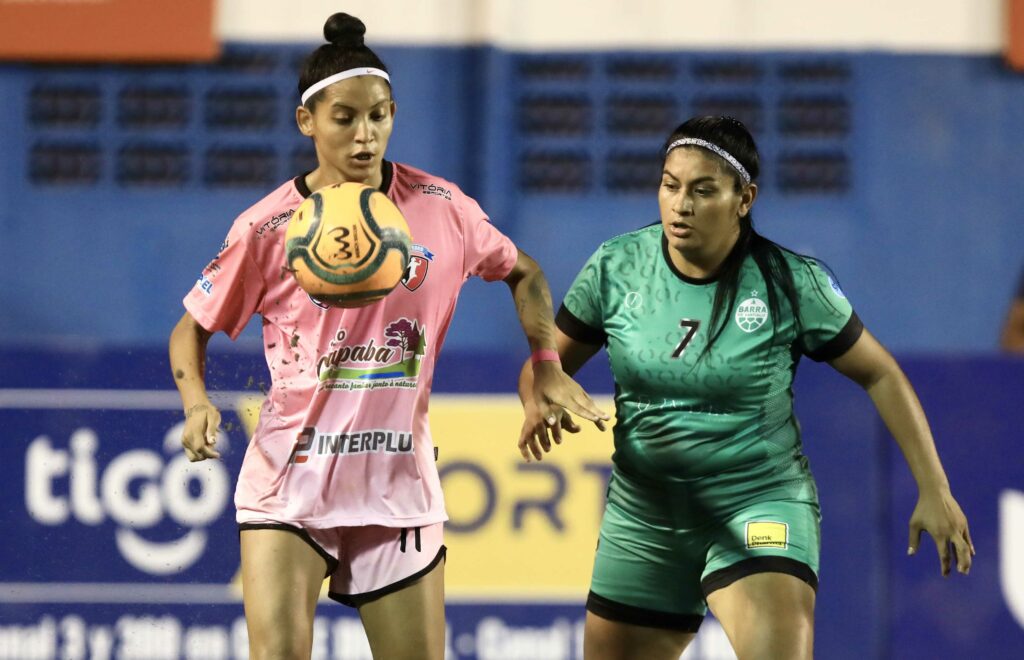 Taii put on a show and scored four of her team's six goals and thus finishing the group stage as the competition's top scorer.
Watch all of the action live on Recast.
RESULTS (Day 5)
Cali Beach Soccer Club (USA) 3(3)-(5)3 AD Corral de Mulas (SLV)
Barra de Santiago FP (SLV) 3-6 São Pedro Beach Soccer (BRA)
Click here for all the Women's Americas Winners Cup 2023 stats, including standings, fixtures and top scorers.