La Pirraya, Barra de Santiago and Chirilagua join Santa Cruz in the semi-finals after a dramatic Matchday 5
---
The fact that all four matches of Matchday 5 finished each with just one goal separating the teams says everything about this last day of Americas Winners Cup El Salvador 2023 group stage, which finished with plenty of excitement, drama and top quality beach soccer.
La Pirraya finished top of Group A and will face Chirilagua in the semi-finals, while Santa Cruz's opponent will be Group B leaders Barra de Santiago.
La Pirraya see of Canada BSC in tight contest
The Canadians took the lead through Xristidis, but half a minute later Huezo equalised, and in the second period Chavez and Huezo for the second time extended La Pirraya's lead in the match to decide who would go through in Group A.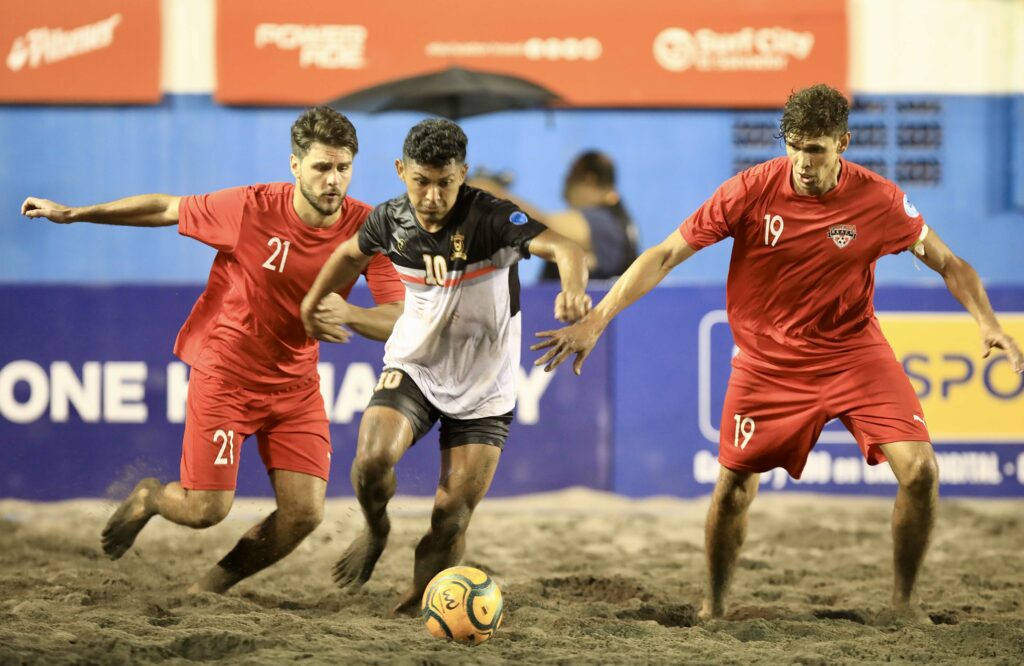 Jankovic would score the 3-2 with five minutes to go but La Pirraya held on to the win and the ticket to the semi-finals.
Two hat-tricks in Turquoise's first win
The fourth place, and therefore a place in the 5th-8th playoffs, was yet to be defined. Garita Palmera arrived to this one motivated by their previous day win against La Pirraya but it were Turquoise who had the better start going 2-0 ahead before Garita equalised.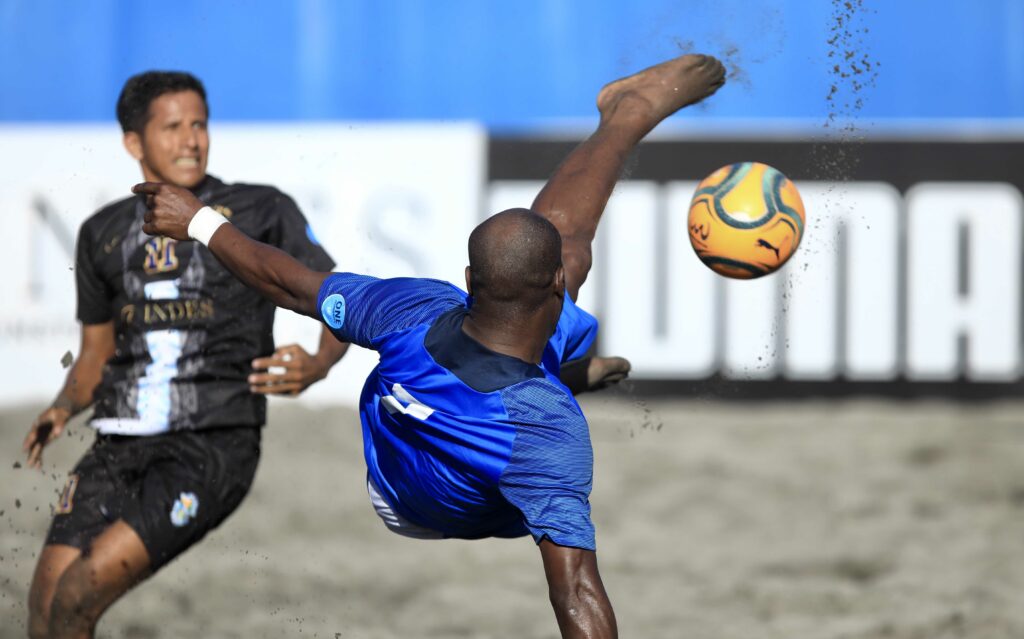 One goal for each side in the second period meant that the third period would be decisive, and Perez's goal with three seconds to go came too late, as three seconds before Billy had completed a hat-trick that settled the question in a match where Manzano also scored three goals.
Barra go through in a nail-biter
Knowing that qualification in Group B was only possible with a win, Barra de Santiago and FBS stepped on the sand to perform what was an exciting and well-fought beach soccer match.
Ossa broke the deadlock for FBS but Ramirez, Osorio and Urbina turned the game around for the Salvadorans. Before the end of the second period, FBS would equalise through Butler and Navas.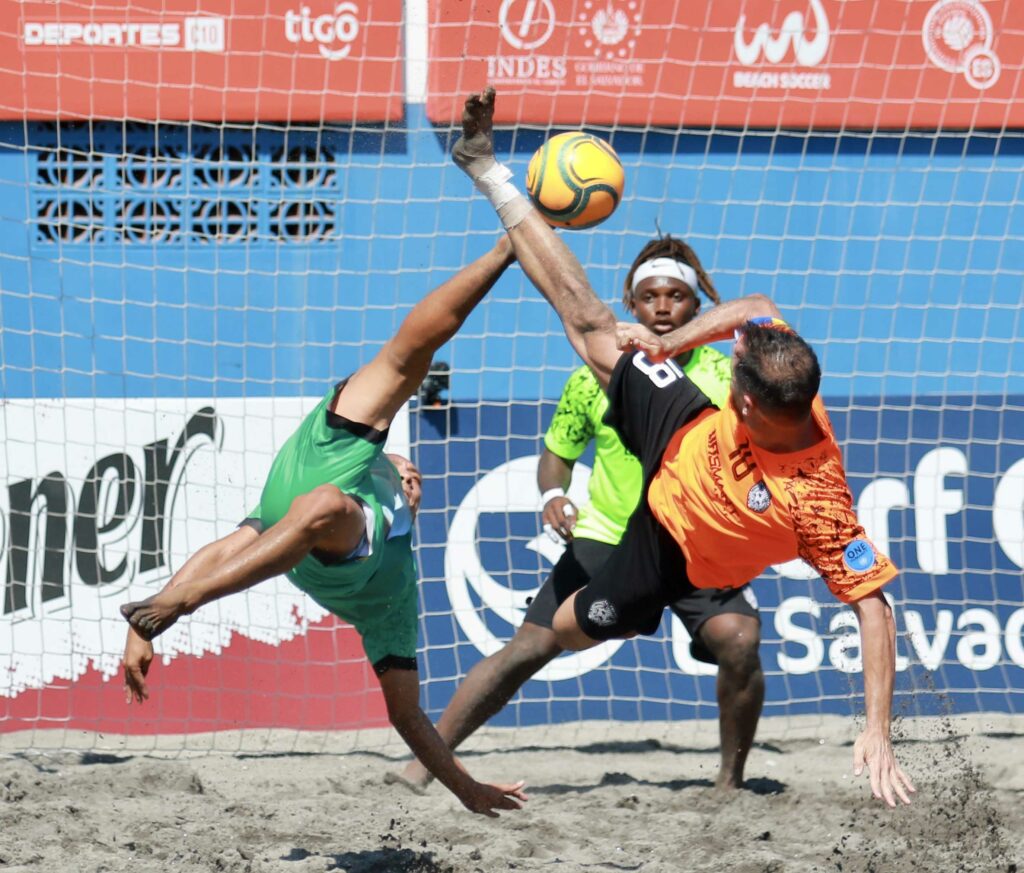 The third period had plenty of drama. Barra retook the lead through Urbina, Lopez equalised for FBS and Chavez put the North-Americans ahead with little more than three minutes to go. But on the restart, Urbina signed his hat-trick to bring things level again and one minute before the buzzer Velasquez shot for the 6-5, a result that send Barra de Santiago through to the semi-finals.
Epic comeback puts Chirilagua through
With goals from PK, Igor, Antônio and Paulinho, Flamengo went 4-0 up against Chirilagua. The match was already in the second period and goals from Berrios, Cruz and Walter in four minutes reignited the match's discussion.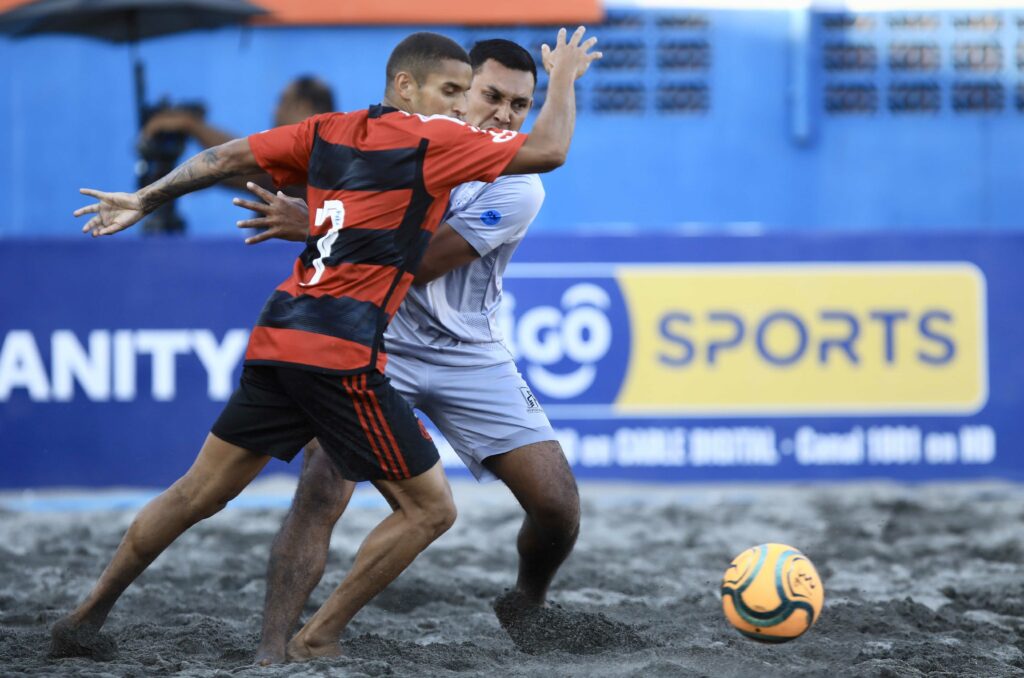 Even though Paulinho restored the two-goal difference, Chirilagua didn't give up and scored three in less than 40 seconds to turn the result around, with Walter finishing the match with a hat-trick in a 6-5 win that sees the team from El Salvador qualify in the second place of Group B.
Watch all of the action live on Recast.
RESULTS (Day 5)
Group A
Garita Palmera BS (SLV) 5-6 Turquoise BSC (TCI)
La Pirraya (SLV) 3-2 Canada Beach Soccer Club (CAN)
Group B
CR Flamengo (BRA) 5-6 Chirilagua Futbol Club (SLV)
Barra de Santiago (SLV) 6-5 FBS FC (USA)
Click here for all the Americas Winners Cup 2023 stats, including standings, fixtures and top scorers.