The competition kicked off at the Estádio Nacional Costa del Sol with four exciting clashes
---
The Americas Winners Cup El Salvador 2023 kicked off with clubs from the whole American territory looking for continental glory. The competition was inaugurated by Rene Martínez, general director of INDES, and Eny Aguiñada, President of Instituto Salvadoreño de Turismo, who was responsible for taking the honour kick-off.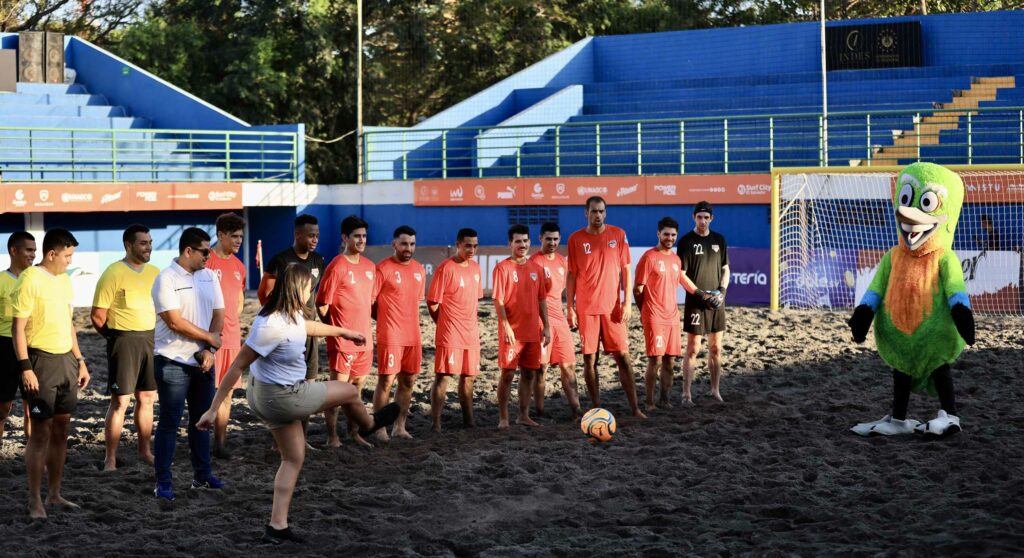 Astorga's hat-trick wins it for FBS
The first goal of the competition was actually scored by a goalkeeper, as Michael Butler found the back of the net with a long shot six minutes into the game, but it took Pioneros less than one minute to turn the result around through Flores and Miguel Angel González before Navas equalised.
The second period brought the Juan Astorga show, with the Colombian scoring twice. Wilson González cut the distance to one goal and Miguel Ángel González's second goal equalised the game in the third period.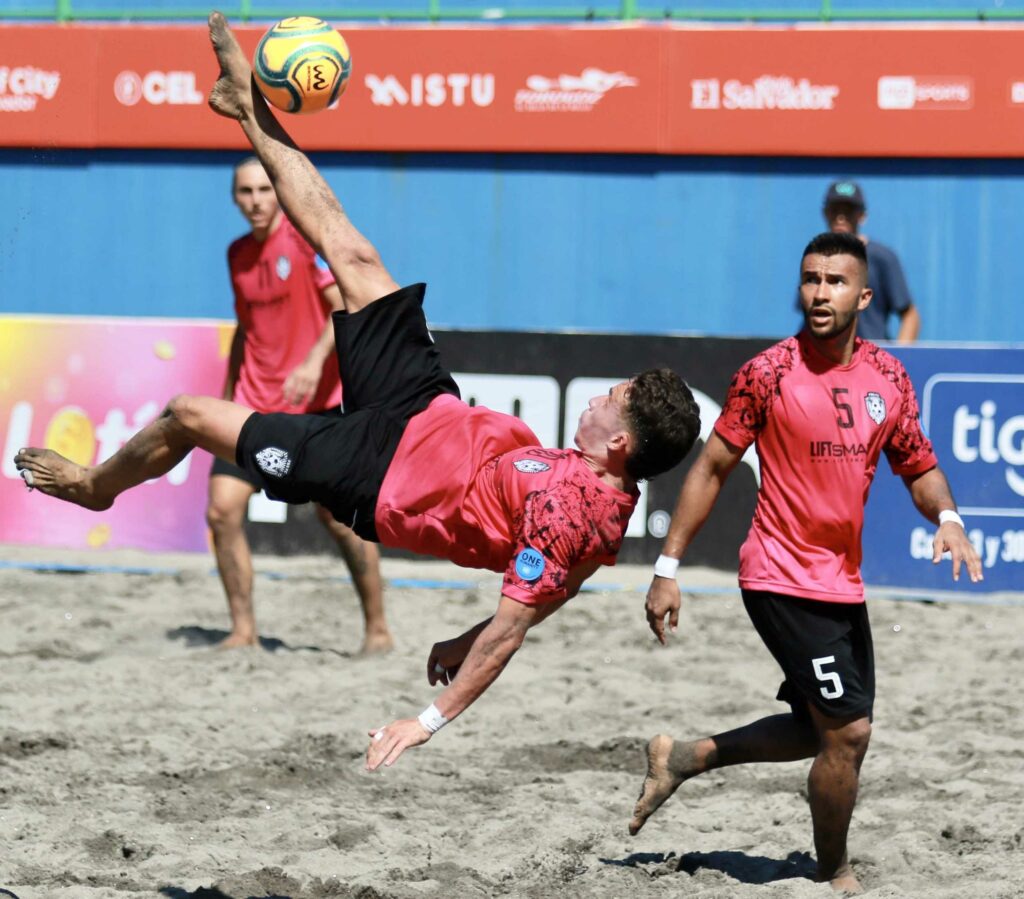 But it was Juan Astorga's match and the Colombian deflected a shot by Butler, with the head, to seal the final result in 5-4 for the North-American team.
Canadian determination in the final period
Rizo's brace and Mendez's goal had only be countered by Scepanovic's strike from the kick-off sending the match with Garita La Palmera winning 3-1 into the third period.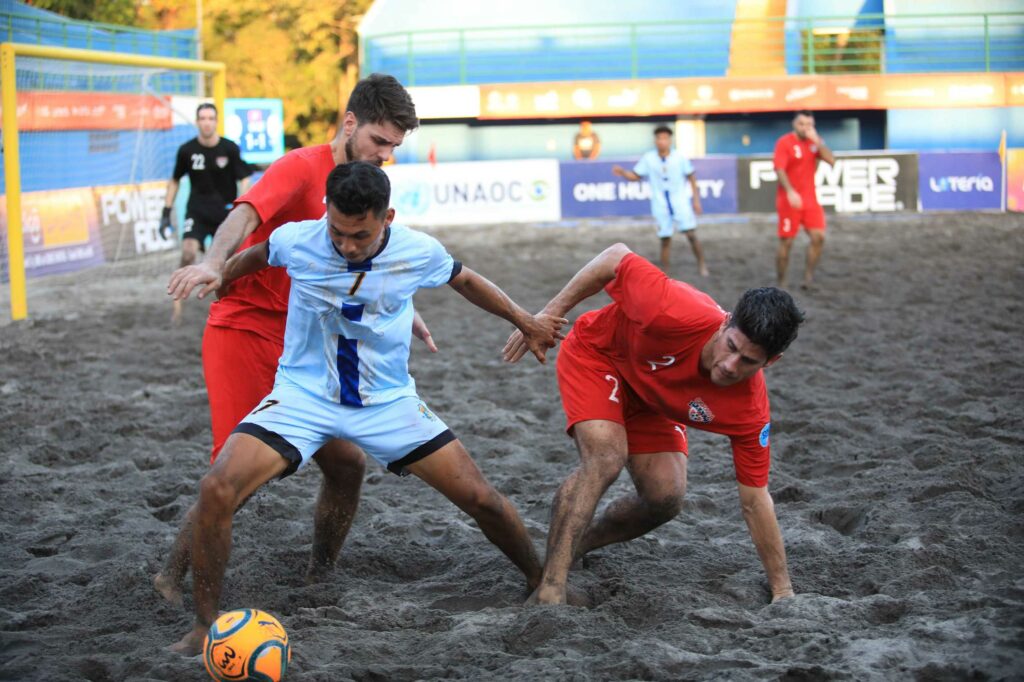 But Canada BSC didn't give up the fight and scored five goals (Canales, Santos, Silveira twice, and Xristidis) in the last twelve minutes to earn three important points in Group A.
Winning debut for Santa Cruz
The team from the United States faced Turquoise Beach Soccer from Turks and Caicos and after the 1-1 draw on the scoreboard in the first period, finished the second period 3-2 ahead.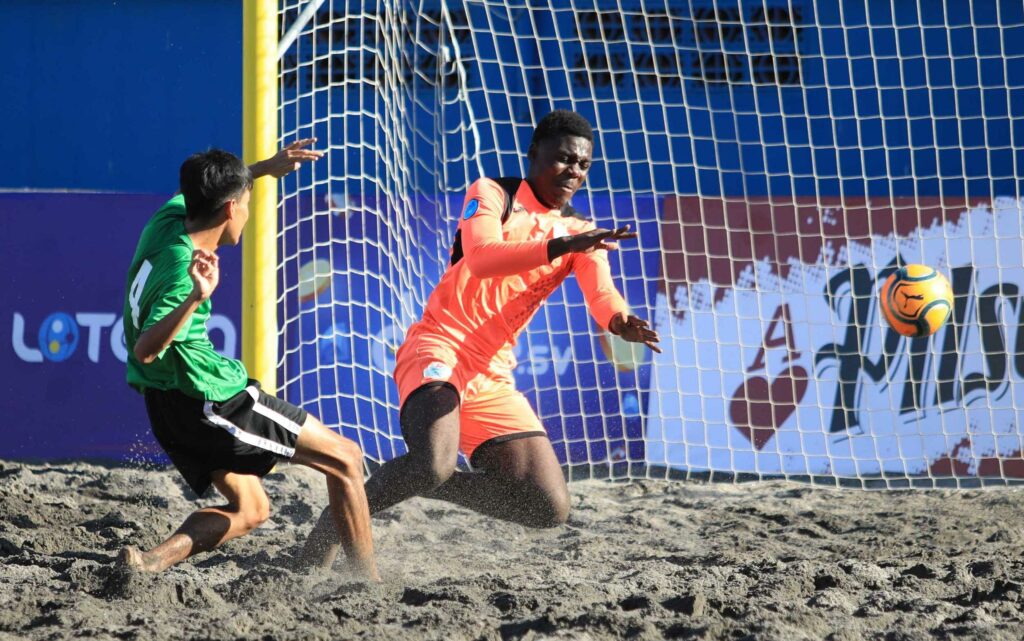 The final twelve minutes belonged to Santa Cruz who secured the three points with the help of a brace by Dillon who signed the final result of 5-2.
Local derby goes Barra's way
Chirilagua did score first through Walter, but in the last seconds of the first period Barra de Santiago equalised, going motivated into a action-packed second period.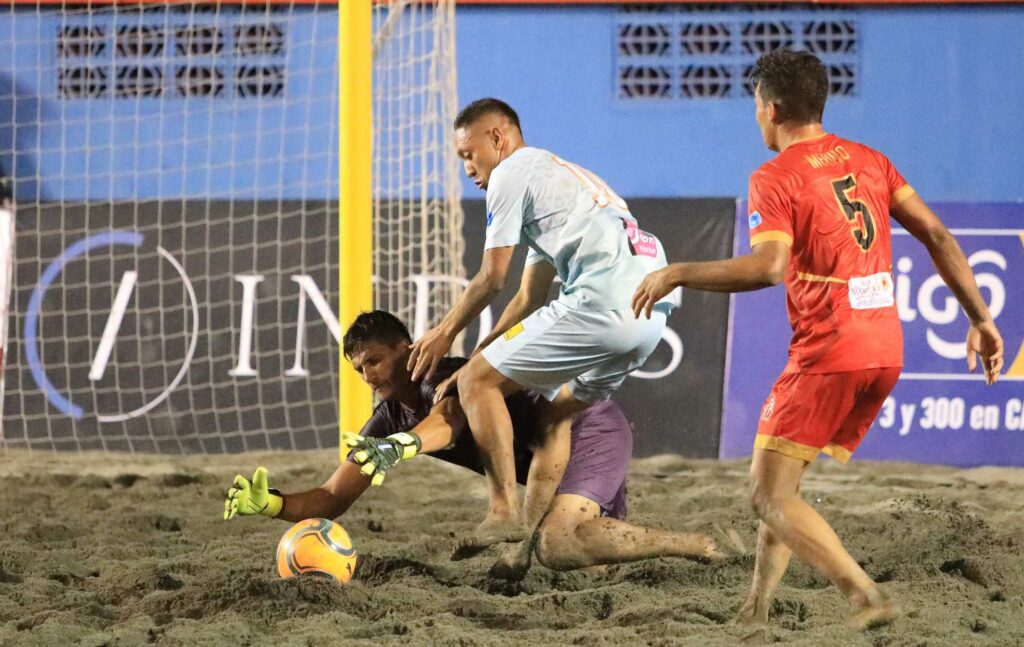 Four Barra goals in less then ten minutes practically killed the game for Barra de Santiago, as Chirilagua were only able to score once through Merino, with the third period not registering any goals from either teams.
Watch all of the action live on Recast.
RESULTS (Day 1)
Group A
Turquoise Beach Soccer Club 2-5 Santa Cruz Beach Soccer
Garita Palmera Beach Soccer 4-6 Canada Beach Soccer Club
Group B
FBS FC 5-4 Pioneros FP
Barra de Santiago FP 5-2 Chirilagua Futbol Club
Click here for all the Americas Winners Cup 2023 stats, including standings, fixtures and top scorers.