Barra de Santiago and UES were the winners of Matchday 2
---
Action continued at the Estádio Nacional Costa del Sol, as Matchday 2 of the Women's Americas Winners Cup unfolded with two tight encounters.
Debut derby goes Barra's way
After having rested on Matchday 1, Barra de Santiago faced Corral de Mulas, who came into this game having won against UES on the day before.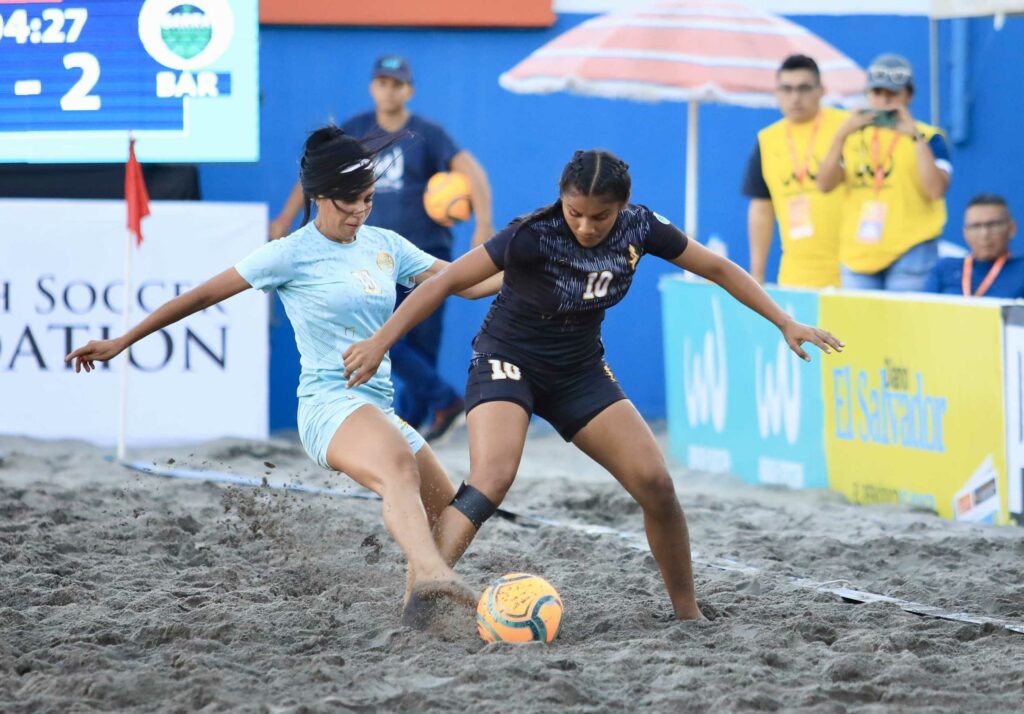 Corral de Mulas were aiming to continue on the winning streak, but the first period finished 2-2 as Barra reacted to each of the two goals scored by Corral de Mulas, who would take the lead for the third time in the second period.
The final twelve minutes saw Barra de Santiago turn the game around with the goals by Guerrero and Guevara sealing a precious 4-3 win.
UES bag first three points
UES and Cali were both coming from defeats on the previous day, and were therefore looking for a reaction on the match that opened Matchday 2.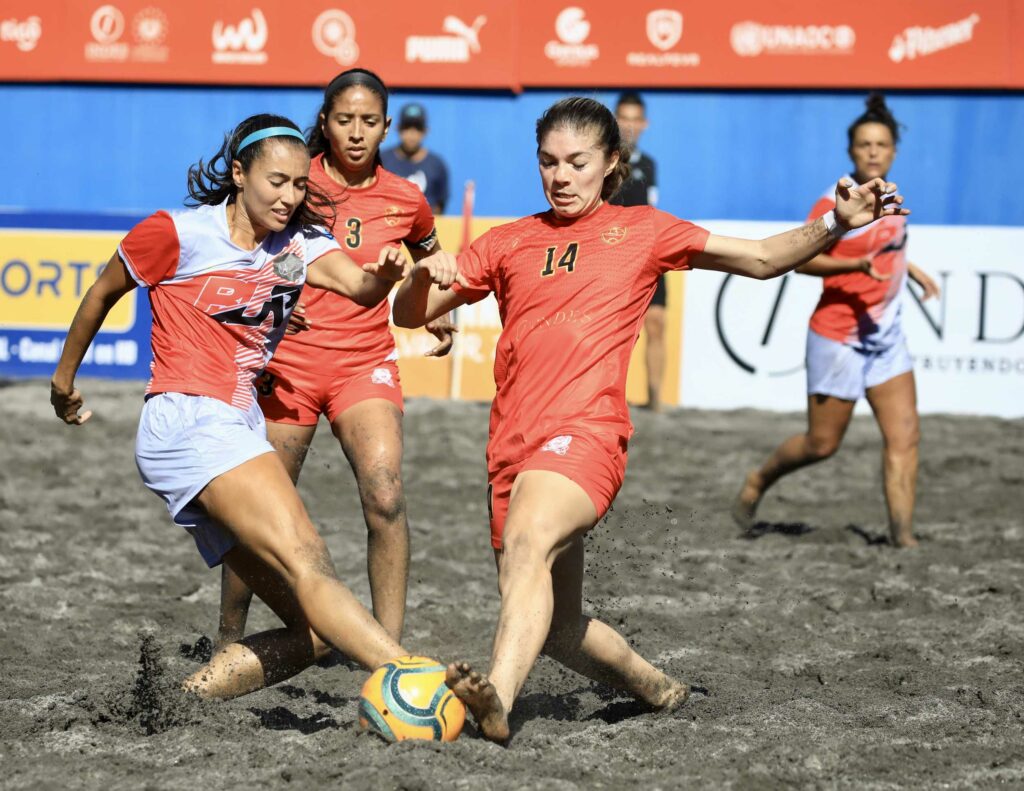 Twice did the local side go ahead, twice did the team from California equalise. Huber's 2-2 goal in the third period brought uncertainty to the result, but Garzón's second goal gave the lead to UES again and Muñoz sealed the 4-2 win with less than three minutes to go.
Watch all of the action live on Recast.
RESULTS (Day 2)
Beach Soccer UES 4-2 Cali Beach Soccer Club
AD Corral de Mulas 3-4 Barra de Santiago FP
Click here for all the Women's Americas Winners Cup 2023 stats, including standings, fixtures and top scorers.