Wins for AISP San Javier and Newteam Brussels to kick-off the Women's Euro Winners Cup in a historical day for beach soccer
---
Historical day with the first ever official beach soccer match refereed by four women
Moreaux and Joana with two goals each, lead the scoring charts
Matchday 1 of the Women's Euro Winners Cup 2022 witnessed history and great goals as the competition started.
Playas de San Javier start on the right foot
The first game of the competition had FC10 Ladies and AISP San Javier as protagonists. Sara scored the first goal showing up on the far post to give the Spanish side the lead. The scoreboard kept 1-0 until the second period before Jessi curled the second goal in. Carol made it 3-0 to seal the win for the 2019 champions.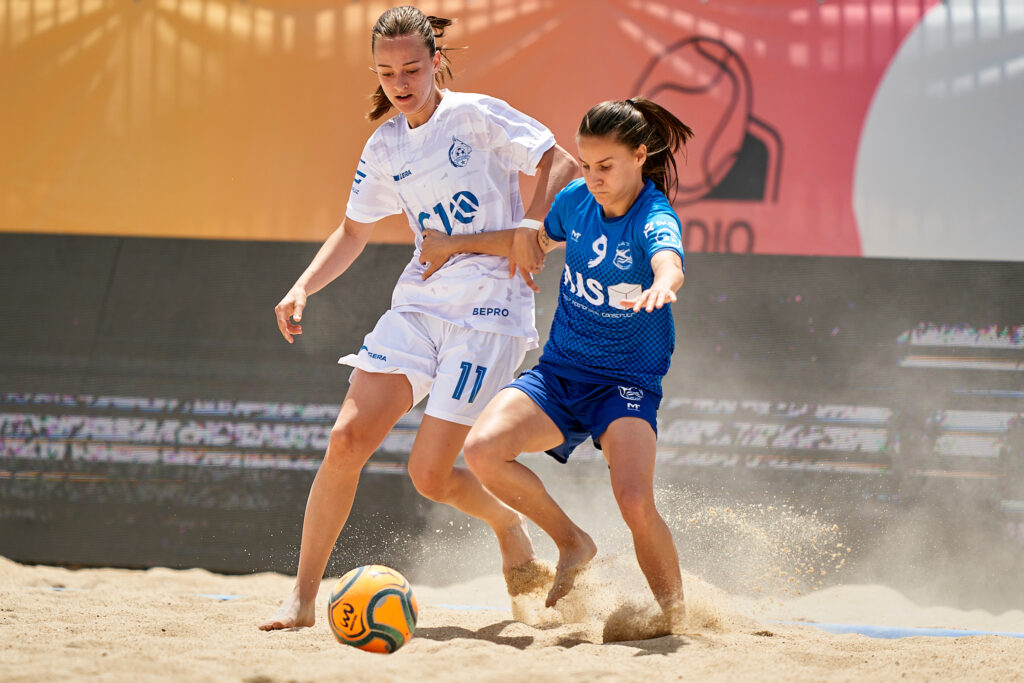 History on the sand
Also for Group C, Newteam Brussels and AD Nazaré 2022 stepped on the sand for what was the first ever official match where the two teams and the referees were all women. The Belgians had the better start and went into the second period winning 2-1, a story that repeated itself on the second and third period with Joana leading the locals' reaction with a brace that was not enough to prevent a 6-3 loss.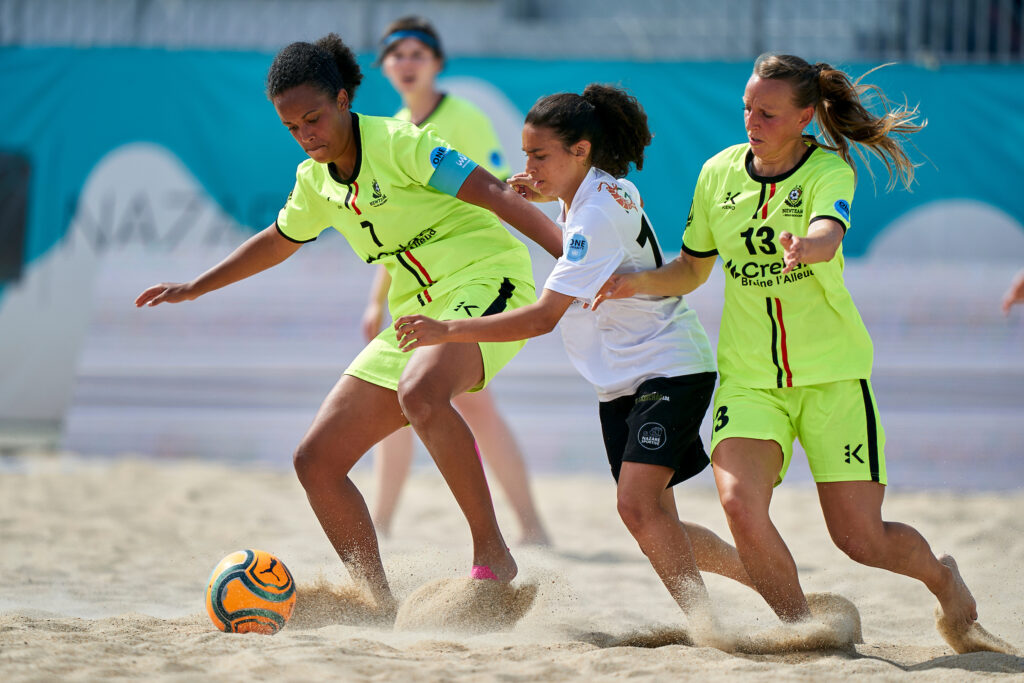 Watch all of the action live on Recast.
RESULTS (Day 1)
Group C
FC10 Ladies 0-3 AISP San Javier
Newteam Brussels 6-3 AD Nazaré 2022
For full details on the Euro Winners Challenge, including groups, fixtures, results and standings, head to beachsoccer.com.