Al Nujoom Academy won the maiden edition after a 3-1 win in the final
---
Saturday 19 March saw the first ever UAE Beach Soccer Youth Cup, brainchild of UAE captain Walid, take place for children under 12 years old.
Al Nujoom Academy claimed the title, winning the final 3-1 against Foxes Sport Academy. No less than 80 young athletes competed on the sands of Dubai, in the first event of its kind, demonstrating UAE's commitment and investment in beach soccer.
The new coach of the UAE national team, Ramiro Amarelle, was also at the event sharing his expertise.
Eight teams competed in the competition, spilt in to the following two groups:
Group A
Al Nujoom Academy
Lycee Francais International GP
The Royal BS
AJ Blasters
Group B
Foxes Sport Academy
AFC Academy
DXB Beachsoccer
The Football Academy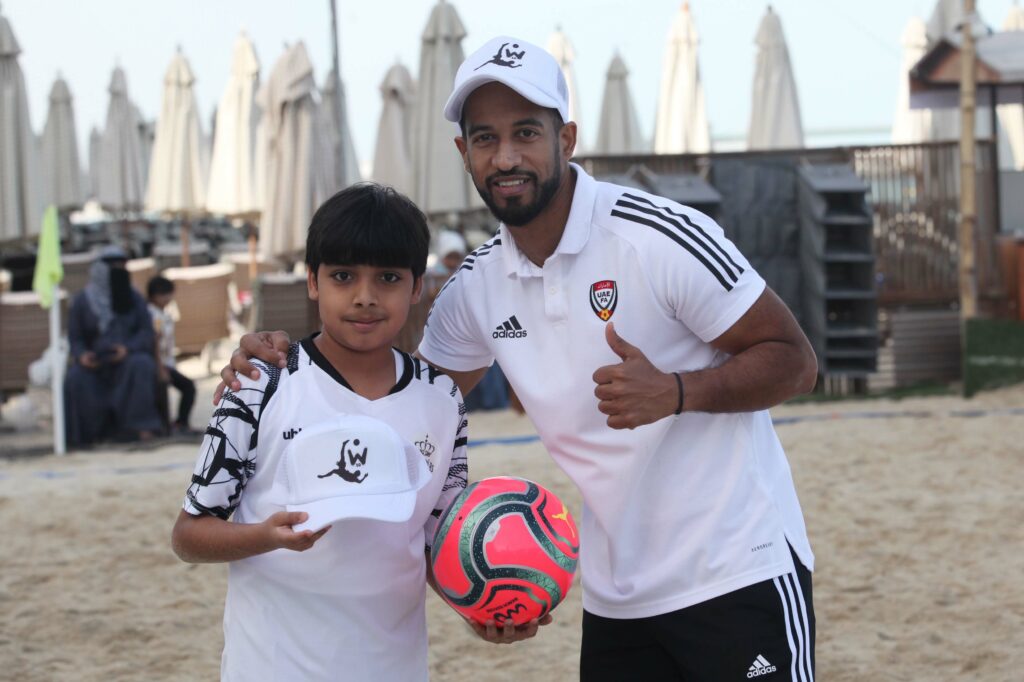 Captain of the UAE national team, Walid Mohamed, said that the event was, "a dream come true for me and for the sport I love so much. Beach soccer has given me many things: love, respect, friendships from all over the world. This sport changed my life and helped me be the person I am today." He added that, "this event was not only special for UAE but all of the Asian and Arab countries."
FINAL STANDINGS
Champions – Al Nujoom Academy
2nd – Foxes Sport Academy
3rd – Lycee Francais International GP
4th – AFC Academy
5th – DXB Beachsoccer
6th – The Royal BS
7th – The Football Academy
8th – AJ Blasters
INDIVIDUAL AWARDS
MVP – Bilal Massouti (Al Nujoom Academy)
Best Goalkeeper – Jude Maro (Al Nujoom Academy)