A press conference took place yesterday ahead of kick-off in Saudi Arabia today
---
The city of Jizan in Saudi Arabia hosts the second edition of the West Asian Beach Soccer Championship.
The tournament will take place from today until Monday 23 May with the participation of seven national teams from across the WAFF region: hosts Saudi Arabia, United Arab Emirates, Kuwait, Lebanon, Oman, Bahrain and Palestine.
The coaches of the seven teams gathered yesterday in a press conference to launch the tournament and they all agreed on the importance of the return of this competition after nine years, as it gives West Asian teams the opportunity to perform on a competitive level.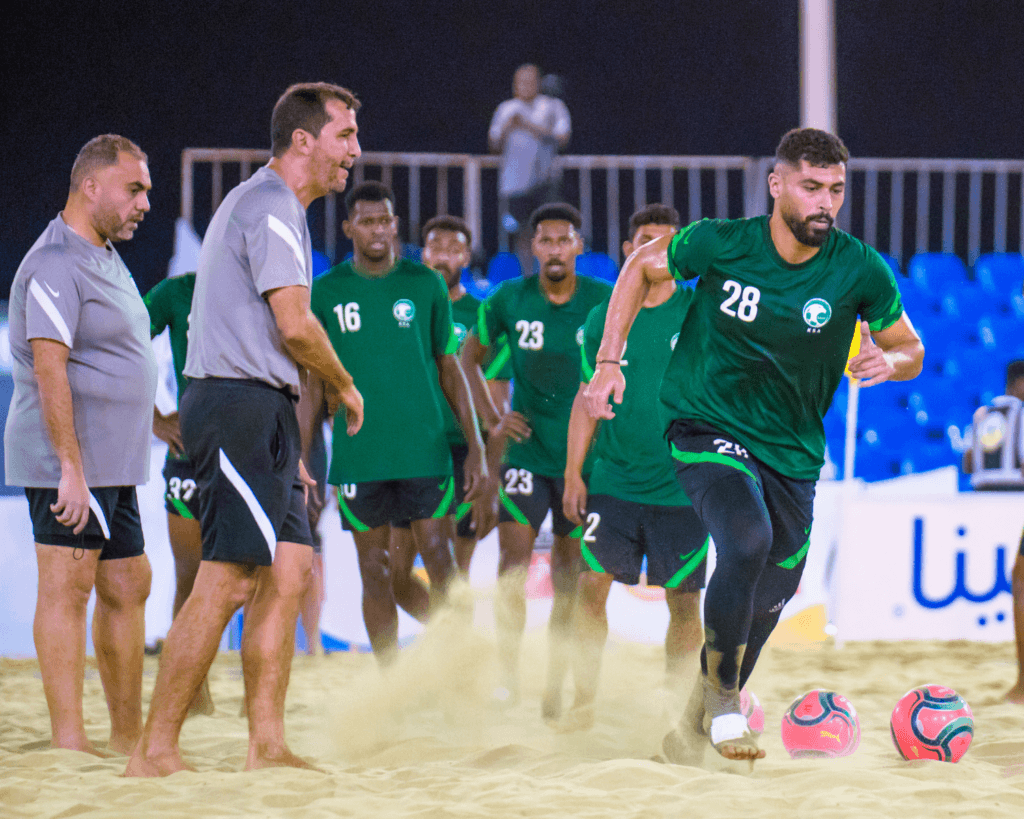 Ramiro Amarelle (UAE), Ahmed Abdel Razek (Kuwait), Khaled Berjawi (Lebanon), Talib Hilal (Oman), Joja Zlokovic (Saudi Arabia), Sadeq Marhoon (Bahrain) and Imad El Din Hashem (Palestine) thanked the West Asian Football Federation for bringing back the tournament, which they see as a clear effort to support and develop the sport in the region.
Before the press conference, the coordination meeting took place, where Orouba Al Hussaini, Director of Administrative Affairs in the West Asian Football Federation, praised the Saudi Federation for hosting the tournament and thanked all parties in the Jazan region for facilitating all matters and aspects related to the organisation and for the hospitality, reception and keenness to provide the requirements for the success of the tournament. Al Husaini also expressed her gratitude to Beach Soccer Worldwide as the tournament is being held in the framework of the collaboration agreement between the WAFF and BSWW.
UAE, Kuwait, Lebanon and Oman make up Group A, while Saudi Arabia, Bahrain and Palestine play in Group B. Each team will meet every opponent in their group and the top two will qualify for the semi-finals, with the two winners facing each other in the final. The other two semi-finalists will play each other to determine the third place, and the three teams that don't qualify to the semi-finals will play to determine the fifth to seventh positions in a single-stage league system.
UAE and Oman kick off the tournament at 17:00h local time, Kuwait and Lebanon play at 18:30h and Palestine face hosts Saudi Arabia in the last game of the first day at 8pm in the Jazan Beach Stadium (with a capacity of 2210 fans).
Remember you can watch every game live on www.beachsoccer.com/watch .