The hosts of the second round of the competition defeated Averdade Kumamoto in the final
---
Tokyo Verdy are the champions of a preliminary beach soccer league in Japan after defeating Averdade Kumamoto in the final on Sunday.
The final round was held last weekend, on Saturday 14 May and Sunday 15 May, at Tachihi Beach in Tokyo.
The Japanese giants, who have taken part in the previous two editions of the Mundialito de Clubes, won all four of the matches to lift the trophy.
The first two matchdays took place on 2 and 3 April on Okinawa Island. Representatives from each club contributed to the organisation of the league, with Japanese national team captain and coach Ozu (named in 2021 as the World's Best Player) leading the project of the new league.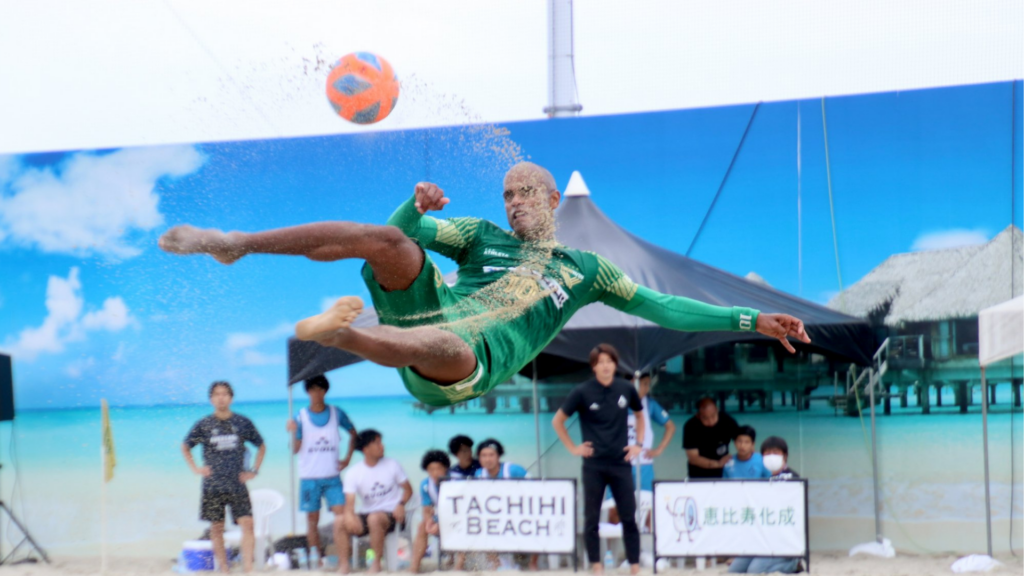 Ozu commented that, "the intention of this league is to form a professional beach soccer league in the future here in Japan."
Takashi Yamauchi (Tokyo Verdy BS) was announced as the MVP, while there were three Top Scorers: Takumi (Solmarpraia Okinawa), Ozu (Tokyo Verdy BS) and Yoshi Yamauchi (Tokyo Verdy BS)
Who were all tied on 7 goals. The Best Goalkeeper was Shinya (Averdade Kumamoto BS)
RESULTS
Saturday
Tokyo Verdy BS 5-3 Solmarpraia
Veertien Mie BS 1-10 Averdade Kumamoto BS
Sunday
Solmarpraia Okinawa 4-3 Veertien Mie BS *AET
Tokyo Verdy BS 7-5 Averdade Kumamoto BS
INDIVIDUAL AWARDS
MVP: Yamauchi (Tokyo Verdy BS)
Top Scorers (tied on 7 goals):
・Takumi (Solmarpraia Okinawa )
・Ozu (Tokyo Verdy BS)
・Yamauchi (Tokyo Verdy BS)
Best Goalkeeper: Shinya (Averdade Kumamoto BS)
FINAL STANDINGS
Champions – Tokyo Verdy BS
2nd – Averdade Kumamoto BS
3rd – Solmarpraia Okinawa
4th – Veertien Mie BS
Photo: Yuko Sato