Hosts Saudi Arabia suffer upset at the hands of Palestine on the first day of the WAFF Beach Soccer Championship
---
The WAFF Beach Soccer Championship kicked off in style with moments of magic at the Jazan Beach Soccer Field.
Oman secure the first 3 points
Against Ramiro Amarelle's United Arab Emirates, Oman showed their intentions in the competition by winning 4-2 with Sami Al-Bulushi scoring a brace. With little more than one minute to go, the scoreboard showed a 2-2 draw, but the Omanis retook the lead and sentenced the match when the Al-Abyad were trying to equalise.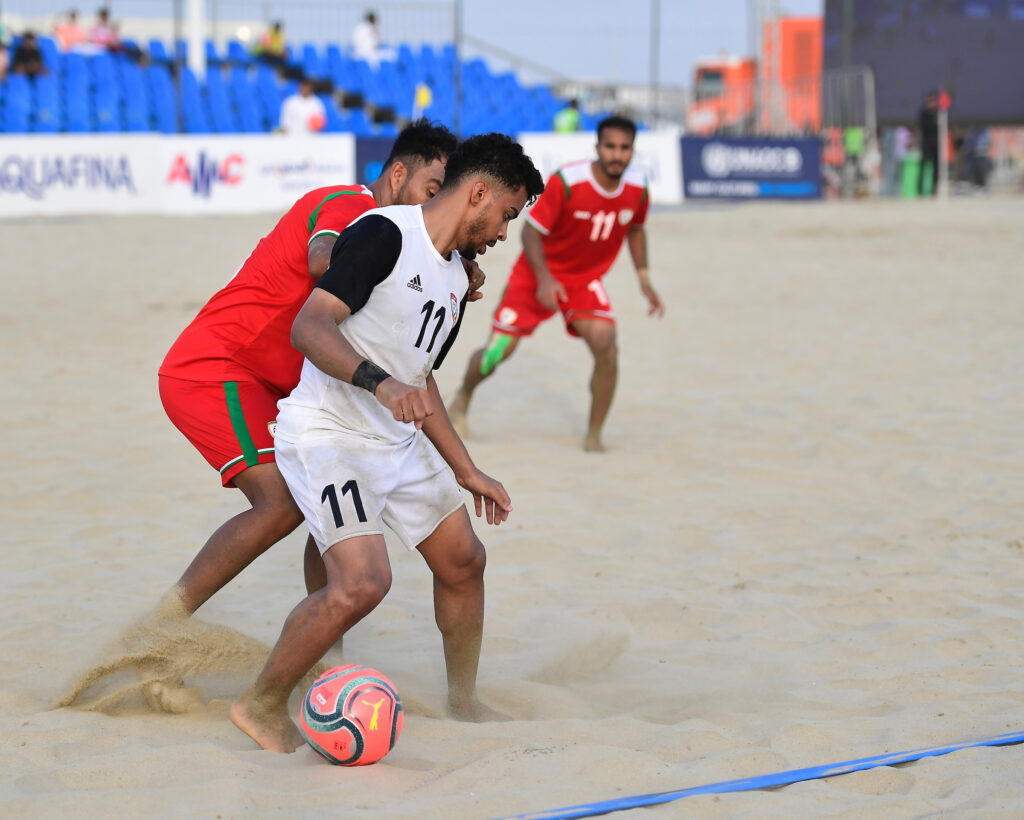 Kuwait lethal from the penalty spot
After a goalless first period, the match between Kuwait and Lebanon had plenty of drama. The Kuwaitis were leading 2-1, but in the final minute of the second period Joseph Kanaan's men came back to go into the final period winning 3-2, and they even led 4-2, but Kuwait, led by their inspired captain Mohammed Hajeyah who scored a hat-trick, equalized. Without goals in extra time, the game was decided in the penalty shootout, where Lebanon couldn't match the accuracy of Kuwait, who won 4(4)-(1)4.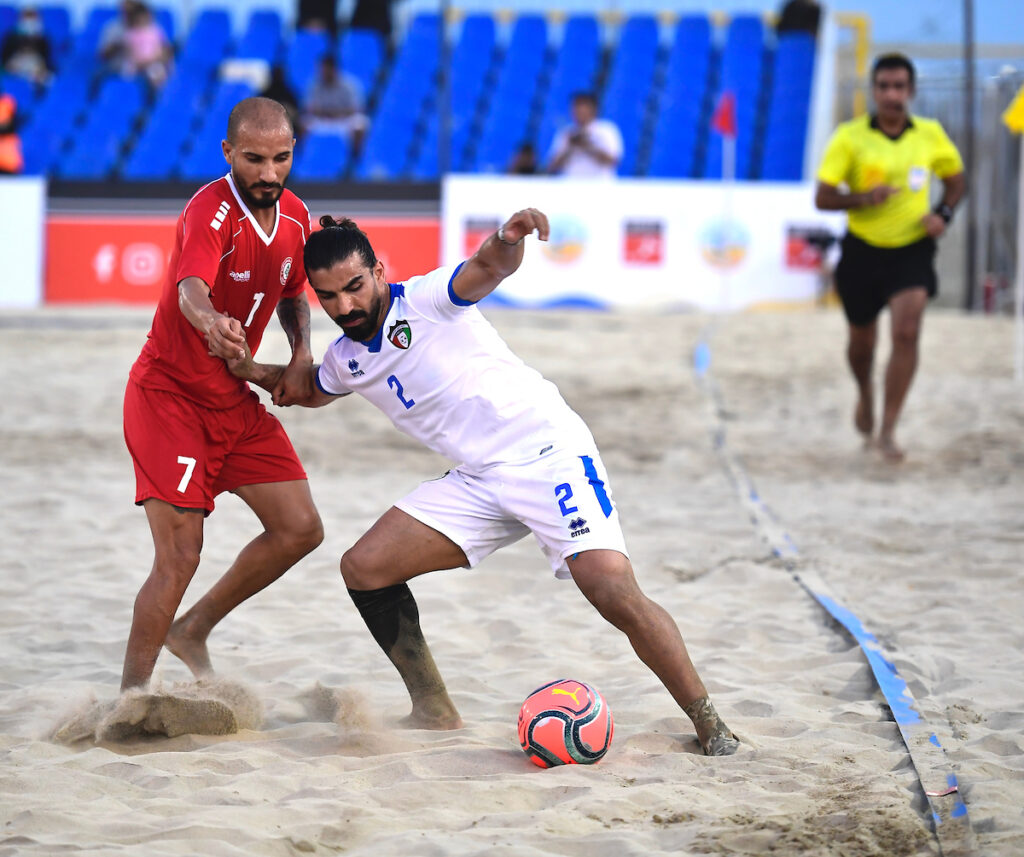 Palestine upset hosts
In the final match of the day, a practically full stadium with 2000 fans in the stands, watched with excitement as hosts Saudi Arabia made their debut in the competition against Palestine. Gustavo Silva's men had the better start, but with three goals in just two minutes Palestine turned the game around and ended up securing the win with a 6-4 result.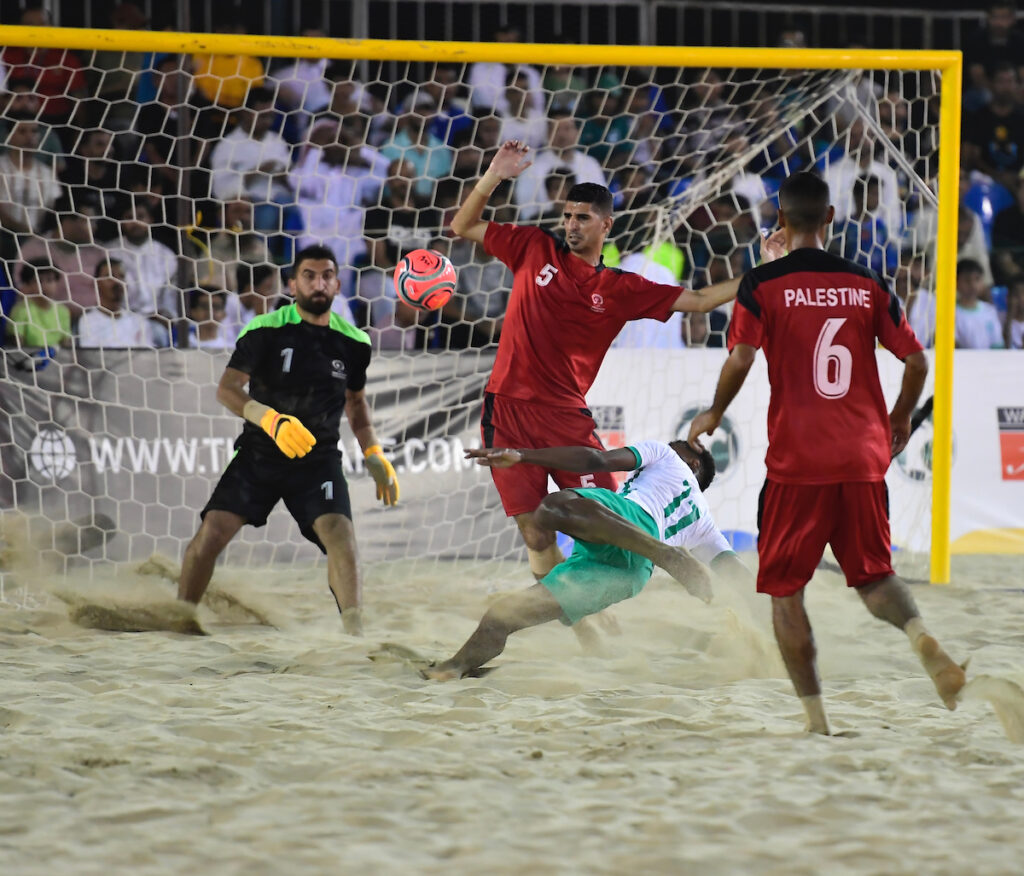 More action today
The competition continues today with Oman facing Kuwait at 17:00h to kick-off Matchday 2 of the WAFF Beach Soccer Championship. Bahrain debut in the tournament against Palestine at 18.30h, while Lebanon and UAE finish off the day with their match starting at 20:00h.
Remember you can watch all games on beachsoccer.com .