England took the silver medal, while Mexico finished third
---
WATCH ALL MATCHES LIVE ON BEACHSOCCERTV.COM – SIGN UP HERE!
The United States of America are the champions of the Acapulco Beach Soccer Cup. Morgan Church's team finished the competition undefeated and lifted the trophy at the Arena GNP Seguros. USA captain Ali Hall won the best player award, Daniela Paulín was the best goalkeeper and Molly Clark topped the scoring charts with 6 goals.
Bahamas take the champions to extra-time
Sunseri-Warp opened up the scoreboard two minutes into the game, but an own goal by the same Sunseri-Warp one minute later lifted Bahamas's hopes. Daria Adderley's team would take the lead another minute later through Karen.
The USA equalised two minutes before the end of the second period with Quigley scoring her first in the match, and midway through the third period she would restore the lead for Morgan Church's team.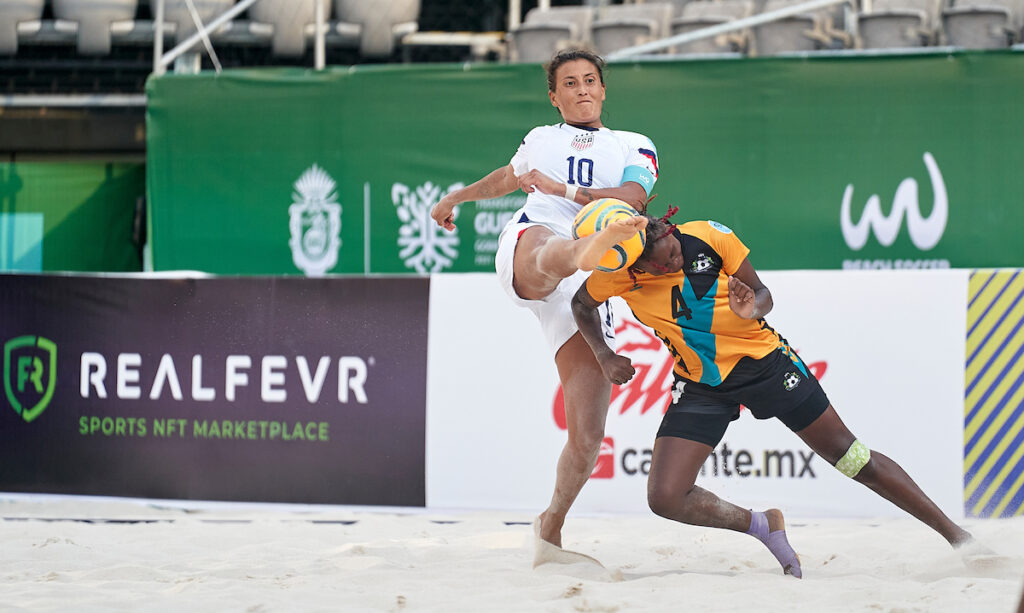 But three minutes before the end, Knowles scored for the Bahamas, who endured the pressure and took the game to extra time.
Karen's second goal as the extra time started put the Bahamas back on the lead, but with one minute to go, Ali Hall equalised again.
It would be Adler to net the winner with only five seconds to go, with the United States of America winning 5-4.
England finish on high note
Mexico and England held a goalless draw until one minute before the first break, when Molly Clark successfully converted a penalty kick.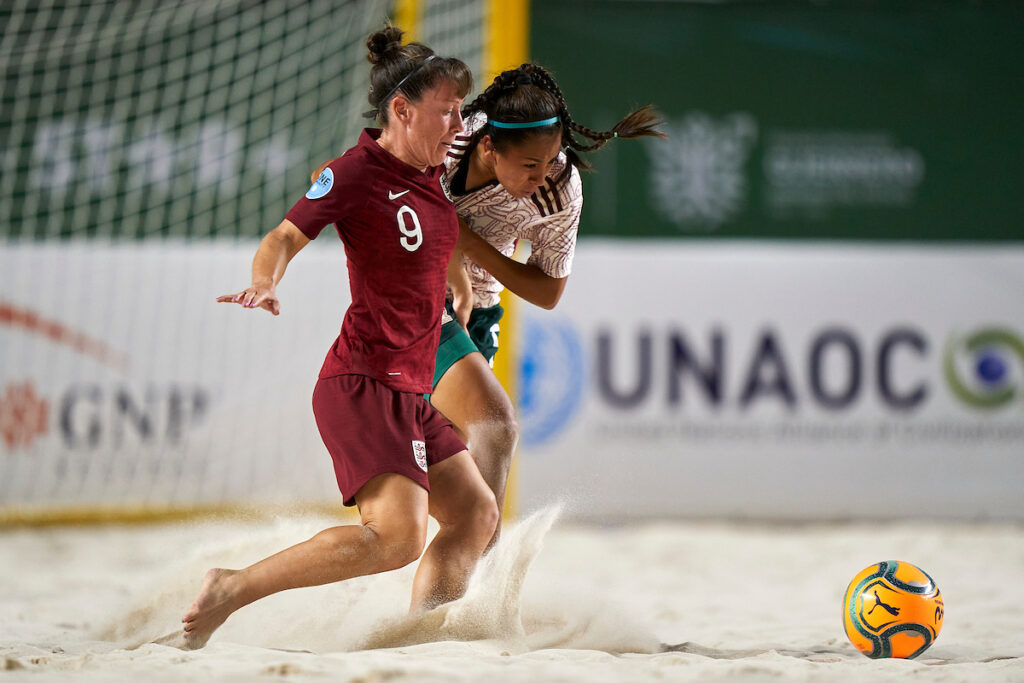 The English team started the second half strongly, with Sarah Kempson and Wendy Martin increasing the Lionesses' lead.
At the beginning of the third period, Katie James would set the final score at 4-0 for Steve Black's team.
WATCH ALL MATCHES LIVE ON BEACHSOCCERTV.COM – SIGN UP HERE!
Matchday 1
England 2-7 USA
Bahamas 2-8 Mexico
Matchday 2
England 9-5 Bahamas
Mexico 2-5 USA
Matchday 3
USA – Bahamas
Mexico – England
Check all the stats of the Acapulco Beach Soccer Cup on beachsoccer.com