WATCH ALL MATCHES LIVE ON BEACHSOCCERTV.COM – SIGN UP HERE!
Mexico challenged Colombia until the end
The match between Mexico and Colombia promised, and the fans were not disappointed with the intensity shown by both teams.
The first half, although fiercely contested, ended goalless, and it was Juan Ossa who broke the deadlock in the second 12 minutes.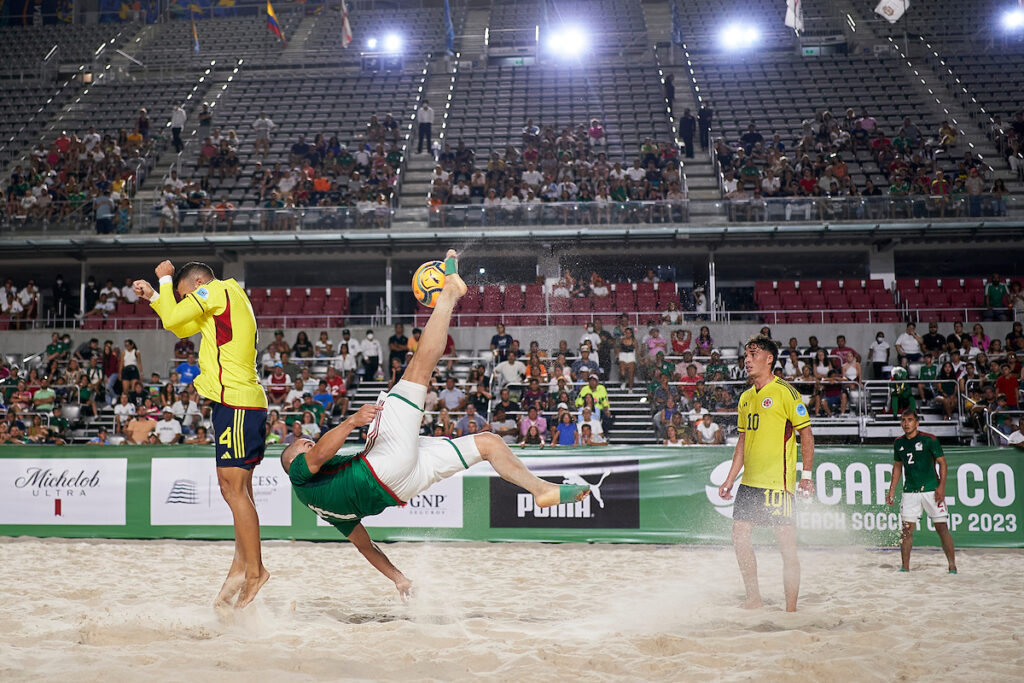 The Colombian number 10 would celebrate again less than six minutes before the end of the match, doubling the advantage, and Wilson scored the 3-0 from a free kick just over three minutes before the end.
But the Mexicans did not give up and immediately reacted with Portilla's goal. Goalkeeper Macias shot directly 17 seconds before the end to once again put a goal between the two teams, but it was already too late to prevent Santiago Alzate's team from winning.
WATCH ALL MATCHES LIVE ON BEACHSOCCERTV.COM – SIGN UP HERE!
Decisive third period
The USA and Saudi Arabia wanted to recover from the defeats suffered the day before, and it was Francis Farberoff's team that took the lead through Chavez.
Navas doubled the advantage before halftime, but Guga Zloccowick's team appeared refreshed in the second half, reducing the deficit through Waleed and even reaching the equalizer through Ramzi.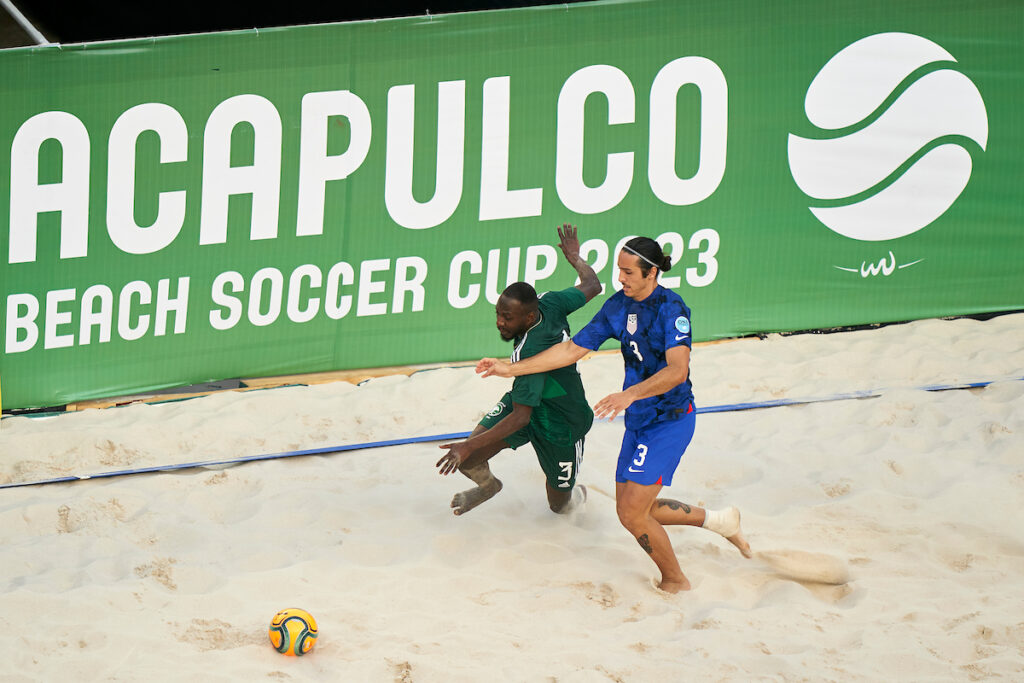 The United States then regained the lead with Chavez's second goal still in the second half, but the Saudis did not give up and equalized again in the third period.
The Americans then began their most productive phase of the match and found the net on four occasions, through Canale, Perea, Valcarcel and Silveira.
Matchday 1
USA 4-6 Colombia
Saudi Arabia 2-7 Mexico
Matchday 2
USA 7-3 Saudi Arabia
Mexico 2-3 Colombia
Matchday 3
Colombia – Saudi Arabia
Mexico – USA
Check all the stats of the Acapulco Beach Soccer Cup on beachsoccer.com