WATCH ALL MATCHES LIVE ON BEACHSOCCERTV.COM – SIGN UP HERE!
USA come back against Mexico
The home team even scored first, when Vieyra responded to a throw-in with a precise header at six minutes.
A communication error between Sánchez and Daniela Ramos in the second period led to the equalizer, motivating the American team, who went on to win the third period through Adler and Hunter.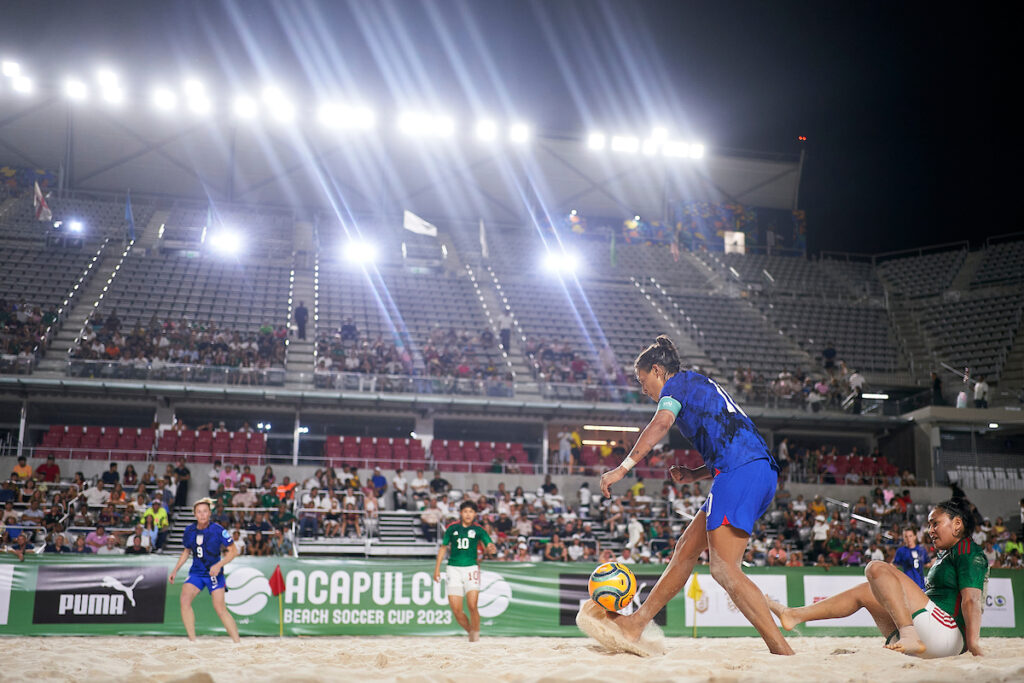 The match was practically sealed with goals from Quigley and Garzón in the first four minutes, and Anna only managed to score the final 5-2 goal 33 seconds before the buzzer.
WATCH ALL MATCHES LIVE ON BEACHSOCCERTV.COM – SIGN UP HERE!
Clark nets poker
The first period between England and the Bahamas was rather different to the second and third as only Hannah Short could find the way into the back of the net, sending Steve Black's team into the second period leading.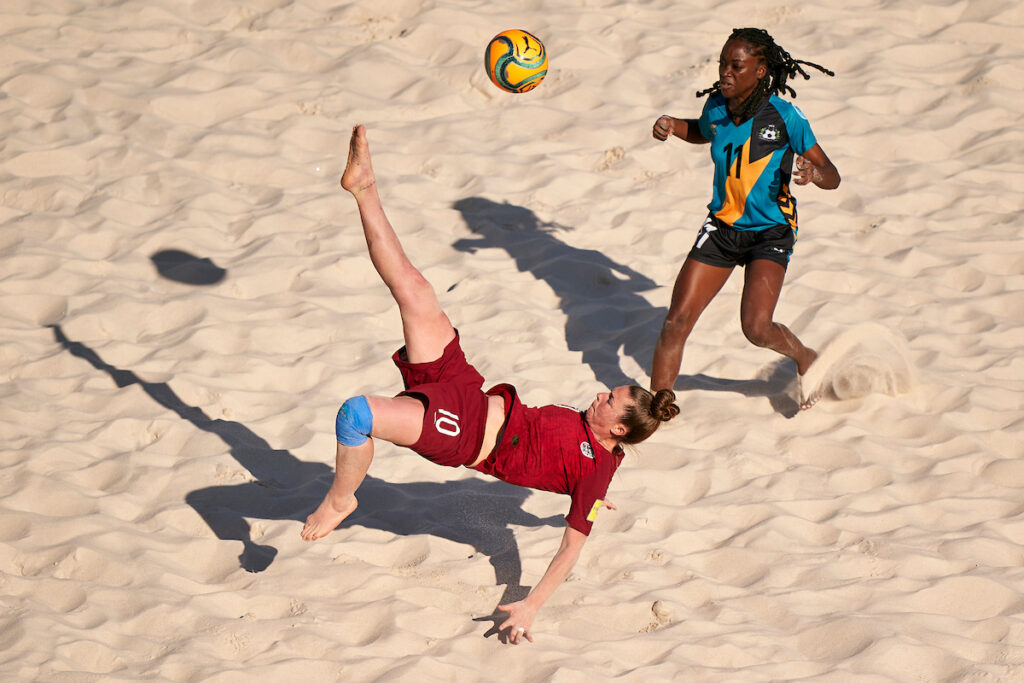 Molly Clark put on a show in the second period signing four of the seven goals the Lionesses notched before Taleah scored for the Bahamas.
That goal motivated Daria Adderley's team, who improved drastically in the third period, scoring four times and conceding only once to Sarah Kempson's shot, with the match finishing 9-5 for England.
Matchday 1
England 2-7 USA
Bahamas 2-8 Mexico
Matchday 2
England 9-5 Bahamas
Mexico 2-5 USA
Matchday 3
USA – Bahamas
Mexico – England
Check all the stats of the Acapulco Beach Soccer Cup on beachsoccer.com