The two sides started off on the right foot as the competition kicked off
---
Fans could enjoy top quality beach soccer moments at the Arena GNP Seguros on Matchday 1 of the Acapulco Beach Soccer Cup, with two matches that saw Colombia and Mexico take off in the standings.
WATCH ALL MATCHES LIVE ON BEACHSOCCERTV.COM – SIGN UP HERE!
Colombia take three important points
The Colombians started better and unlocked the tie on the scoreboard through goalkeeper Alejo at three minutes. Albiston would later reduce for the US after Pantoja doubled the lead, but Juan Ossa once again put the difference between the two teams at two goals.
The United States scored again through Navas, but Colombia went into the second period leading by two goals thanks to Wilson, who made it 4-2.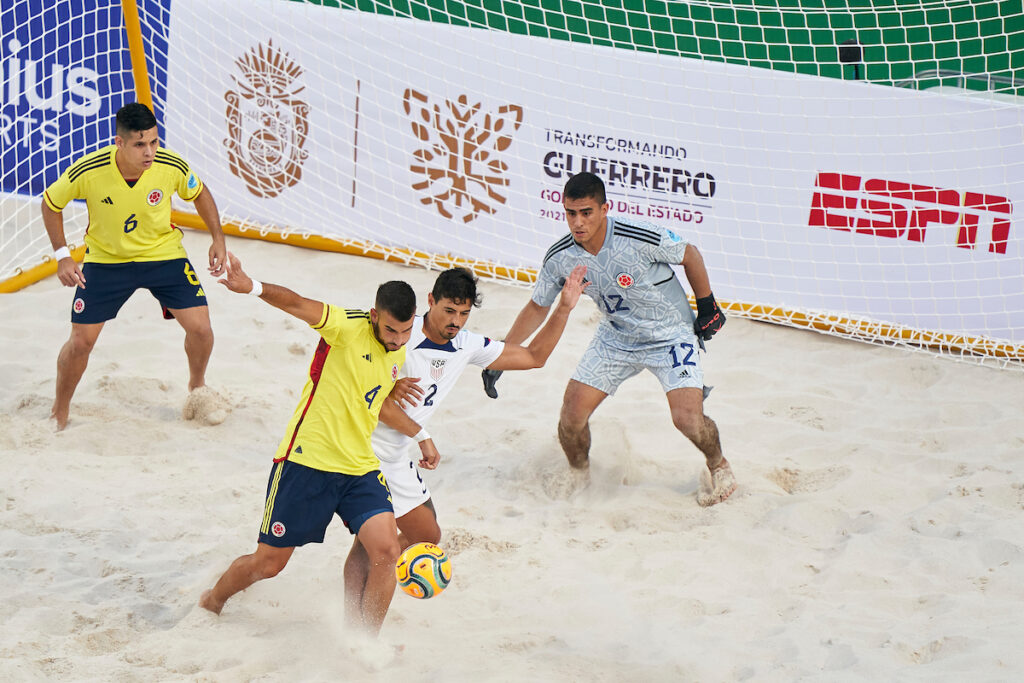 With no goals in the second period, the nets would shake again to the delight of the Colombians three minutes into the third period, when Victor made it the fifth for the Cafeteros, and Wilson scored again in the next minute to put the result at 6-2.
Canale and Silveira would still score for the US, but it was too late to avoid the 6-4 defeat.
Home win for Cati's men against Saudi Arabia
Backed by the local fans, Mexico took a comfortable lead in the first period thanks to goals from Portilla, Emilio (twice), and Guadalupe.
Francisco Cati's team continued to widen the gap in the second half, with Morales and Alejandro extending the lead to six goals, until Bilal scored twice to narrow the distance between the two teams.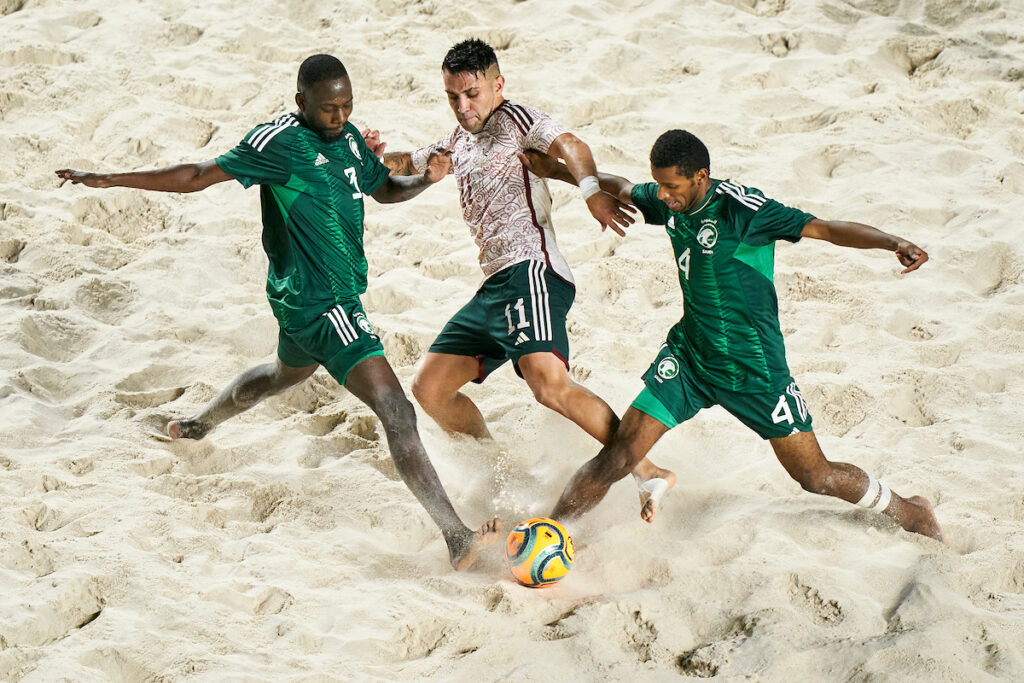 Alejandro's brace would seal the game, which ended 7-2 in favor of Mexico.
Matchday 1
USA 4-6 Colombia
Saudi Arabia 2-7 Mexico
Matchday 2
USA – Saudi Arabia
Mexico – Colombia
Matchday 3
Colombia – Saudi Arabia
Mexico – USA
Check all the stats of the Acapulco Beach Soccer Cup on beachsoccer.com