The Acapulco Beach Soccer Cup has kicked off with wins for the United States of America and Mexico, who share the lead of the tournament. The two teams will face each other tomorrow, while England and the Bahamas will look for their first points.
WATCH ALL MATCHES LIVE ON BEACHSOCCERTV.COM – SIGN UP HERE!
Dream debut for the Americans
The United States could not have asked for a better start to the tournament, as they were already leading by three goals courtesy of Adler, Garzon, and Quigley within eight minutes of the game.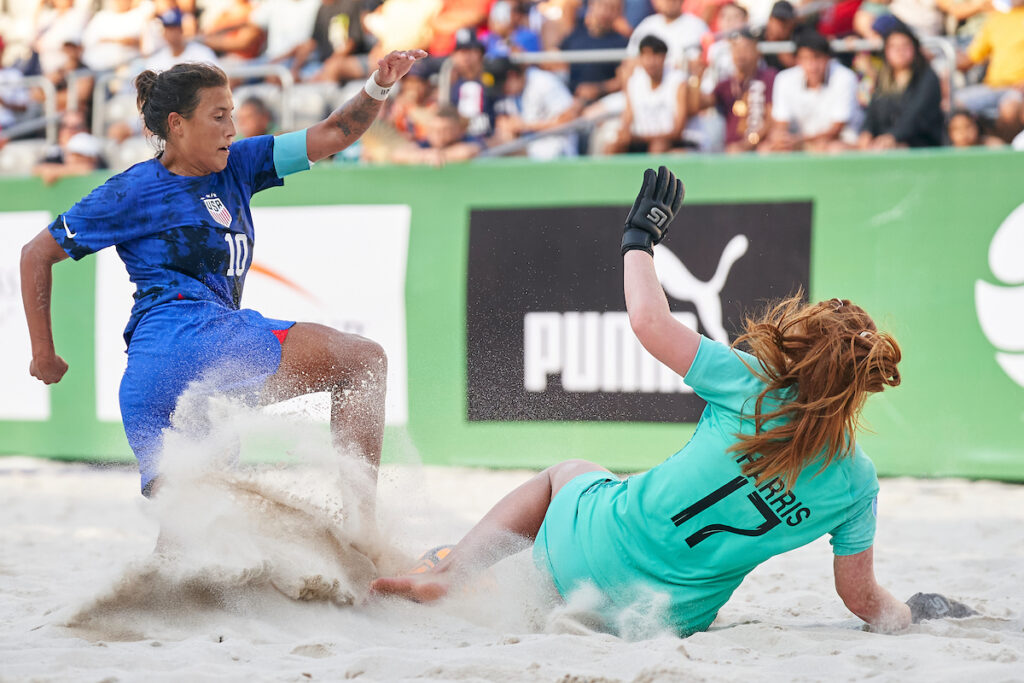 The pace of the game remained the same in the second period, with Morgan Church's team doubling their lead to six goals without reply through Hunter, Adler for the second time, and Ali Hall.
The English team would reduce the deficit through Sarah Kempson and Molly Clark before Ali Hall scored the final 7-2.
Home thrashing
Motivated by the strong presence of the home crowd, the Mexican team came out all guns blazing in their match against the Bahamas.
In the first period, Fatima Leyva's team delighted the fans by scoring five times in less than eight minutes, with goals from Solar, Diana, Anna, García, and Sánchez.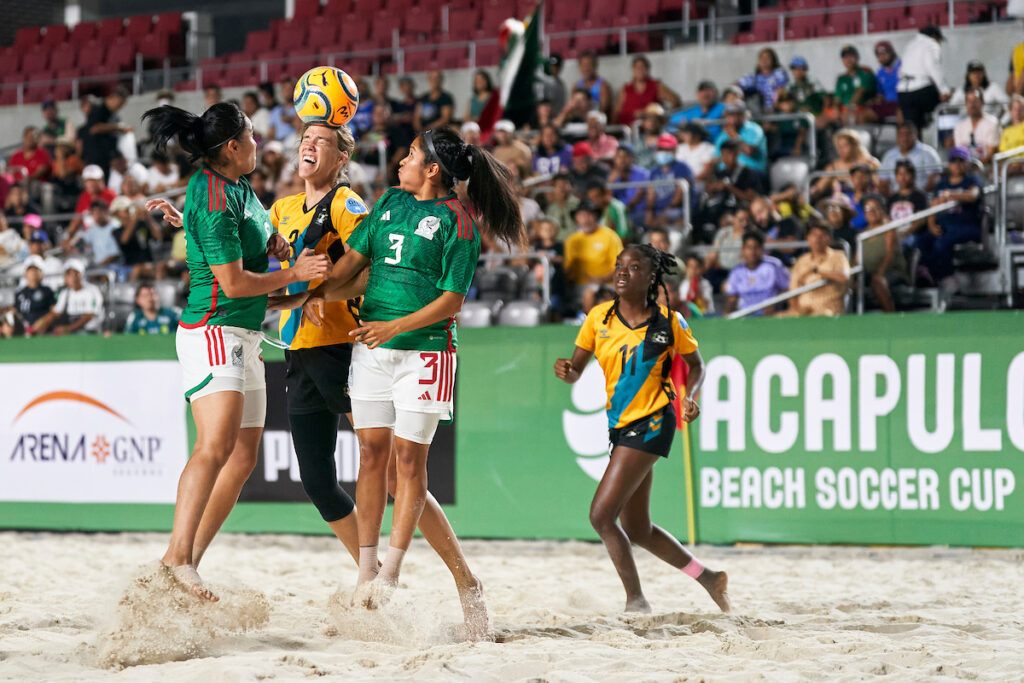 Sánchez scored again in the second period before Ramos scored the seventh Mexican goal.
The Bahamas did not give up and found the back of the net twice in the final period through Alexis and Karen, while Diana scored Mexico's eighth.
Matchday 1
England 2-7 USA
Bahamas 2-8 Mexico
Matchday 2
England – Bahamas
Mexico – USA
Matchday 3
USA – Bahamas
Mexico – England
Check all the stats of the Acapulco Beach Soccer Cup on beachsoccer.com