Hosts Mexico were second and the USA finished third
---
WATCH ALL MATCHES LIVE ON BEACHSOCCERTV.COM – SIGN UP HERE!
One month after qualifying for the FIFA Beach Soccer World Cup, Colombia continued their state of grace and claimed the Acapulco Beach Soccer Cup. Los Cafeteros' Juan Ossa was the best player and the top scorer, while Mexico's Gabriel Macias took the best goalkeeper award.
Saudi Arabia fight until the end to win
Saudi Arabia took the lead through Ramzi and even doubled their advantage when Waleed scored six minutes into the game.
Goalkeeper Alejo reduced the deficit, Pantoja equalised two seconds before half-time, but at the start of the second half, Belal fired straight into the net, putting Guga Zloccowick's team back in the lead.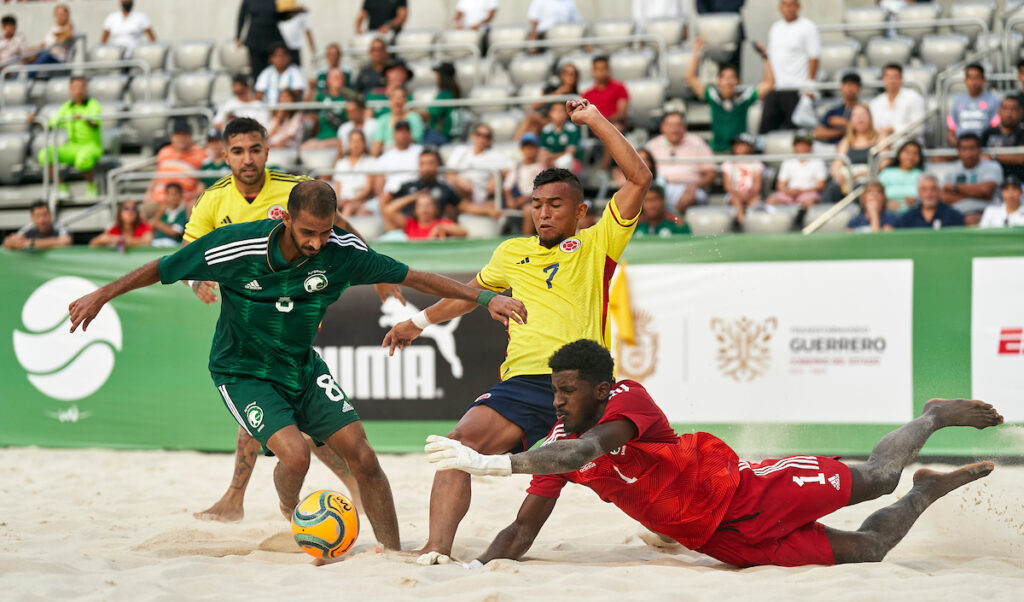 Juan Ossa scored the only goal of the second period to bring the score level again, but with four minutes left in the match, Ramzi scored his second and secured the three points for the Arabs.
Mexico beat the USA to take the silver medal
With a goal in each of the first two periods, the United States took the lead in the game.
Acevedo reduced the deficit for the Mexicans, but Toth restored the two-goal difference between the two teams.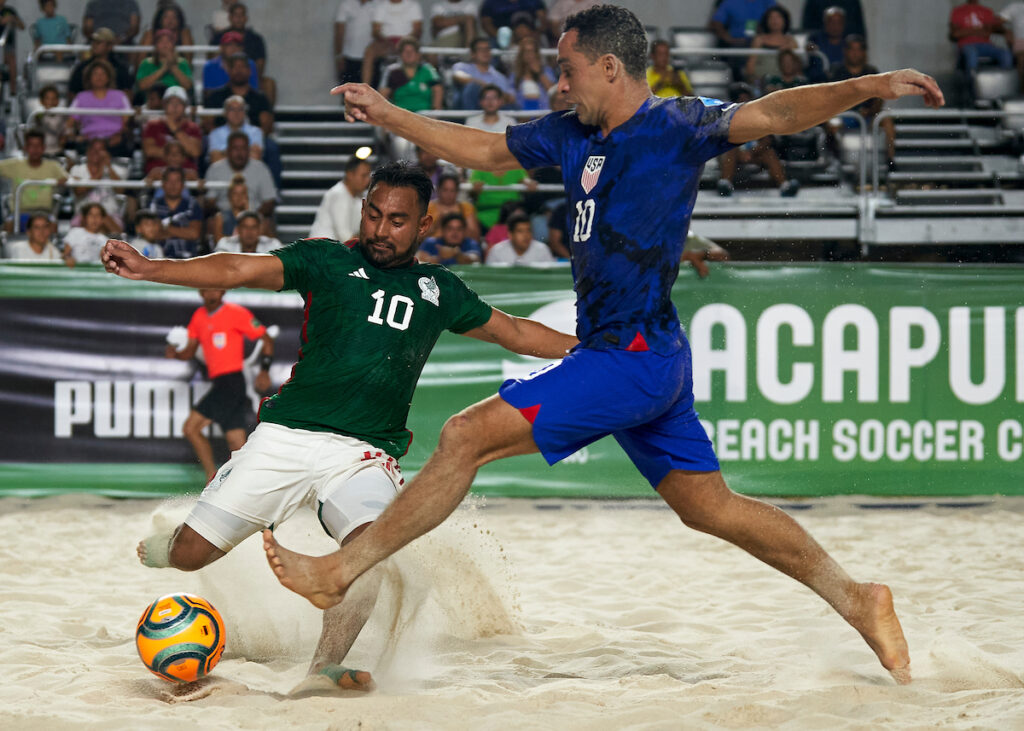 Pushed on by the home crowd, Francisco Cati's team launched a comeback with goals from Martinez, Acevedo, and Jose Hernandez, winning 4-3.
Matchday 1
USA 4-6 Colombia
Saudi Arabia 2-7 Mexico
Matchday 2
USA 7-3 Saudi Arabia
Mexico 2-3 Colombia
Matchday 3
Colombia 3-4 Saudi Arabia
Mexico 4-3 USA
Check all the stats of the Acapulco Beach Soccer Cup on beachsoccer.com