Hosts El Salvador will fight, all or nothing, for their last chance to win the trophy tomorrow
---
Everything is set for a breath-taking last day at the Costa del Sol, following a great evening of beach soccer. Only one team has secured two wins in two games so far at the El Salvador Beach Soccer Cup: The USA, who will get to the decider in a best position after Argentina stunned hosts El Salvador in a 13-goal thriller.
The US Soccer National Team confirms candidacy
USA restated they are one of the strongest contenders to clinch this El Salvador Beach Soccer Cup following a new solid display today. The Stars and Tripes bent Bahamas with brilliant beach soccer and excellent goals.
Lauren Leslie, with two goals, Kilee Quigley, Ali Hall and Ashley Triplett, with a great overhead kick goal, were in hand for the US Soccer to knock the Bahamas down, thus securing three more points that keep Ryan Futagaki's girls on top of the standings. USA will get to the decider tomorrow against the hosts with everything in their hands to fly back home as the champions of this maiden El Salvador Beach Soccer Cup.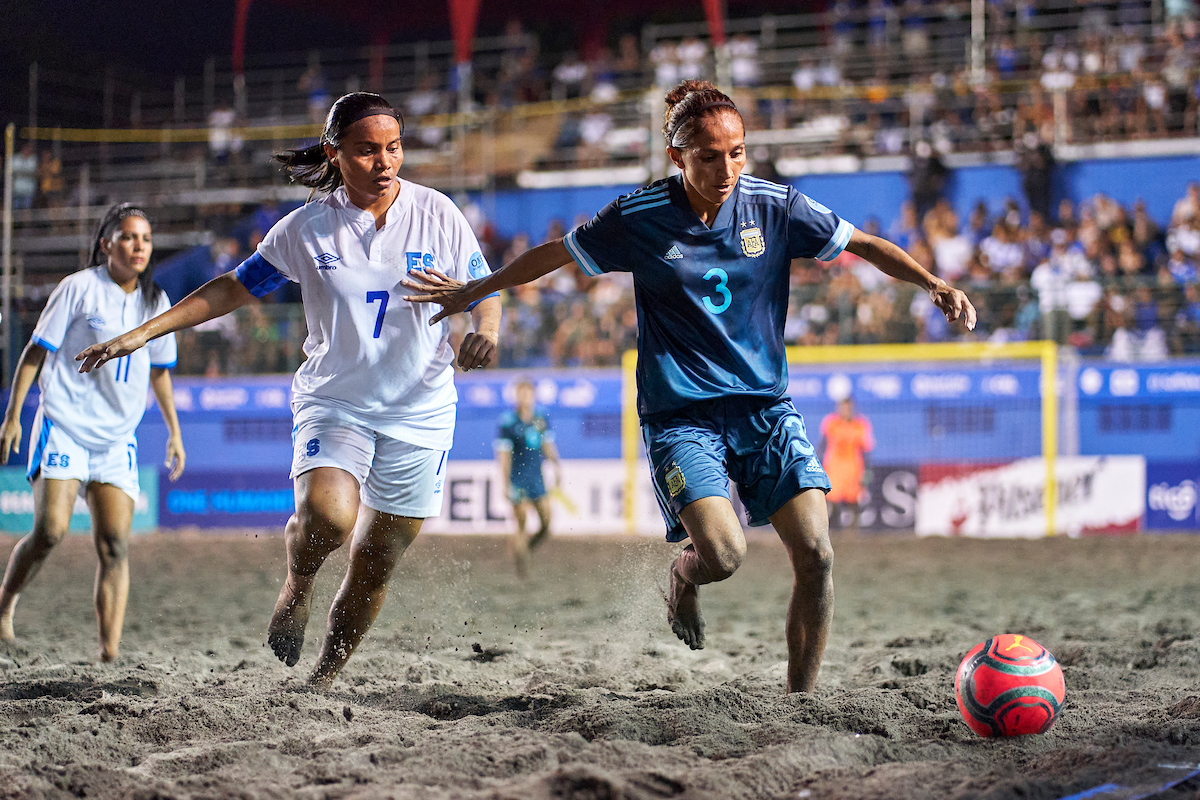 Argentina upset El Salvador
The dramatic clash between the Salvadoran National Team and their Argentinean homologues will be remembered as one of the most amazing reactions in women's beach soccer. Unfortunately for the Cuscatlecas, Balan's penalty kick hit defused the stunning comeback that had the hosts climbing back from 6-1 down.
Argentina seemed to find the Salvadoran nets relatively easily during the first stage of the game, building an advantage that seemed impossible to counteract.
But, spurred by a noisy and faithful crowd, El Salvador fought back and cut that distance, once and again, until they neutralized the Albiceleste's advantage. When they seemed at just one step of achieving the impossible, a penalty kick suffered and scored by Agustina Balan ended up giving the points to Argentina.
Click here for complete stats and standings: https://beachsoccer.com/event/womens-el-salvador-beach-soccer-cup-2022