Things get tighter in the men's division of the El Salvador Beach Soccer Cup 2022, following a specially dramatic second matchday. El Salvador keeps on top of the table, tanks to a hard fought win over Uruguay, and Germany secured their first points following a laudable reaction when their opponents seemed to be cruising to another win.
Germany react with stunning comeback over Mexico
The German National team grasped their first wining this El Salvador Beach Soccer Cup in the most spectacular fashion. The Mannschaft were 3-1 down heading to the end of the second period, but an unbelievable 0-5 run in the last stage of the game had Oliver Romrig's lads turning the score around.
Mexico seemed too solid in the first period, and not even Biermann's equalizer changed their plans. The goals by Fausto and Héctor, and the great saves by Echeverría, had the Azteca side swiftly ahead.
But everything changed in the second half of the game, with the Europeans finally finding the inspiration and punishing the Mexican nets in varied manners.
The final 6-3 gets the German back in the fight, and leaves everything open for the last day.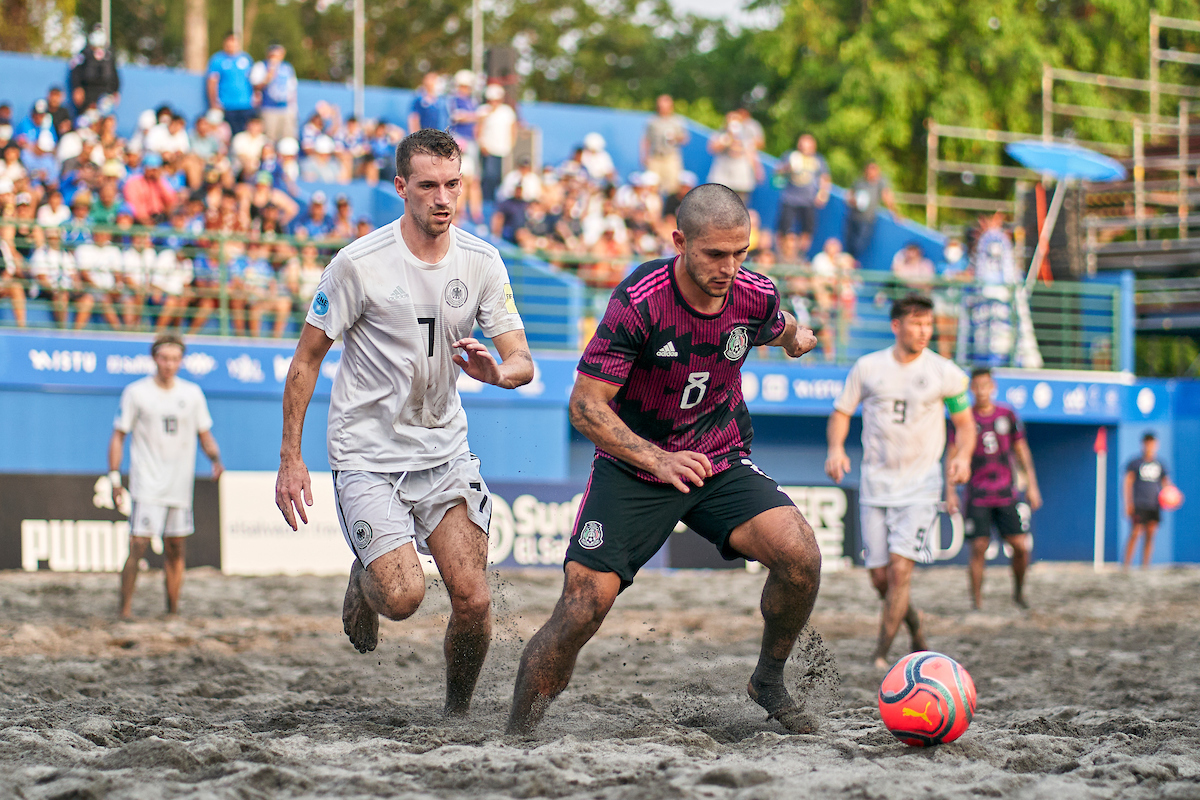 El Salvador seize win from the penalty kick spot
El Salvador National Beach Soccer team is the only team to have won their two games in a terribly balanced El Salvador Beach Soccer Cup. Today, though, Rudis Gallo's lads needed the penalty kick shootout against an Uruguayan side that made things very difficult.
Indeed, the Charrúa side got 3-1 ahead by the beginning of the second period, but a specially inspired Exon Perdomo, with three goals today, led the way for the hosts. Gaston Laduche balanced things back in the last minute to send the game onto extra-time, but the win ended up falling on Salvadoran hands from the 9 meter distance.
Click here for complete stats and standings: https://beachsoccer.com/event/el-salvador-beach-soccer-cup-2022