Ramiro Amarelle's men lifted the trophy after beating Oman in the final
---
The WAFF Beach Soccer Championship finished with the United Arab Emirates on the highest position in the podium.
In the final it was actually Oman who took the lead with an early hit just 12 seconds in, but the UAE would equalise seven minutes before the end of the first period. The scoreboard wouldn't see any changes until the beginning of the final period, when the Al-Abyad turned the result around. The Omani reacted to make it 2-2 but their happiness wouldn't last long as the UAE settled the contest less than two minutes later to lift the trophy with 3-2 as the final result.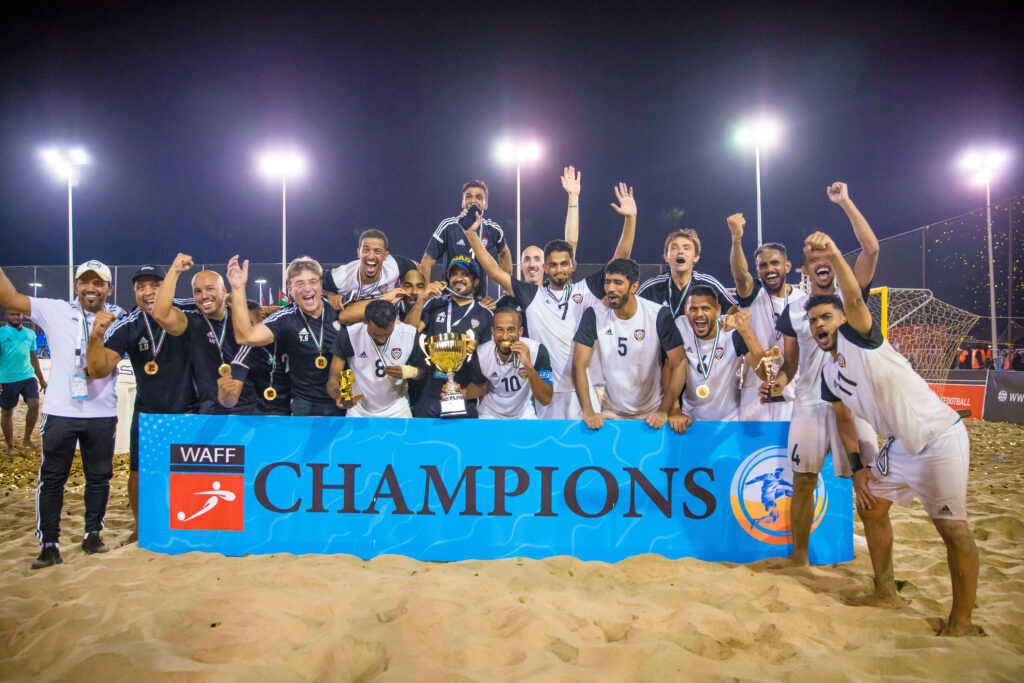 In the match to decide the third place, Bahrain and Palestine finished the third period with 2-2 on the scoreboard. On extra-time the Bahraini scored three goals to make it 5-2 and secure the third place in the final ranking.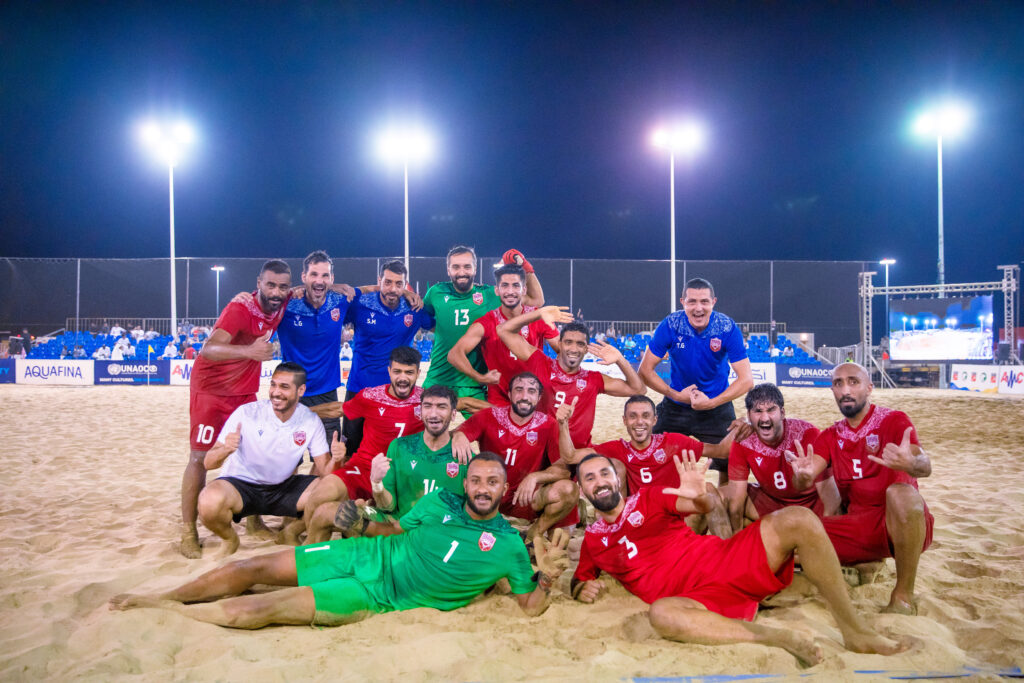 The final matchday kicked-off with hosts Saudi Arabia facing Lebanon to determine the fifth place in the final ranking. Gustavo Silva's team rewarded the home crowd with a 5-3 triumph.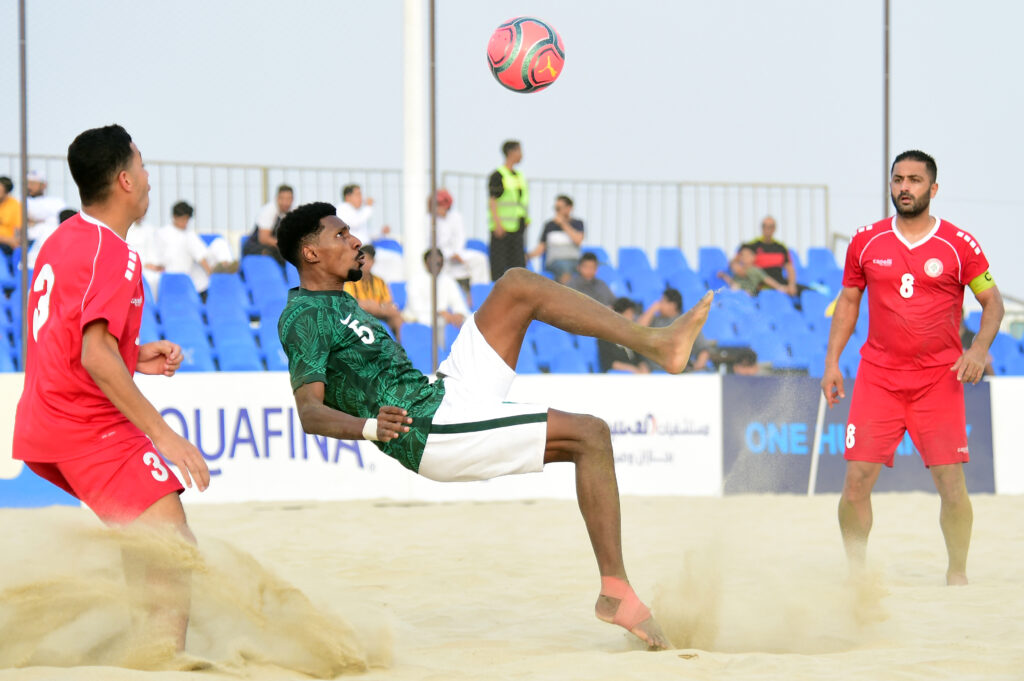 In the individual awards ceremony, UAE'S Waleed Salem was named the best player of the tournament, his teammate Rashed Yaqoub was the top-scorer with 6 goals and Oman's Younis Al-Owaisi won the award for the best goalkeeper.