Bahrain and Palestine will play for the third place on Monday
---
The second edition of the WAFF Beach Soccer Championship has reached the day of deciders after the UAE and Oman secured a place in the final.
Ramiro Amarelle's team were the first ones to confirm their attendance in the final after a match that had all the action reserved for the second period. UAE were leading 1-0 after the first period against Bahrain who managed to equalise but four goals in four minutes settled the scoredboard in favour of the Al-Abyad.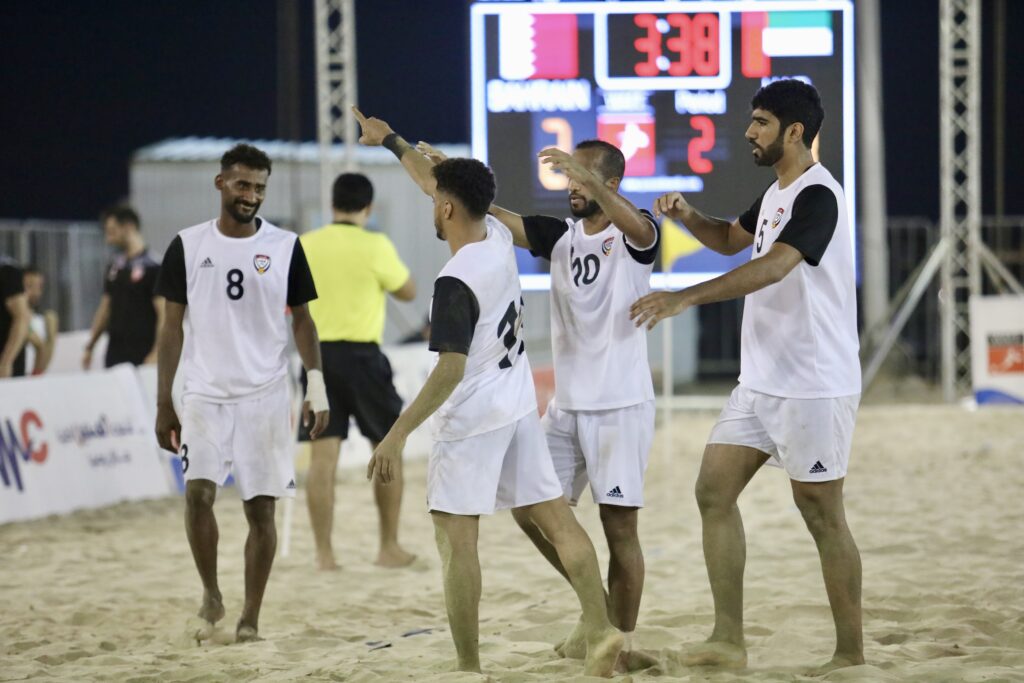 In the other semi-final, it was all equal between Oman and Palestine at the end of the second period with the scoreboard showing a result of 2-2. But Talib Al-Thanawi's men were the better team in the decisive period and put four past the Palestinians to win 6-3.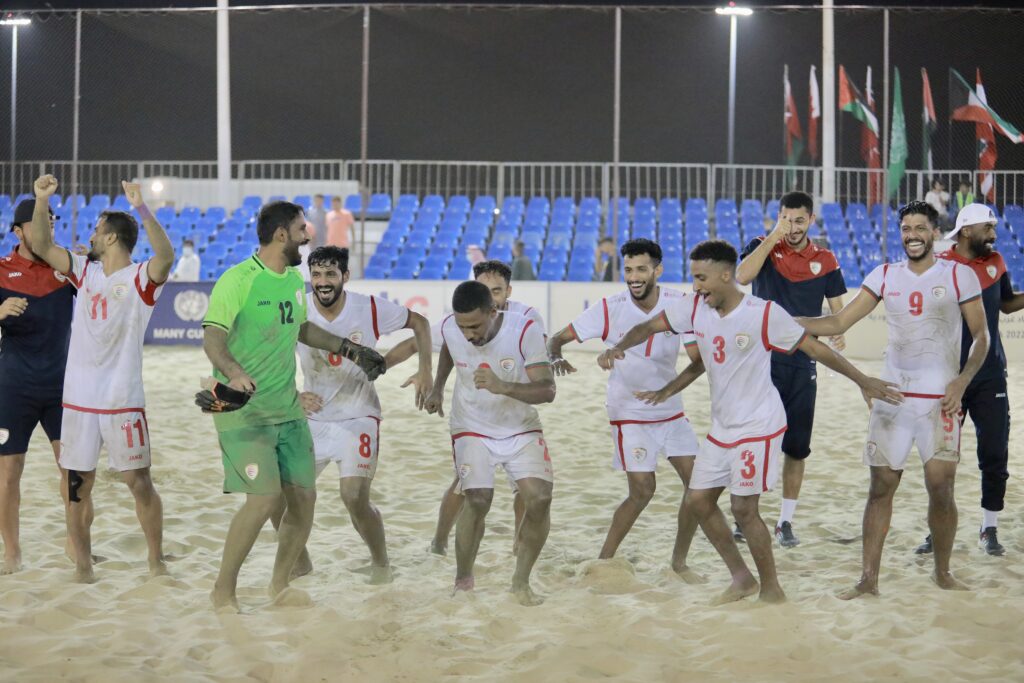 In the 5th-7th place playoff Kuwait reacted to the previous day's 4-3 loss against Saudi Arabia and beat Lebanon 3-2.
All to be decided today
The closing day of the tournament starts with hosts Saudi Arabia facing Lebanon at 17:00h for the 5th-7th place playoff, Bahrain and Palestine disputing the 3rd place at 18:30h and UAE and Oman fighting for the title at 20:00h at the Jazan Beach Stadium.
You can watch all the matches at beachsoccer.com