The official press conference took place this morning
---
The final day of the NEOM Beach Soccer Cup has arrived as Brazil take on Spain in the women's final and Brazil are set to face Japan for the title in the men's competition. Ahead of the final day getting underway, a press conference took place which was attended by Beach Soccer Worldwide President, Joan Cuscó, Managing Director of NEOM Sport, Jan Paterson, Brazil women coach, Fabricio Santos, Spain women coach, Lorena Asensio Ruiz, Brazil men coach, Marco Octavio and Japan coach, Teruki Tabata.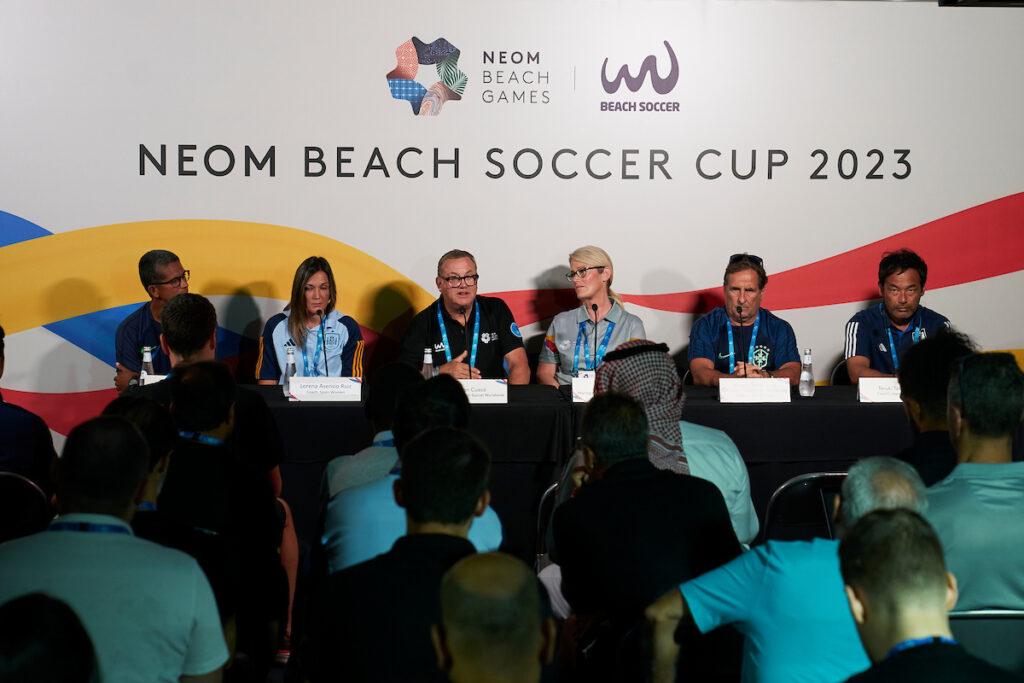 Jan Paterson opened the conference by expressing her delight with the competition so far, calling it a "milestone in NEOM Sport history." Paterson continued by expressing gratitude for Beach Soccer Worldwide and was "hugely excited" for the finals to take place.
Joan Cuscó followed, highlighting the "unbelievable manner" in which NEOM Sport have provided hospitality and facilities for staff and athletes who have taken part in the event and called the NEOM Beach Soccer Cup "the best event of the season." He also touched on the calibre of the nations involved in the finals, emphasising that they were "World Cup final quality matches."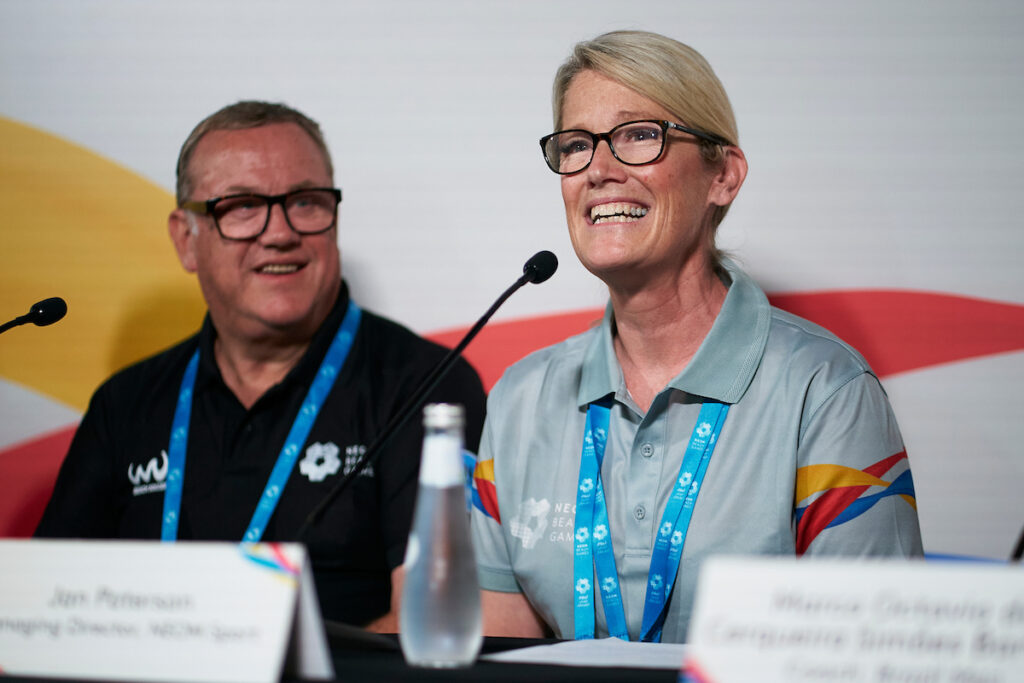 Brazil women coach, Fabricio Santos congratulated Beach Soccer Worldwide and NEOM for the event, as he went on to explain that a huge priority for the women's game is to have a Women's FIFA Beach Soccer World Cup. Spain women coach, Lorena Asensio Ruiz stated that her team are ready to "put on a show in the final" and want to come out on top in the fixture.
Japanese coach, Teruki Tabata mentioned his team's 8-3 defeat against Brazil in last year's competition as he hopes to avenge the defeat in this year's final, and shared that it's a "great pleasure" to face the Brazilians once again." His opposition manager, Marco Octavio praised the Japan team on all the work they have done and was excited for the match-up.
The finals get underway at 18:45 (UTC+03:00), starting with Brazil vs Spain in the women's competition, and you can watch both matches live on beachsoccertv.com.