The Spanish side defeated the defending champions in Saudi Arabia
---
Brazil and Spain would take to the Saudi Arabian sands against one another for the second time in two days to decide who would win the Women's NEOM Beach Soccer Cup…
WATCH ALL MATCHES LIVE ON BEACHSOCCERTV.COM – SIGN UP HERE!
Final
More silverware for the Spaniards
Spain beat Brazil 5-3.
After losing to Brazil the previous day, Spain had a chance to avenge their defeat in the Women's NEOM Beach Soccer Cup final.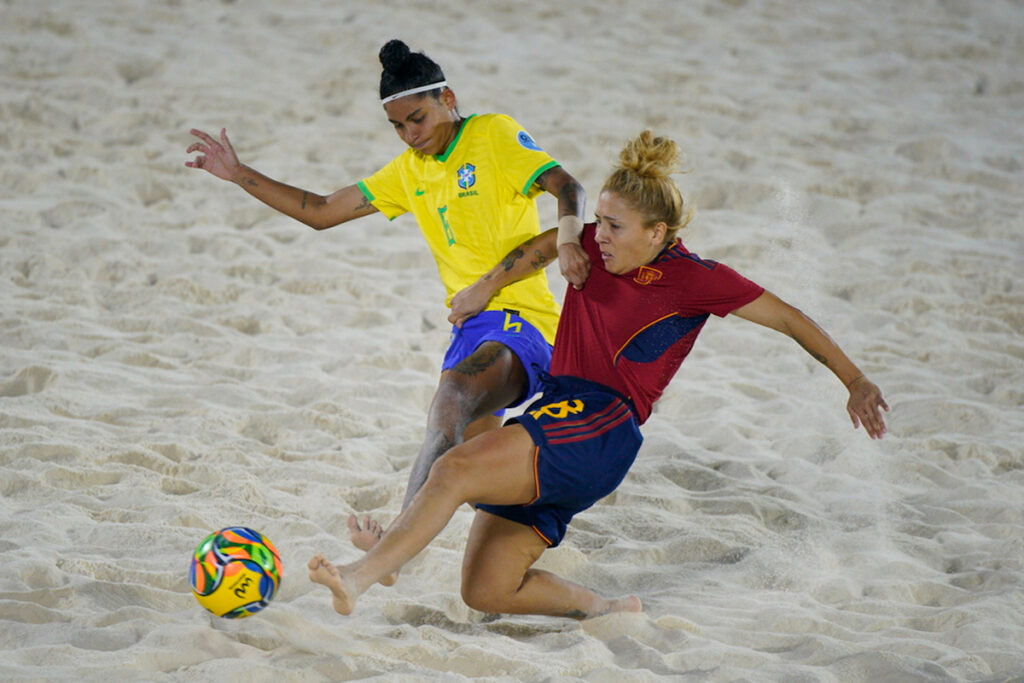 Sara Tui broke the deadlock for the Spaniards in the all important game, with just over two minutes played in the opening phase period. However, only two minutes later, Brazil made the scores level at 1-1 as Lindi fired the ball into the Spanish net. Despite the setback for Spain, they managed to take a 2-1 lead into the second period as Andrea Miron's free-kick from range found its way into the top-right corner, following a bounce.
Miron completed her brace early into the second period to give her nation a two-goal advantage over the defending champions. Brazil were still determined however, as Taii brought her team back into contention in the match with five minutes left in the second period, as the score sat at 3-2 after two periods had been played.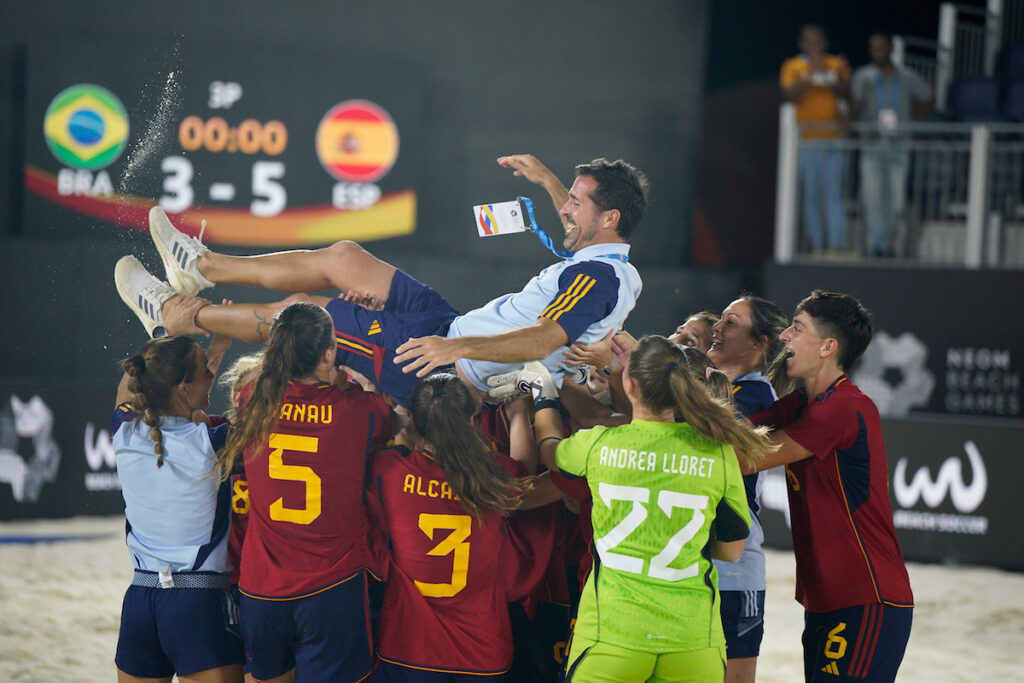 Sara Tui achieved her brace in the final period to give Spain some breathing room, but that goal was cancelled out by a Dani Barbosa free-kick which nestled in the right side of the goal. Tense moments followed at both sides of the pitch the nations were only separated by one goal, but the Spaniards confirmed their title triumph as Manau calmly picked out the bottom left corner with 90 seconds to play.
A fantastic day for the Spanish team as they found a way to beat the Brazilians when it really mattered most.
Individual awards
After the men's final, three individual awards were given out. Spain's, Andrea Miron was the MVP of the tournament, as well as joint top scorer with team mate, Sara Tui and Brazil players, Dani Barbosa and Lindi, all on three goals each. Spain's Laura was the best goalkeeper.
Check all the stats of the Women's NEOM Beach Soccer Cup on beachsoccer.com (click here)
Results
Final
Brazil 3-5 Spain