Japan finished second, whilst UAE took third
---
The final day of Men's NEOM Beach Soccer Cup action took place, as the champions were crowned…
WATCH ALL MATCHES LIVE ON BEACHSOCCERTV.COM – SIGN UP HERE!
Final
Brazil triumph in Saudi Arabia
Brazil win 5-2 against Japan.
The stage was set for the Men's NEOM Beach Soccer Cup final as defending champions Brazil looked to continue their, but had a tough Japan side ready to take the thrown.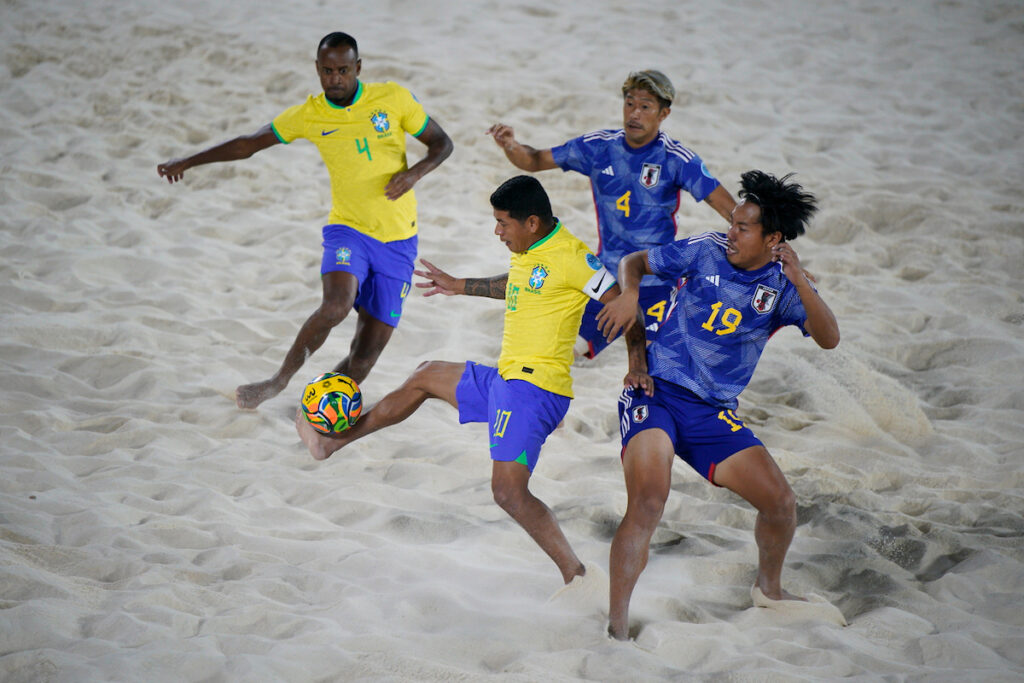 Both sides battled to take the lead in the opening period, but it took over 11 minutes for that opening goal to come. After a fantastic swivel under pressure from his opponents, Yamauchi blasted his shot into the top-right corner from close range to send Japan ahead in the crucial fixture.
Brazil were determined to make their way back into the match and with less than four minutes played in the second period, Mauricinho added to his goal tally to even up the scoring. Japan found themselves in front once again however, as Kibune converted from a penalty, but the match provided another twist as Brendo struck for the Brazilians and Catarino's extraordinary strike from distance rippled the back of the Japanese net.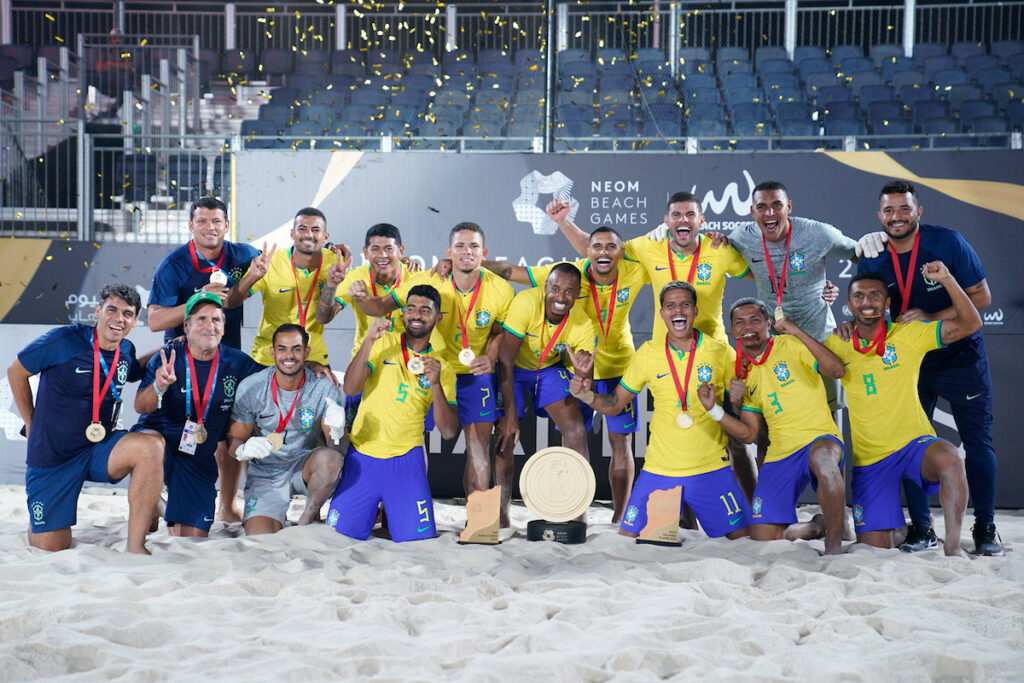 With Brazil taking a one goal advantage into the final period, the match was still very much on a knife edge. Following a perfectly weighted lofted pass, Brendo slammed home for his brace to widen the gap between the nations and the match was put to bed when Edson Hulk capitalised on a defensive error.
The final whistle blew to confirm that Brazil had retained the NEOM Beach Soccer Cup.
Individual awards
After the match, three individual awards were given out. Brazil's Mauricinho was the MVP of the tournament, as well as joint top scorer with team mate, Edson Hulk on seven goals and Japan's Kawai was the best goalkeeper.
Play-offs
3rd/4th place play-off
The 3rd/4th place play-off match saw UAE defeat Germany 3-2. The result meant UAE confirmed a third place finish, whilst the Germans took fourth.
Goals from Abbass, Ali and Waleed Beshr made the difference for the winning side on the Saudi Arabian sands.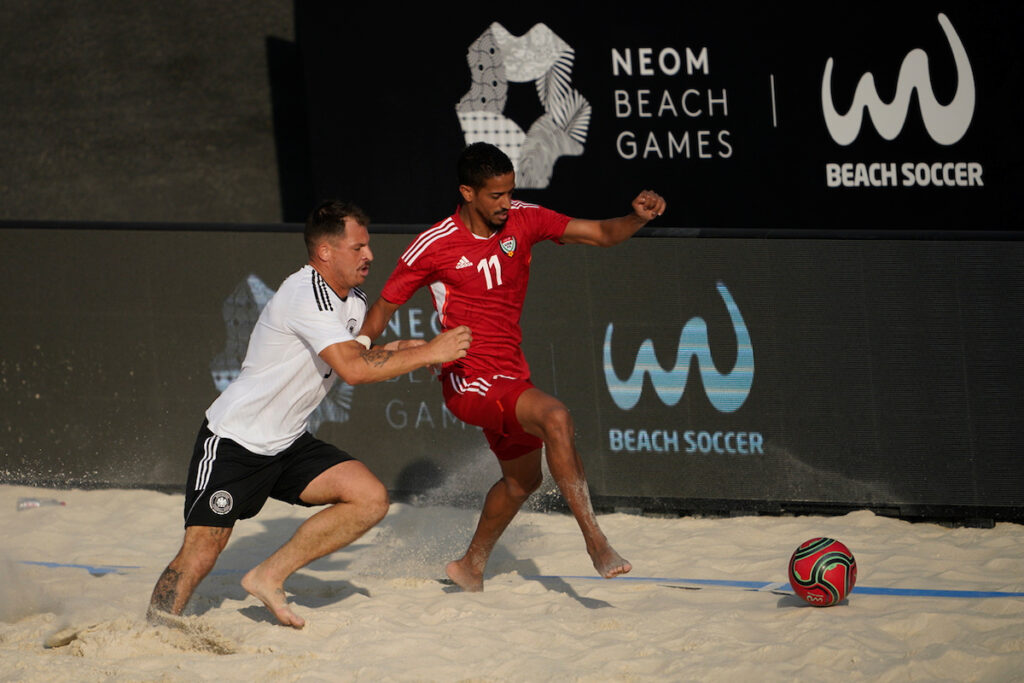 5th/6th place play-off
The 5th/6th place play-off fixture saw England win 3-2 against Spain as the Englishmen finished the competition in fifth, whilst Spain finished sixth.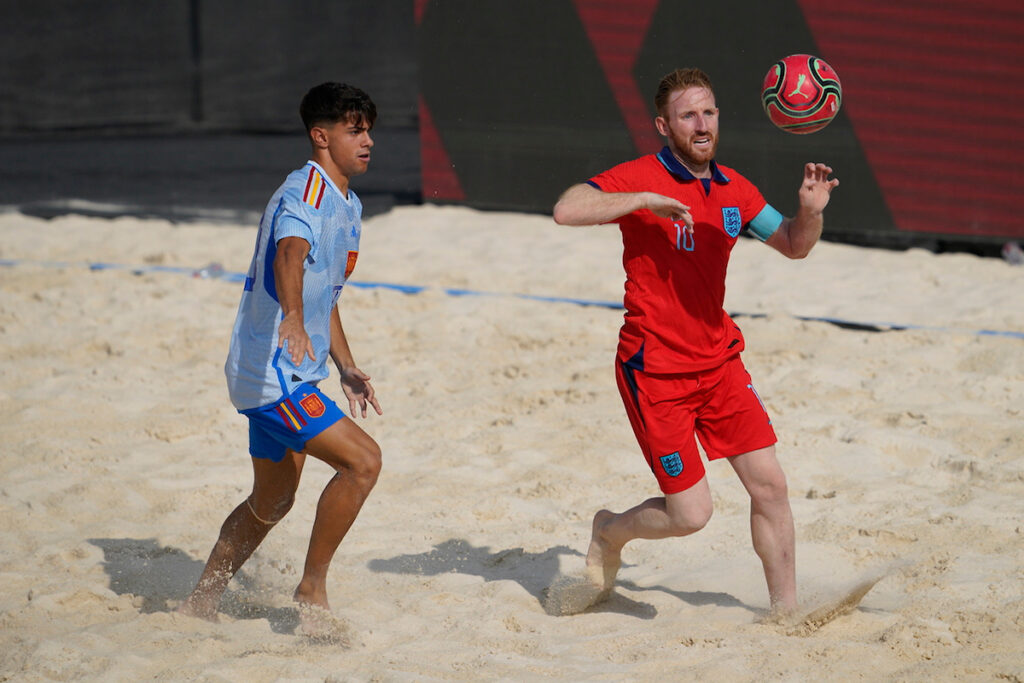 7th/8th place play-off
In the match to decide seventh and eighth places in the competition, Saudi Arabia came out on top 5-3 winners against Türkiye, confirming a seventh place finish.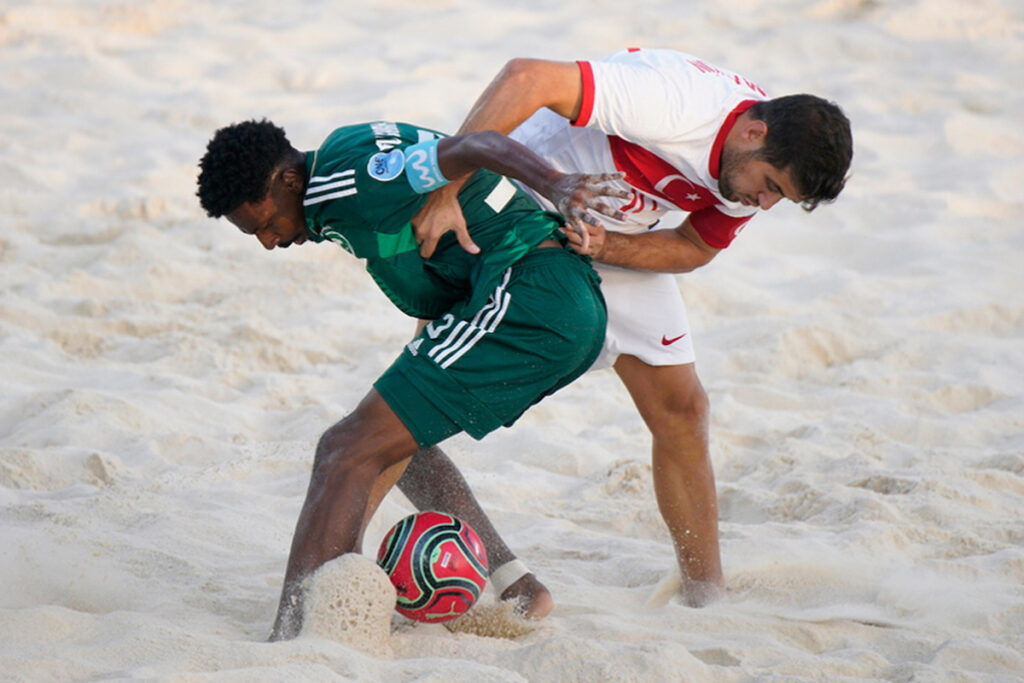 To take a look back at the Men's NEOM Beach Soccer Cup, make sure to visit beachsoccer.com!
WATCH ALL MATCHES LIVE ON BEACHSOCCERTV.COM – SIGN UP HERE!
Results
Final
Brazil 5-2 Japan

Play-offs
3rd/4th place play-off
Germany 2-3 UAE
5th/6th place play-off
Spain 2-3 England
7th/8th place play-off
Saudi Arabia 5-3 Türkiye