Lenergy Pisa BS, ACD O Sótão, Recreativo Huelva and Falfala KQ BSC advance
---
The round of 14 and quarter-final stages of the Euro Winners Cup 2023 took place on Friday, as only four teams could advance to the semi-finals in Nazaré…
WATCH ALL MATCHES LIVE ON BEACHSOCCERTV.COM – SIGN UP HERE!
Round of 14
Recreativo Huelva are quarter-finalists
A 4-3 victory for Spanish side, Recreativo Huelva over fellow countrymen, Levante UD has booked their place in the quarter-final stage of the Euro Winners Cup 2023. A Gerlan double guided his to qualify, as Dani Haro and Camacho also got their names on the scoresheet for the team.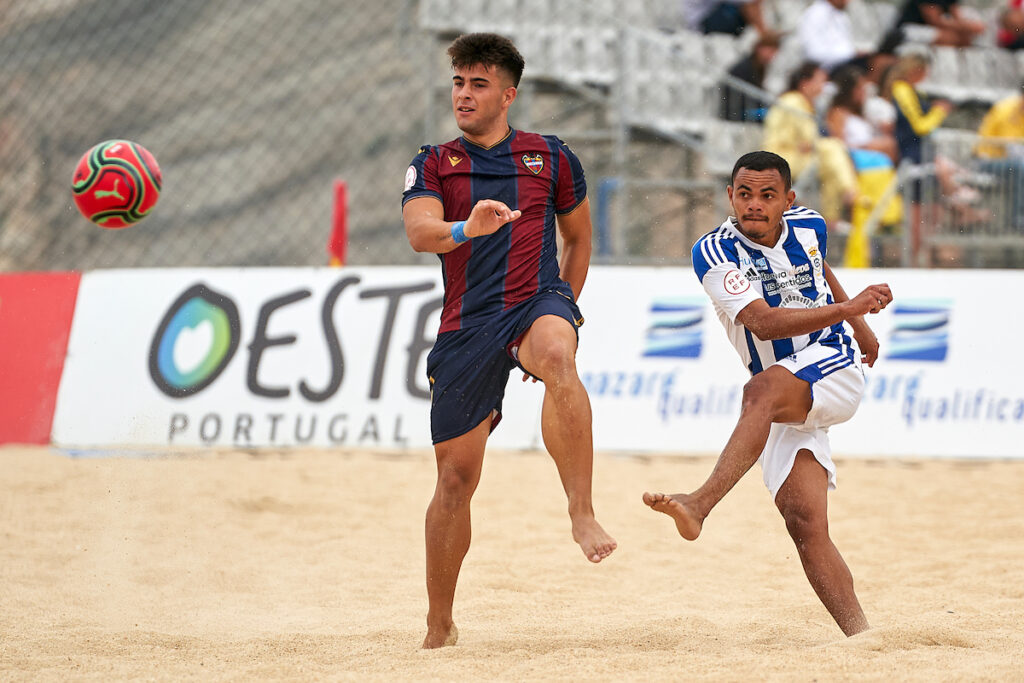 Lenergy Pisa BS book their spot in a tight contested match
Lenergy Pisa BS came out on top as they defeated Spanish side, CD Marbella 4-3 at the Estádio do Viveiro – Jordan Santos. Casapieri netted a brace for the Italians, scoring in the second and third periods to assist qualification for his squad. CD Marbella put up a good fight, but failed to get that all important equaliser.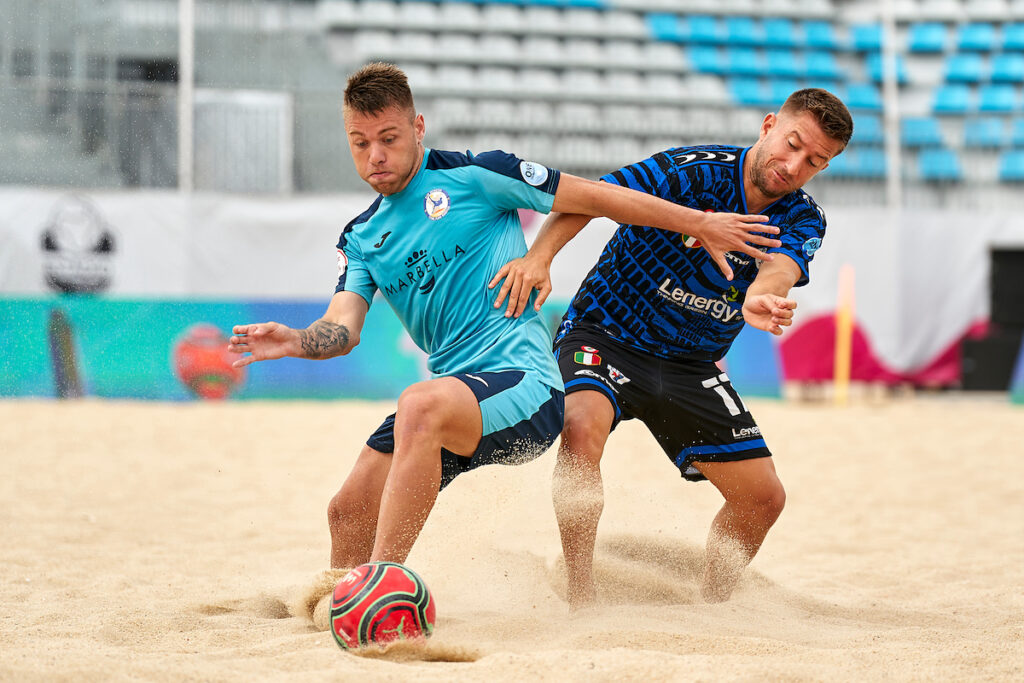 A massive penalties victory for BSC VIT
BSC VIT will take part in the next round after they overcame Viareggio BS in a spectacular watch, which ended 4-4 in the 39 minutes played, followed by 4-3 triumph on penalties. Glutskyi, Medvid, Shcherytsia and Ryan all found the back of the net twice each in the match, with Rapheal slotting home the decisive penalty for the Ukrainians.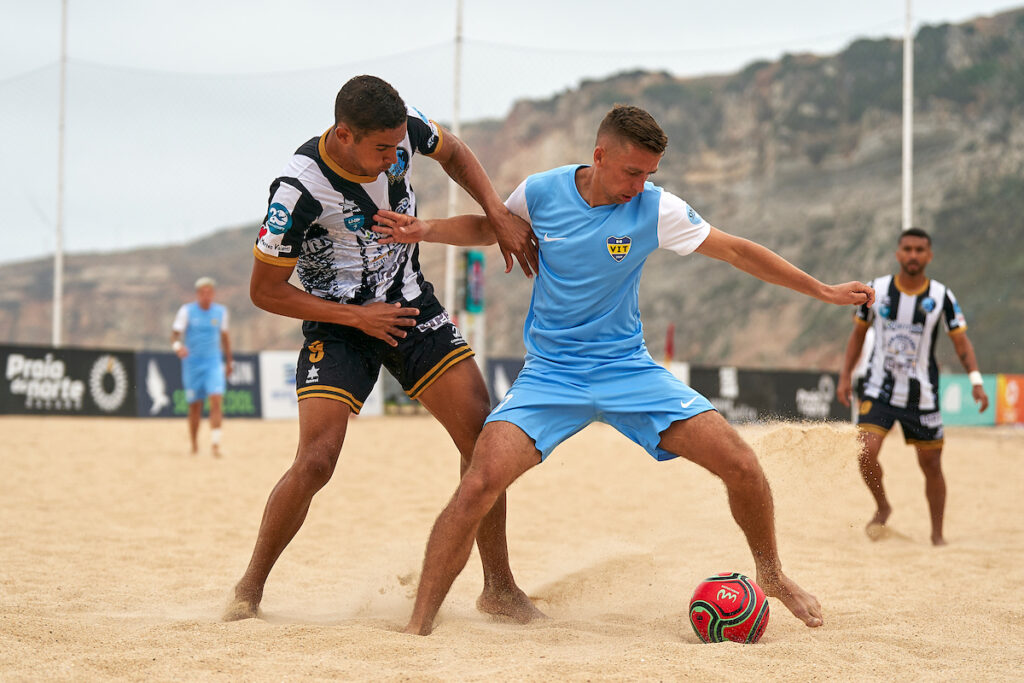 Bokinha returns to top scorer, as ATLAS A.O. go through
ATLAS A.O. will participate in the next round of the Euro Winners Cup, as they won 9-5 against Marseille BT. It was a remarkable display from ATLAS A.O. player, Bokinha scored five times in the match to regain his spot as top scorer in the men's competition, as Antônio scored a brace for the Greek side.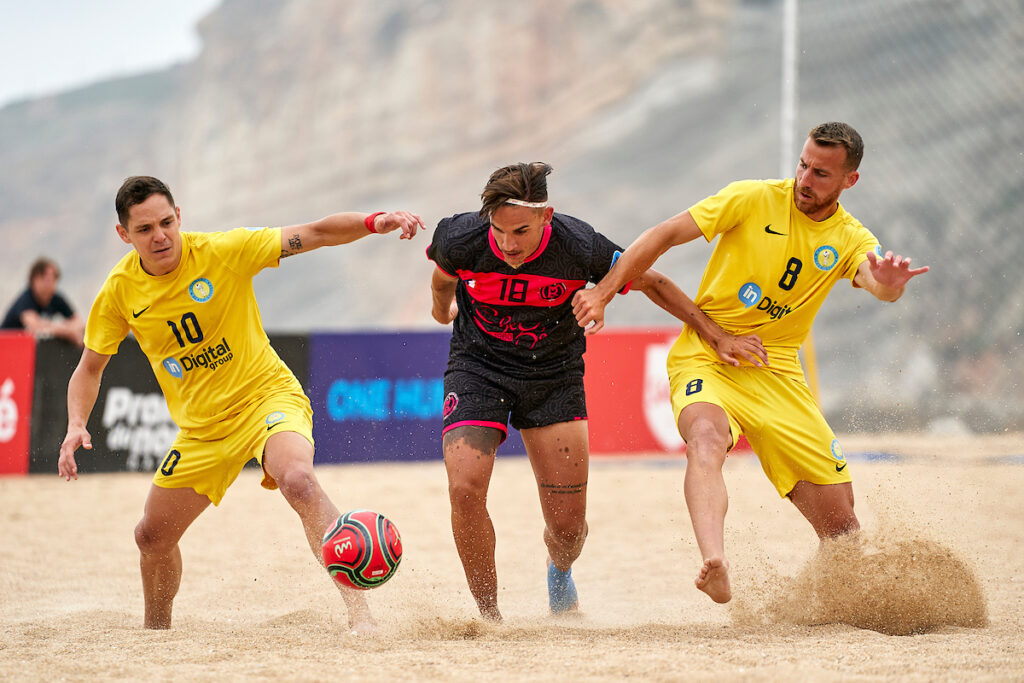 ACD O Sótão one step closer to continental glory
Benjamin and Coimbra scored two each for local side, ACD O Sótão as they qualified for the next stage, beating Ukranians, BSC Artur Music via a penalty shootout, after being level at 3-3 in the match.
Spain international, Chiky Adril netted the final penalty for the Portuguese team, as they won by five goals to four in the shootout.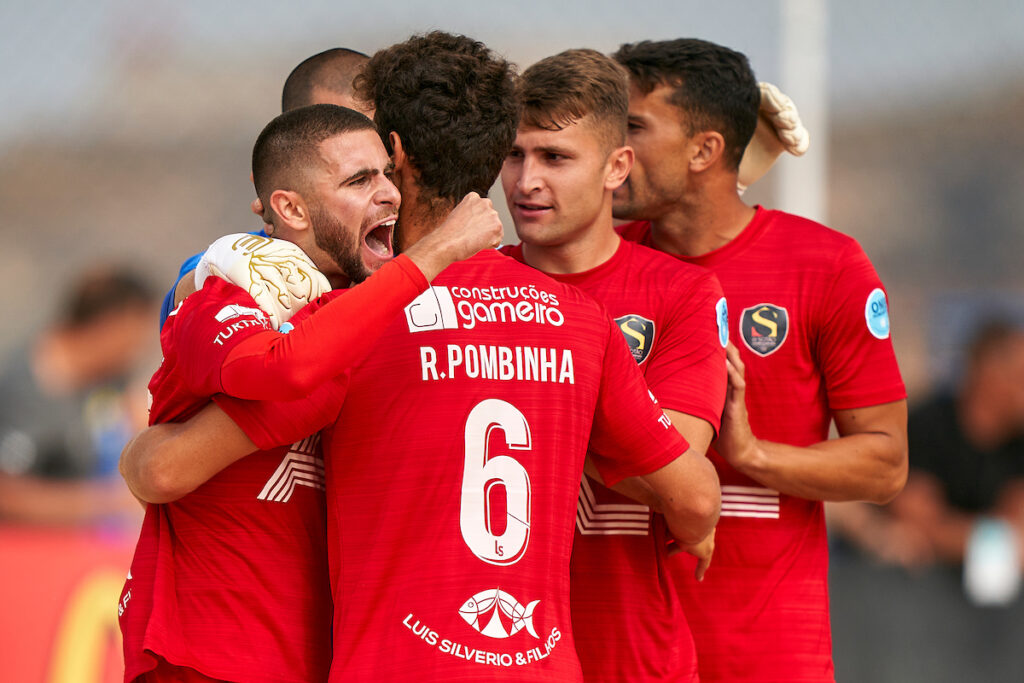 SC Braga impress again
It was another huge victory for 2022 finalists, SC Braga as they swept away fellow countrymen, Varzim SC 8-1 in Nazaré. Jordan and Thanger both scored two in the win, with Algarvo, Lêo Martins, Silva and Pintado all found the net for the remainder of Braga's goals as they completed the victory.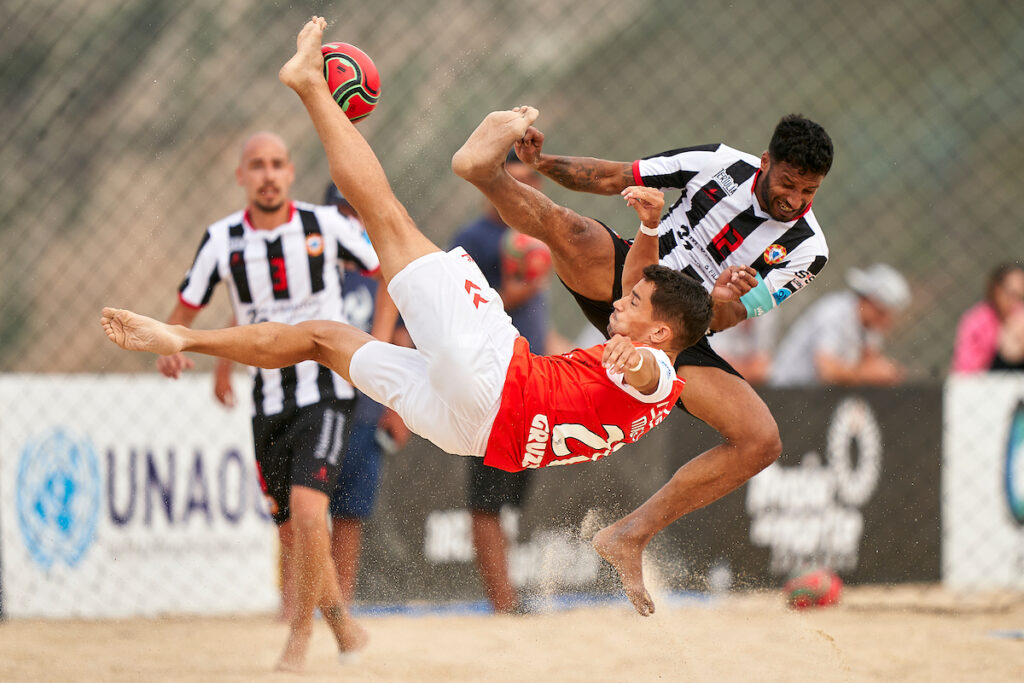 Falafala KQ BSC come out on top
Falafala qualified for the quarter-finals of the Euro Winners Cup, as they came back from 2-0 down against German side, Real Munster to win 6-5.
Hodel and Moreb struck twice for the Israeli side, with fellow team-mates Amer Yatim, Ott and Dmais also contributing to their team's quarter-final qualification.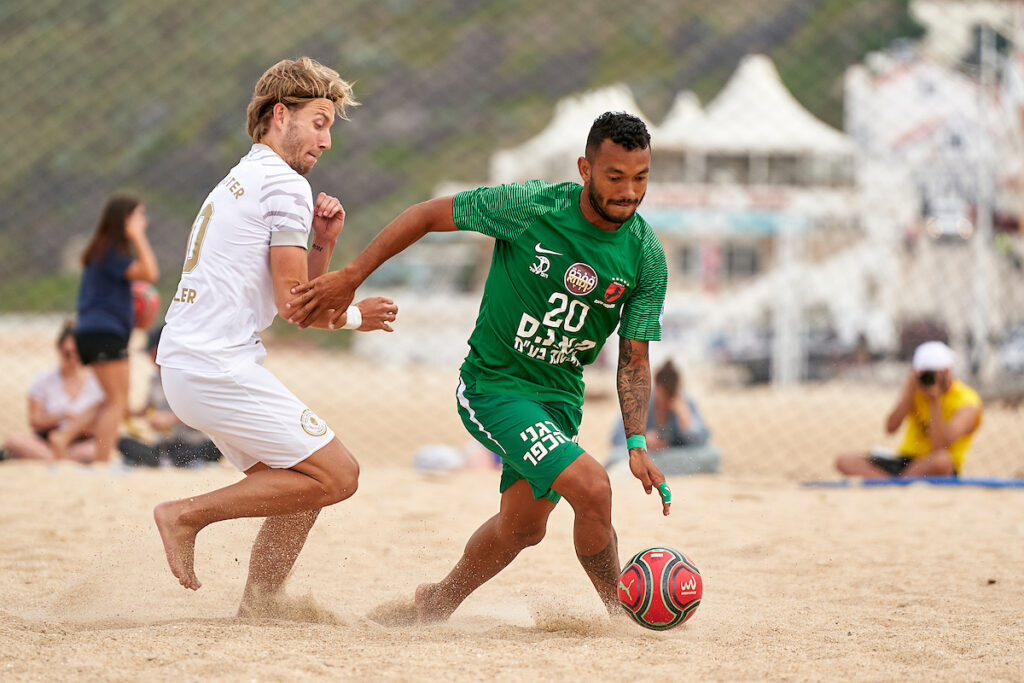 Quarter-finals
Recreativo Huelva qualify
The first quarter-final was an encounter between Recreativo Huelva, who had beaten Levante earlier on, and BSC VIT who were coming off the back of a close penalties victory, with the Spanish side coming out victorious 6-2.
Gerlan scored a brace for the Spaniards, with his goals coming in the first and third periods. Lazaro, Kuma and Hernandez's goals, as well as an own goal from Voitok, saw their side into the final four team in this year's Euro Winners Cup.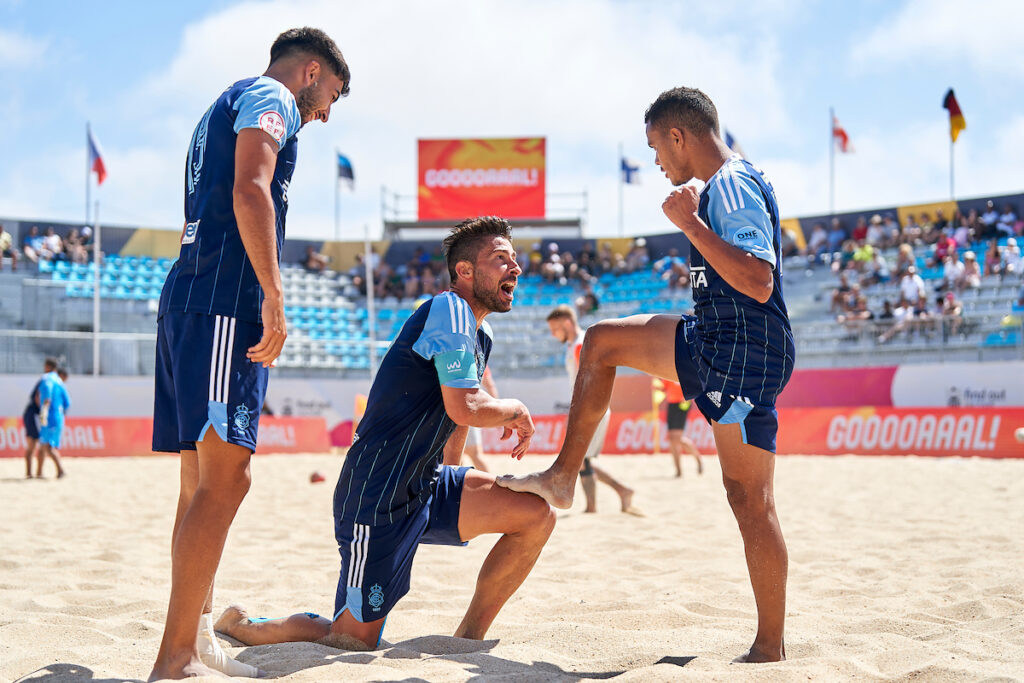 Lenergy Pisa BS are into the semi-finals
The second quarter-final matchup of the day took place between Italian side Lenergy Pisa BS and ATLAS A.O. of Greece.
It was the Italian won the match 3-1, as they took the first of four semi-final places in the men's tournament, winning the match 3-1, with Ste Marinai scoring two important goals in defeating the Greek collective.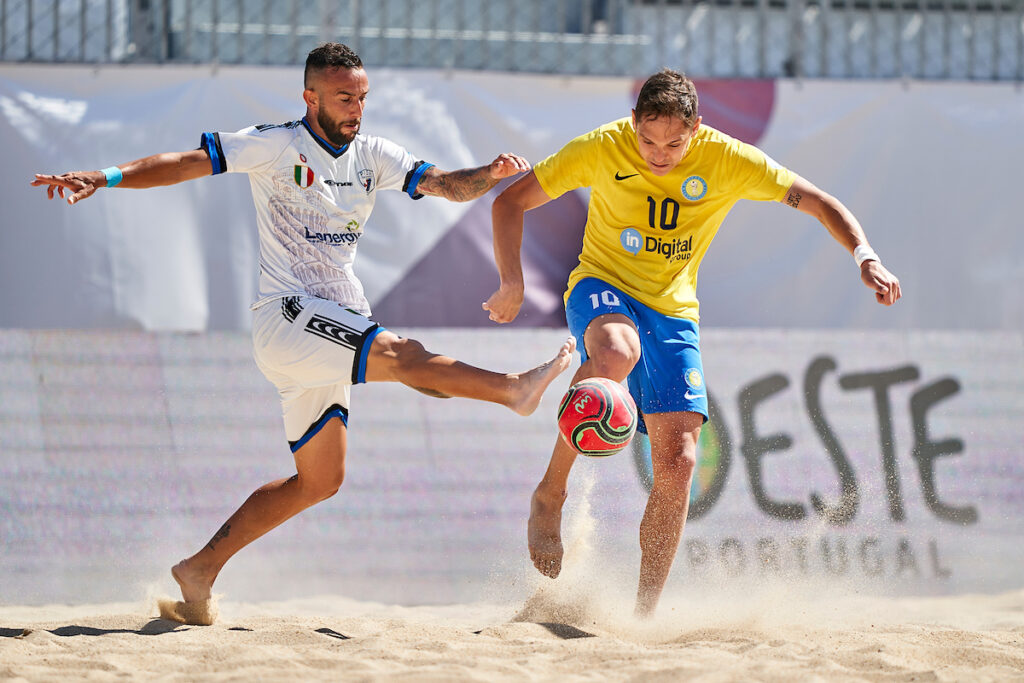 Falfala KQ BSC score nine in last eight win
For Falfala's quarter-final match, they faced the Euro Winners Challenge champions, Minots de Marseille. The Israeli side came out 9-2 winners, with Moreb scoring a hat-trick and Ott netted a brace as their team cruised to victory, proving much too strong for the French opposition.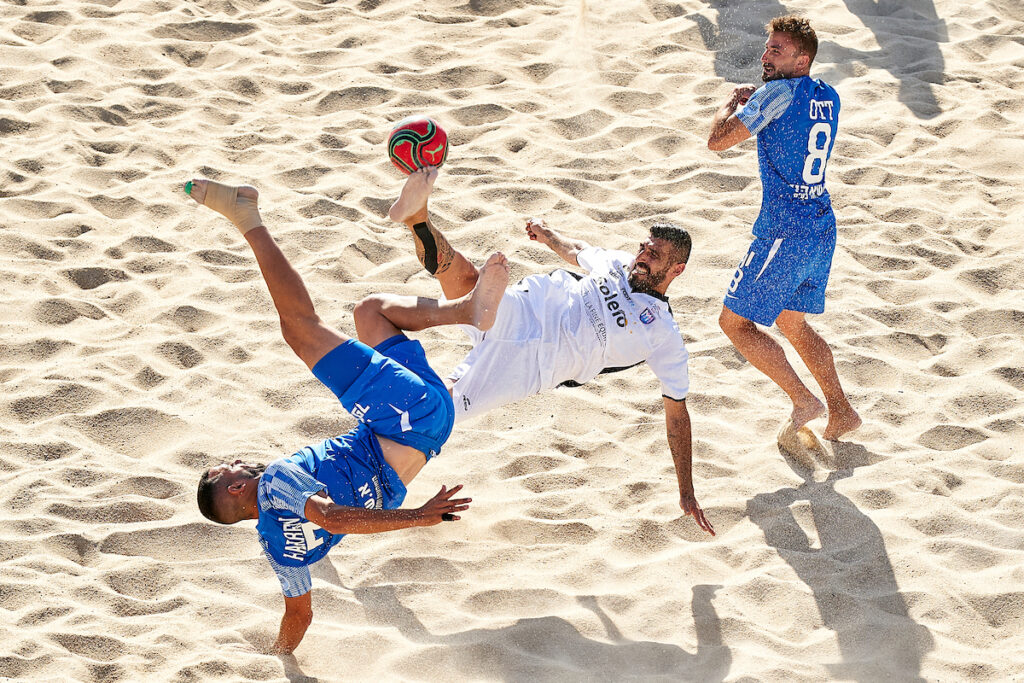 ACD O Sótão acquire the last spot
An all Portuguese match concluded the quarter-final stage, as
ACD O Sótão won 3-2 against last years finalists, SC Braga. It was an exciting fixture from start to finish as the local side scored courtesy of Duarte Vivo, Ardill and Chiky Ardil to advance.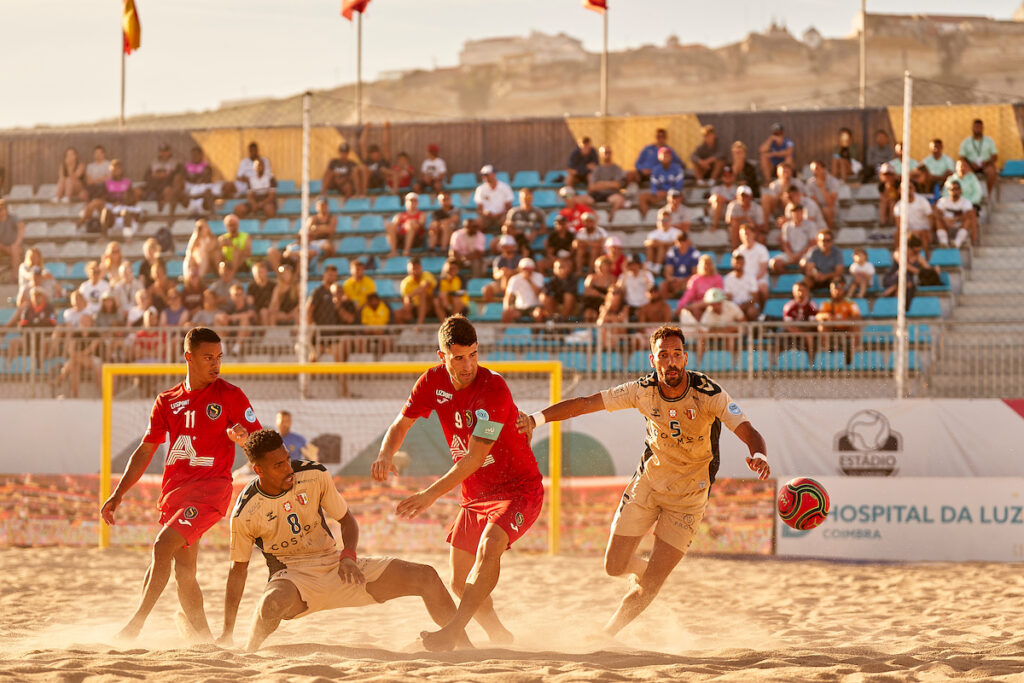 To find out more about the Euro Winners Cup 2023 make sure to visit beachsoccer.com
Results
Levante UD 3-4 Recreativo Huelva
Lenergy Pisa BS 4-3 CD Marbella
BSC VIT 4-4 Viareggio BS (BSC VIT win 4-3 on penalties)
ATLAS A.O. 9-5 Marseille BT
BSC Artur Music 3-3 ACD O Sótão (ACD O Sótão win 5-4 on penalties)
SC Braga 8-1 Varzim SC
Falfala KQ BSC 6-5 Real Münster
Quarter-finals
Recreativo Huelva 6-2 BSC VIT
Lenergy Pisa BS 3-1 ATLAS A.O.
Falfala KQ BSC 9-2 Minots de Marseille
SC Braga 2-3 ACD O Sótão
Semi-final fixtures
Lenergy Pisa BS vs ACD O Sótão
Recreativo Huelva vs Falfala KQ BSC