FC10 Ladies, Terrassa Bonaire, Higicontrol Melilla and Playas San Javier emerged victorious in the quarter-finals
---
Only four teams left in the quest for continental glory as the quarter-finals of the Euro Winners Cup have been played at the Estádio do Viveiro – Jordan dos Santos in Nazaré, Portugal. Three Spanish sides and one Polish team confirmed their presence in the next round of the competition. Higicontrol Melilla will face Playas San Javier, while Terrassa Bonaire and FC10 Ladies will discuss the other spot in the final.
WATCH ALL MATCHES LIVE ON BEACHSOCCERTV.COM – SIGN UP HERE!
FC10 Ladies go through
After having finished just outside the top-four last season, FC10 Ladies made it to the semi-finals after seeing of Pozoalbaense. The Polish team started off strong with goals from Okoniewska and Kczmarek.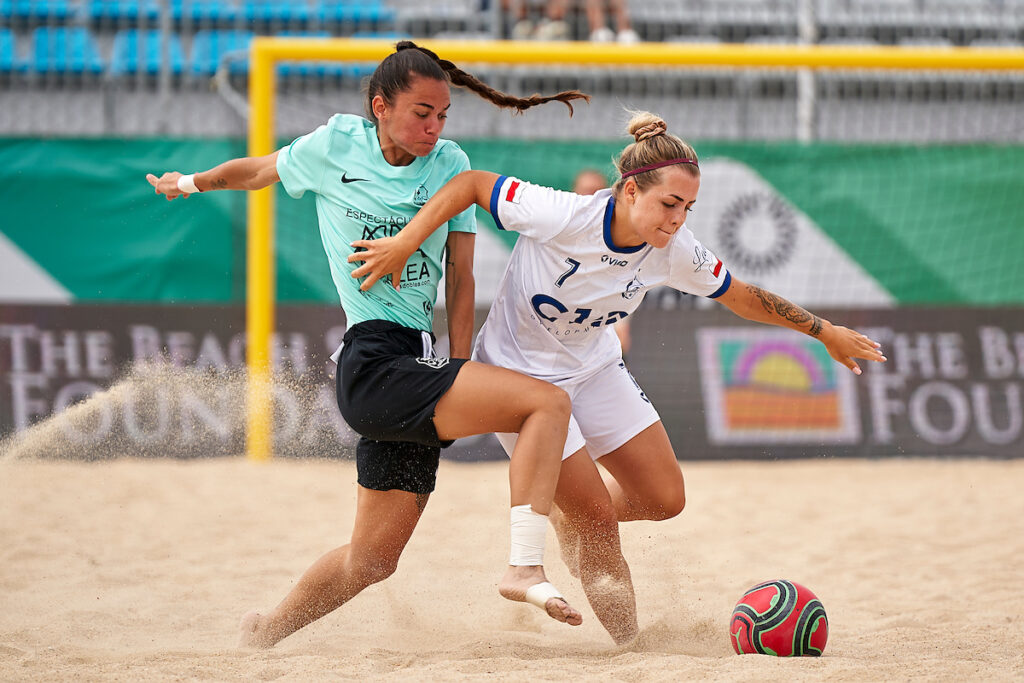 In the second period, Domi cut the distance bringing the Spanish team back to life, but Komisarczyk sealed the win for FC10 Ladies with less than two minutes to play as she put it 3-1 on the scoreboard.
Defending champions take the all-Spanish duel
Terrassa Bonaire cruised to the semi-finals with a resounding 7-1 win over Cáceres. Last season's champions went 3-1 up into the final period, scoring four times in the last twelve minutes to confirm their qualification.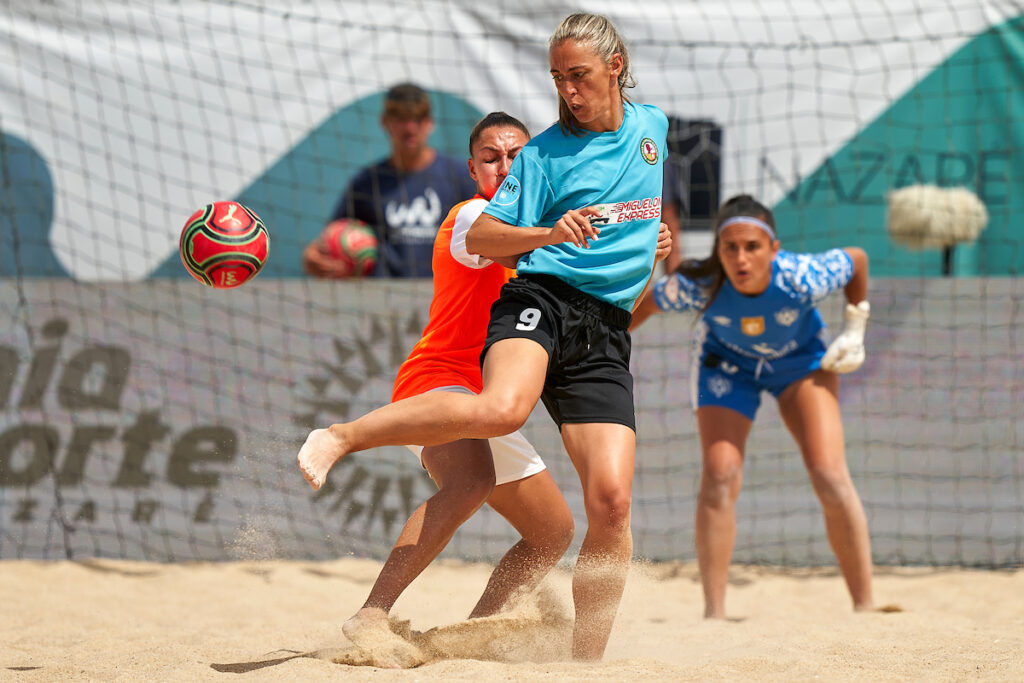 Manau and Rocío both netted a brace, with the other goals being scored by Sarah, Maria and Louise.
Rappiranhas unable to brake Higicontrol Melilla
The Spanish side continued their victorious campaign in the competition, this time defeating the Swiss 4-1, in a match that was pretty much solved in the first two periods.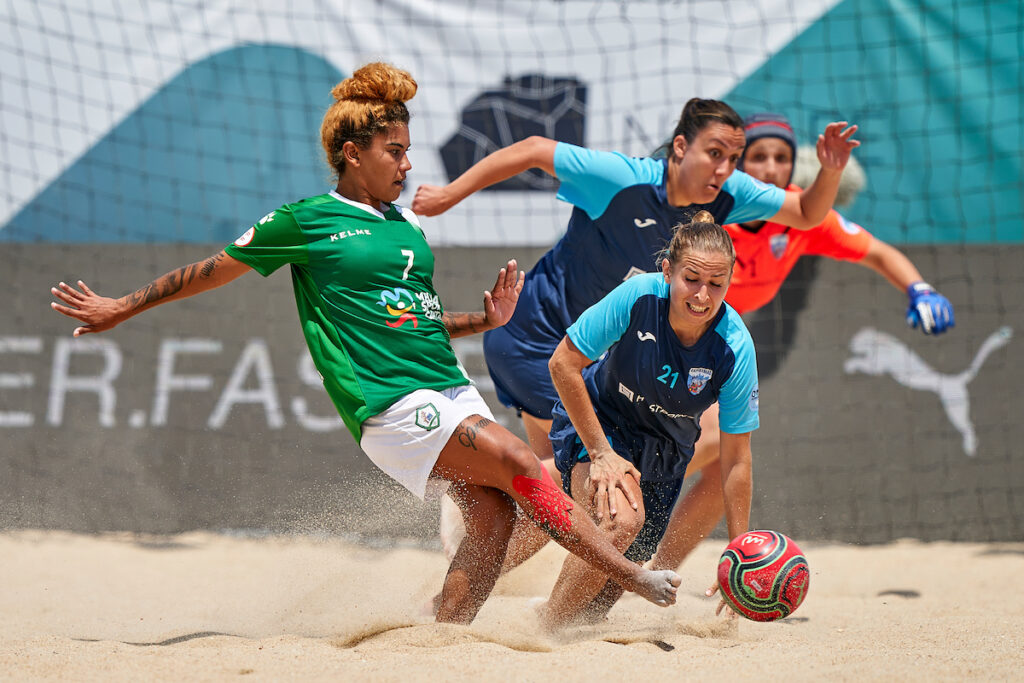 Molly Clark and Andrea Mirón gave Melilla the lead in the first period. In the second twelve minutes Adriele and Natalia Cuadrado extended the lead, and the Rappiranhas were only able to score in the third period through Laich, in what was only the second goal conceded by Higicontrol in the competition.
Wiard's poker puts Playas San Javier
Belgian Anaelle Wiard was under the spotlight against BS Zeeland as she found the back of the net four times. Wiard broke the deadlock in the second minute of the game, giving PSJ the lead that lasted until the start of the second period. Nozomi equalised but Wiard restore the lead for the Spanish in the following minute.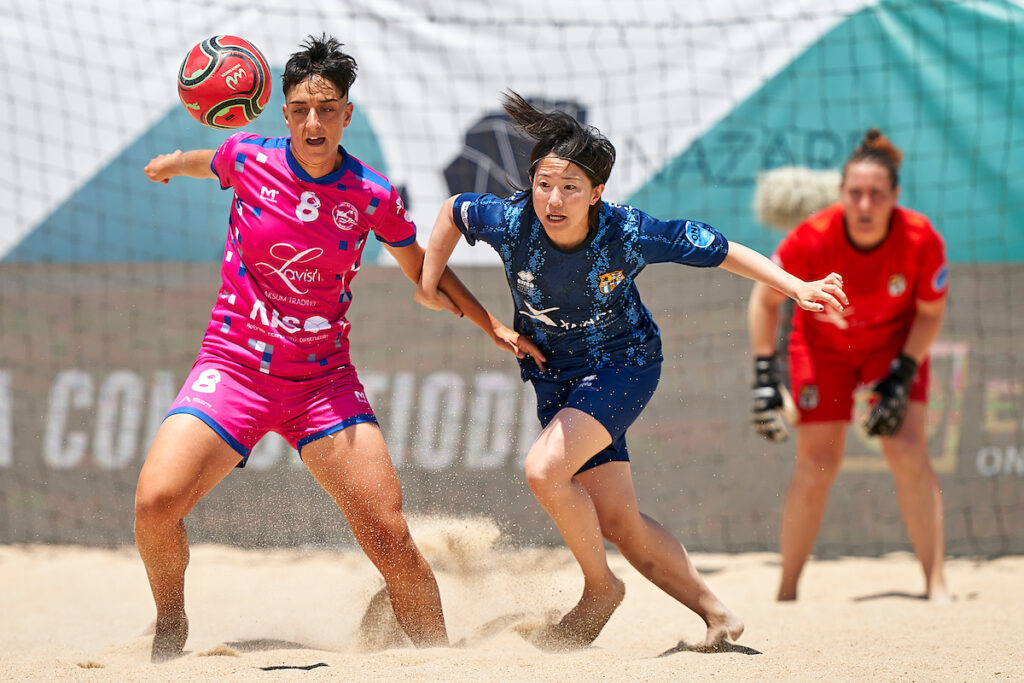 Wiard's third goal came before the third period, and eight seconds into the third period the Belgian concluded a poker, putting Playas San Javier in a comfortable position. Jona put one back for the Dutch, but Bivort confirmed Playas San Javier's 5-2 win.
WATCH ALL MATCHES LIVE ON BEACHSOCCERTV.COM – SIGN UP HERE!
Results
Quarter-finals – 16 June
FC10 Ladies 3-1 Pozoalbaense
Terrassa Bonaire BSC 7-1 CFP Cáceres F
Higicontrol Melilla 4-1 SC Rappiranhas
Playas de San Javier 5-2 BS Zeeland
Semi-finals – 17 Jun
Higicontrol Melilla vs Playas San Javier
Terrassa Bonaire vs FC10 Ladies