The two Spanish teams will dispute the trophy tomorrow.
---
Wiard's brace helps San Javier beat Higicontrol
Terrasa give no chance to Marseille
FC10 Ladies and CFP Cáceres will dispute the 5th place
The two semi-finals were very different, with Terrassa and San Javier clinching their places in the second ever all-Spanish final.
Merciless Terrassa
The first semi-final saw Marseille BT facing Terrassa Bonaire and while the first minutes were even, Chami's strike broke the deadlock and gave the Spanish a lead that they would not let go. Morera showed up on the second post to make it 2-0 with 4 minutes to play in the first period, and in the second twelve minutes their lead was extended through goalkeeper Adri who scored Terrassa's third with a shot from coast-to-coast. In the final minute of the game Manau sealed the deal and sent Terrassa Bonaire through to the final.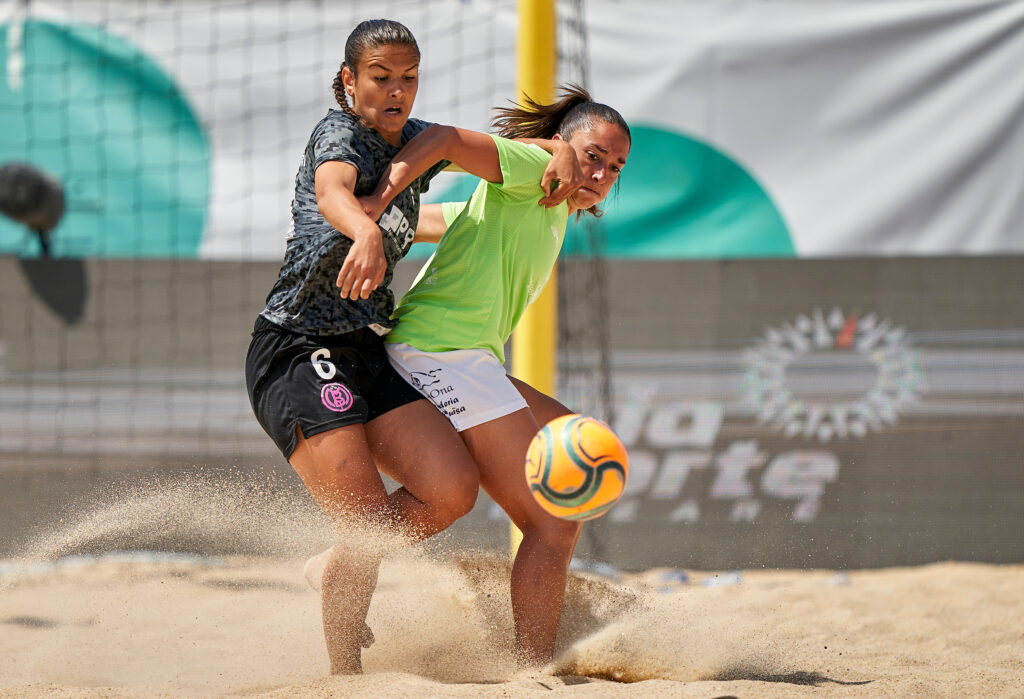 San Javier come back to go through
In the other semi-final it didn't take long for Higicontrol to score, as with only 30 seconds played Lorena found her way to the net. Playas San Javier equalised through Wiard but Nati put the team from Melilla back leading. In the second period Carol scored to take both teams leveled into the final period. And on the kick-off Wiard was served to shoot for her second goal and confirm Playas San Javier's spot in the final.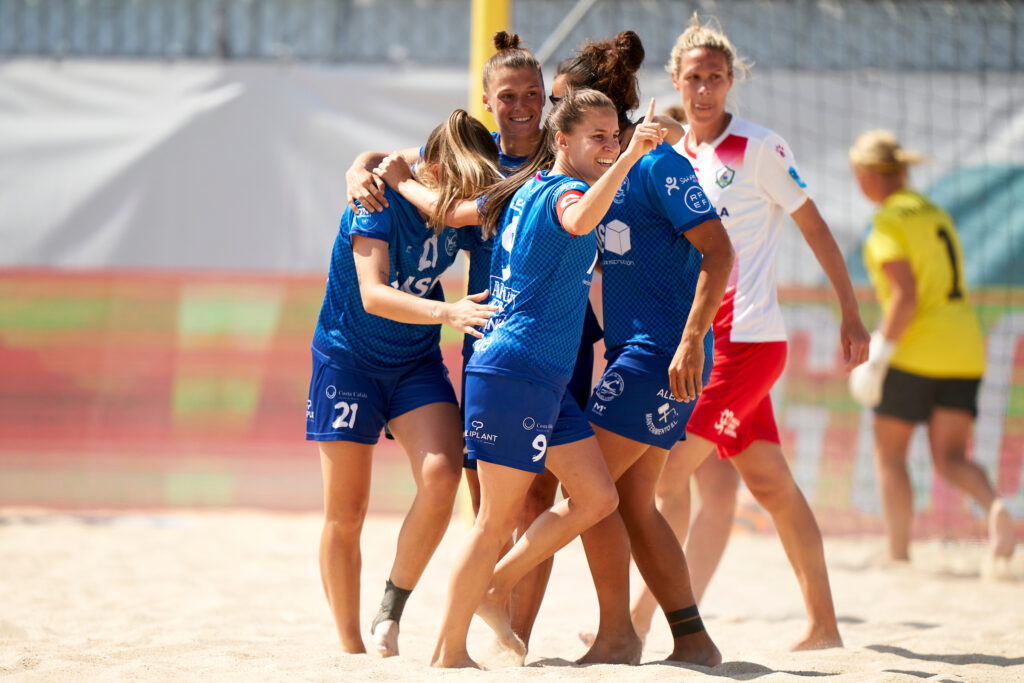 In the play-off to define 5th to 8th place AD Pastéis had the better start, taking the lead through Vecchione but FC10 Ladies reacted and turned the match around to win 4-1.
The Polish side will face CFP Cáceres on the final day after the Spanish team came back from three goals down to beat SC Rappiranhas.
Kylävainion Päällikot have earned the right to dispute the 9th place after winning 5-4 against Recreativo Huelva. They will play against Newteam Brussels who beat local team ACD O Sótão.
Beach Soccer Zeeland and Gibraltar Wave were the first teams to step on the sand to define places 13th to 16th and the Dutch won 5-0 with a brace from Nidia.
Watch all of the action live on Recast.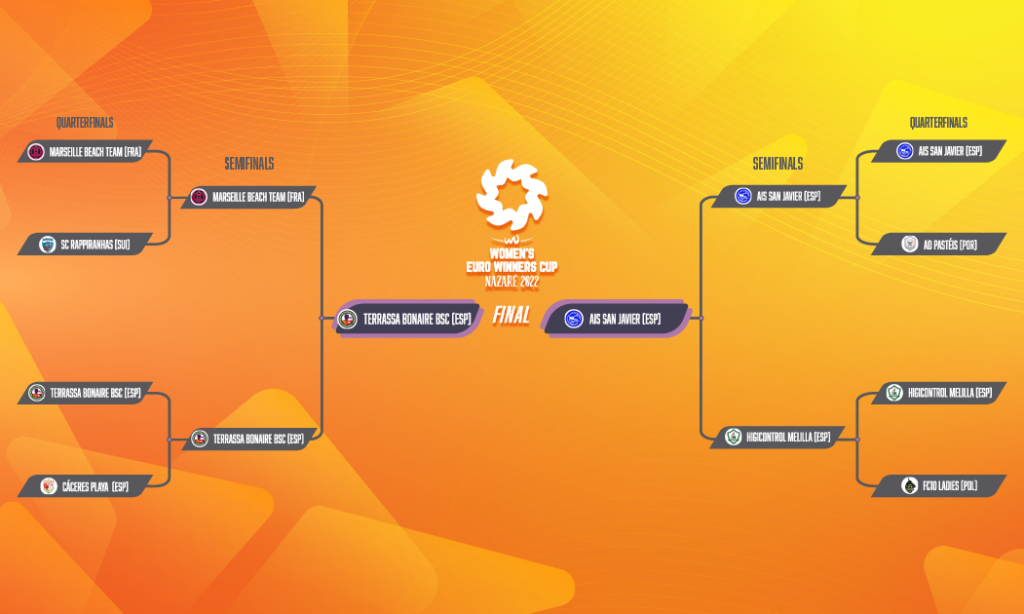 Results
Semi-finals
Marseille BT 0-4 Terrassa Bonaire
AIS Playas San Javier 3-2 Higicontrol Melilla
Play-off
5th-8th place
AD Pastéis 1-4 FC10 Ladies
SC Rappiranhas 3-4 CFP Cáceres
9th-12th
Kylävainion Päällikot 5-4 Recreativo de Huelva
ACD O Sótão 3-4 Newteam Brussels
13th-16th
Beach Soccer Zeeland 5-0 Gibraltar Wave
Bavaria Beach Bazis 3-0 CSO Amneville BS