The Swiss are the 2022 EBSL champions after defeating Portugal in Sunday's final in Cagliari
---
– Switzerland win first EBSL title since 2012
– Ott (SUI) named MVP as Leo Martins (POR) finishes Top Scorer
– Host take third after beating Spain
Switzerland have won the 2022 Euro beach Soccer League Superfinal in Cagliari! It is the first time that Angelo Schirinzi's men have won the European crown since 2012, and only the second time in the competition's 25-year history.
Noel Ott, winner of the adidas Golden Ball at the 2021 FIFA Beach Soccer World Cup, took the MVP trophy, while Portugal's Leo Martins (with 13 goals) and Elinton Andrade were named Top Scorer and Best Goalkeeper.
In the playoffs, the Azzurri hosts defeated Spain in a passionate encounter to claim third, as Ukraine took fifth by beating Azerbaijan and Poland overran France for seventh.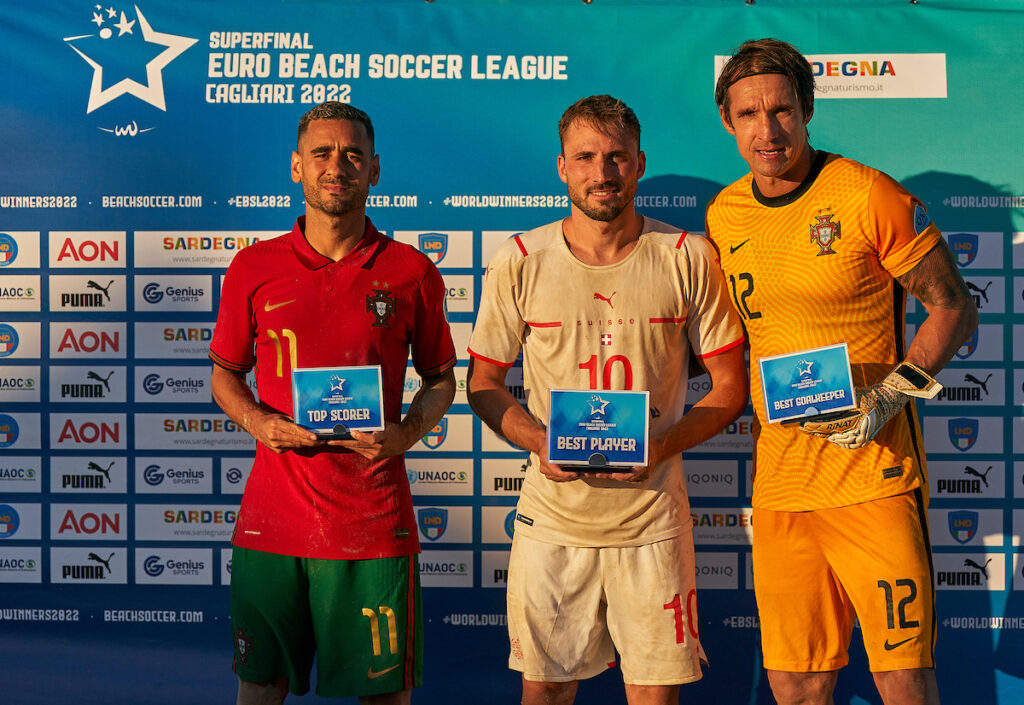 Watch all of the games at the EBSL Superfinal in Cagliari on Recast.
The Final
Switzerland had a habit of falling to Portugal ahead of the final of the 2022 Euro Beach Soccer League, and they had already lost to the defending champions in the group stage in Nazaré. However, they were quicker off the mark on Sunday when Hodel turned in a brilliant team gaol to opening the scoring.
Stankovic buried a second, but Bê Martins rifled in from close range just before the break to make it 2-1. Andre Lourenço drilled in an equaliser straight from kick off but then a quickfire Ott double – the second one a carbon copy of the Goal of the Year scored by Spain's Edu Suarez in 2018 – re-established the Swiss lead.
Bê Martins hit a second, but Hodel was there once more to make it 5-3 before the second whistle sounded.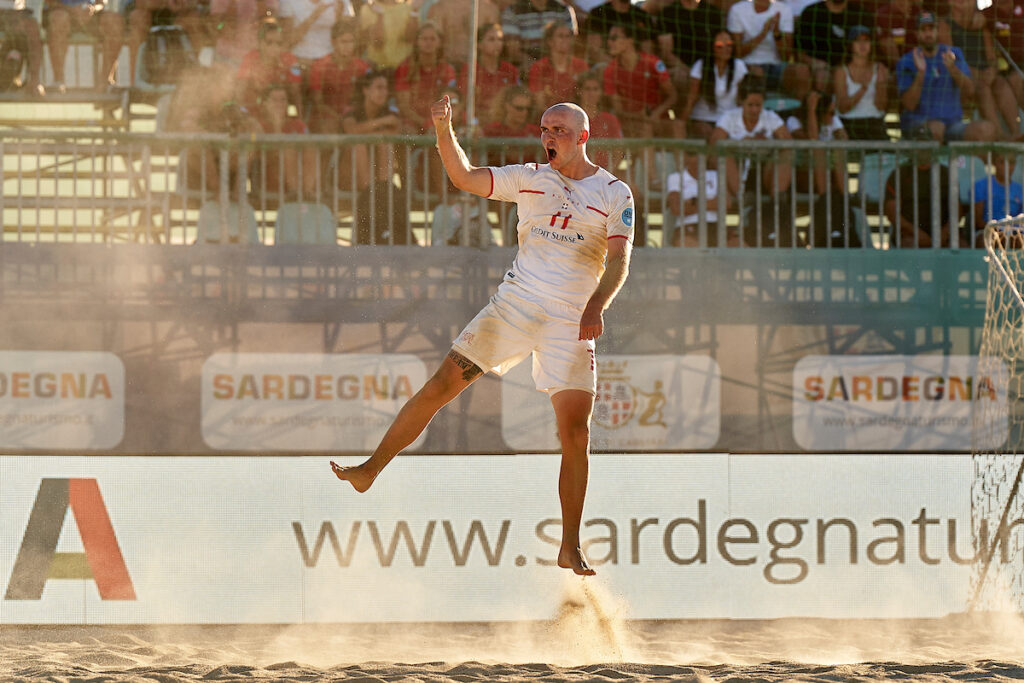 In the final third, Portugal were all over their Swiss rivals, as Pinhal and Leo Martins, his 13th of the campaign, slashed the difference to 5-5.
But cometh the hour, cometh the man, and that man was Stankovic –six-time Top Scorer at the EBSL – to snatch the victory in the final minute, gifting Switzerland their first European title since 2012.
Hosts take third in playoffs
Italy took on their old Mediterranean rivals Spain in the battle for third, and the ever prolific Chiky opening the scoring midway through the first period. A brilliant brace of free-kicks from Bertacca turned the match around in a matter of minutes.
Dona managed to equalise in the second period, but in the final 12 minutes, Josep Jr was released down the left wing to chip in the winner, taking the match 3-2, and earn a third-place finish for the Azzurri for consecutive years.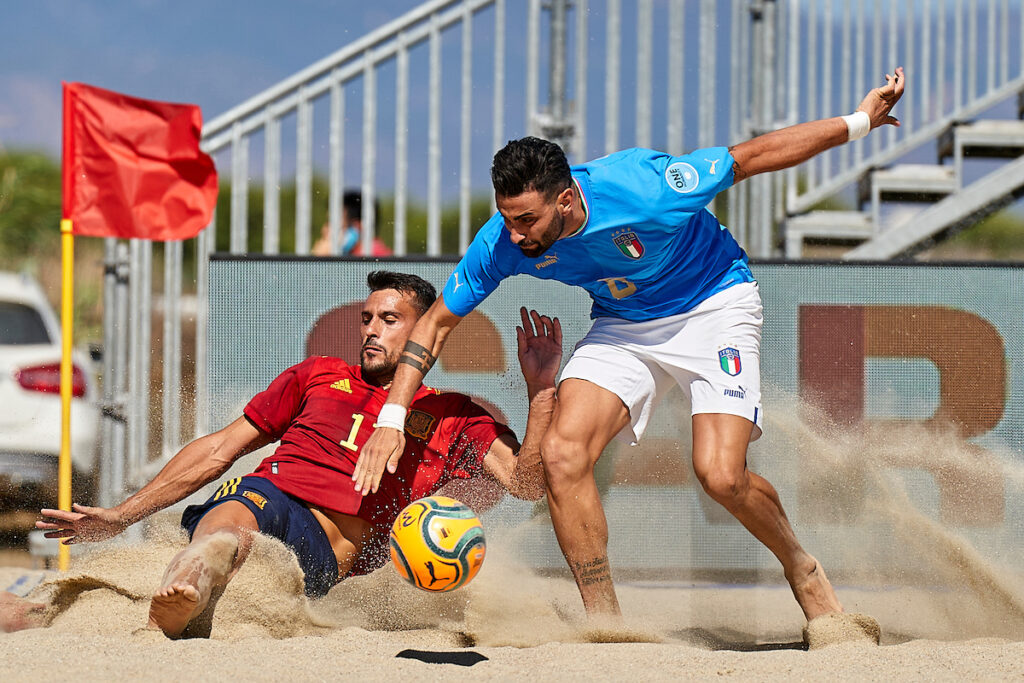 Ukraine beat Azerbaijan to fifth place, beating the men from the Land of Fire by six goals to two, and Poland put seven past France to claim seventh place.
RESULTS – 11/09
France 1-7 Poland
Ukraine 6-2 Azerbaijan
Italy 3-2 Spain
Portugal 5-6 Switzerland
INDIVIDUAL AWARDS
MVP: Noel Ott (SUI)
Top Scorer: Leo Martins (POR) – 13 goals
Best Goalkeeper: Elinton Andrade (POR)
For full details on the 2022 Euro Beach Soccer League Superfinal in Cagliari, head to beachsoccer.com.