La Roja defeated Italy by two goals to nil in the final on Sunday
---
– Spain claim first EBSL title
– Manau and Laura win MVP and Best Goalkeeper awards
– Portugal finish ¡ EBSL 2022 in third
Spain have won the second edition of the Women's Euro Beach Soccer League, beating Italy in the final held in Cagliari on Sunday.
Spaniards Manau and Laura were named as MVP and Best Goalkeeper, while Italy's Maria Vecchione took home the Top Scorer trophy with 10 goals.
In the playoffs, Portugal took third by beating Ukraine by three goals to nil.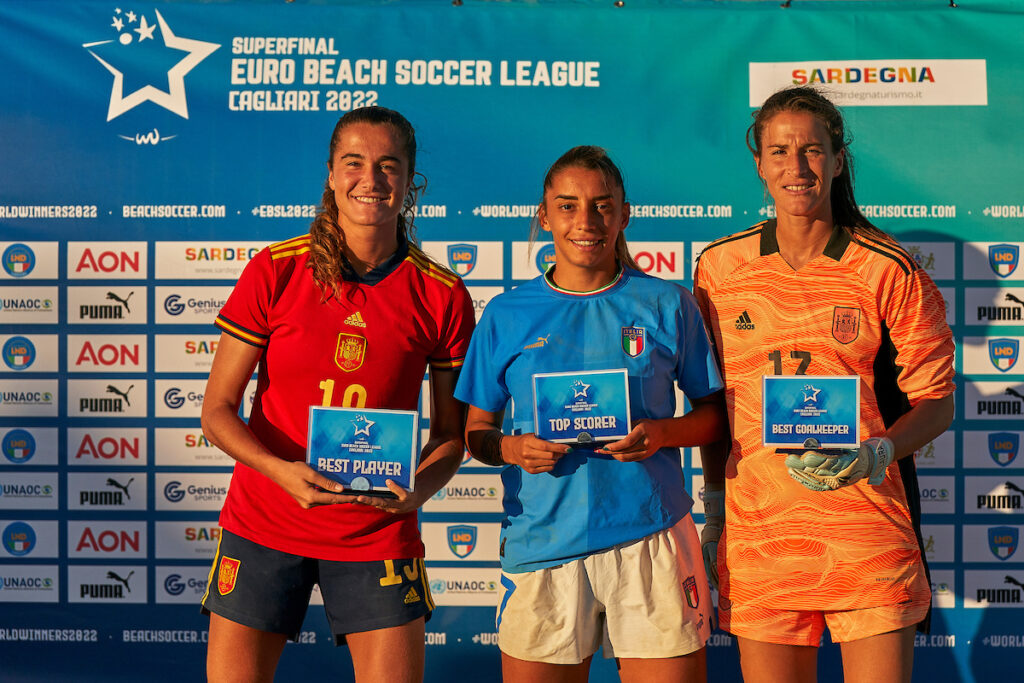 Watch all of the games at the Women's EBSL Superfinal in Cagliari on Recast.
The Final
On one side, Italy in their debut edition in front of their own fans, on the other side Spain, in their first final after having to settle for third place last year. Both teams with their eyes on the 2022 Euro Beach Soccer League trophy.
Spain took the lead with a corner taken directly from the training ground scored by Carol with a powerful shot against which Ruotolo didn't stand a chance. Italy were close to equalising as the first period was ending with Vecchione hitting the crossbar.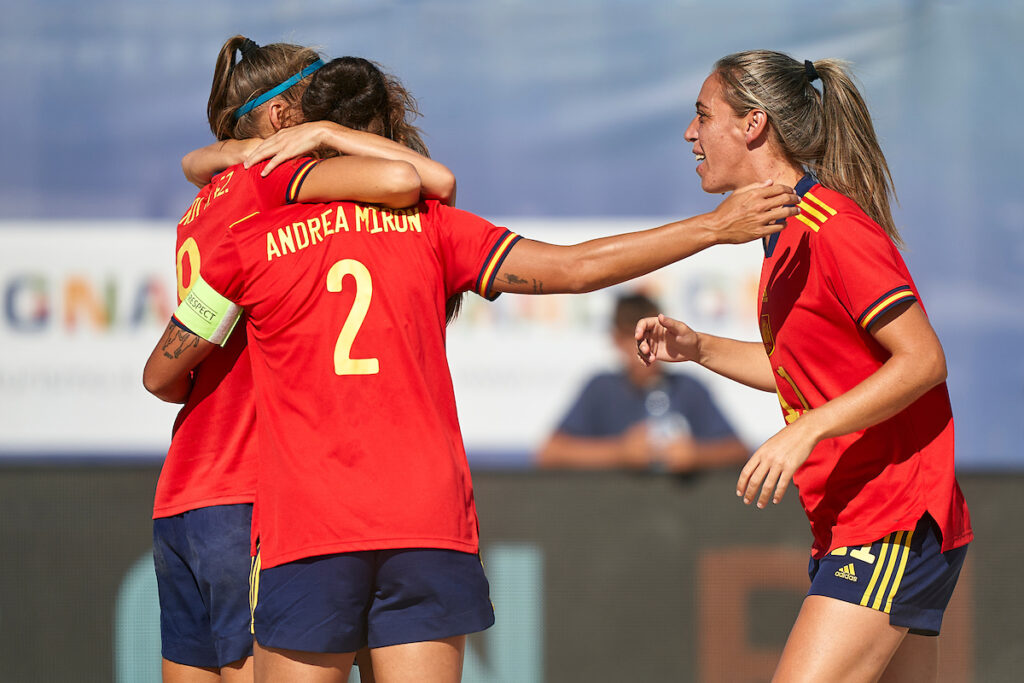 The match went right to the death and was decided in the final 12 minutes, as in the second period both teams were unable to find the opponent's net.
With very few spaces to create chances at both ends of the pitch, Italy tried as hard as they could to level the scoreboard with the better chances going to Ianella and Saggion while Ruotolo was stopping Spain's attempts from distance. But with four minutes to go, Carol capitalised on a mistake by Ianella and shot past Ruotolo to double the lead.
This double from the 2019 Best Player was all that separated the sides when the final whistle went, as Spain celebrated being crowned the 2022 EBSL champions!
Portugal take third after win in playoffs
Portugal put in yet another strong performance under the watchful eye of legends Madjer and coach Alan, who both retired from the Portugal men's national team a number of years ago.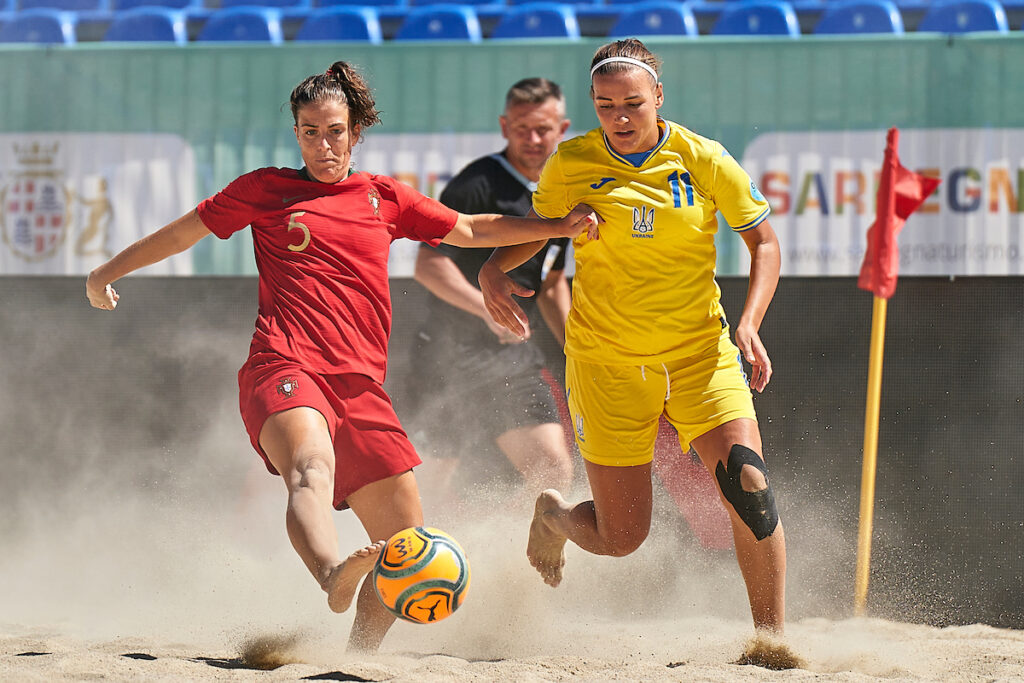 They took the lead deep into the second period, when Kostiuk netted an own goal, then goals from Carolina and Erica wrapped up the points in what turned out to be a simple win.
The Portuguese improve on last year's finish of fifth, clinching a podium finish in a very respectful third place.
RESULTS – 11/09
Portugal 3-0 Ukraine
Italy 0-2 Spain
INDIVIDUAL AWARDS
MVP: Adriana Manau (ESP)
Top Scorer: Maria Vecchione (ITA) – 10 goals
Best Goalkeeper: Laura (ESP)
For full details on the 2022 Euro Beach Soccer League Superfinal in Cagliari, head to beachsoccer.com.