USA and England to play for third place
---
The Mundialito Andalucía 2023 title will be contended by hosts Spain and neighbours Portugal, as both teams won on Matchday 2.
WATCH ALL MATCHES LIVE ON BEACHSOCCERTV.COM – SIGN UP HERE!
Lionesses take Portugal to penalties
Portugal had the better start as goalkeeper Jamila Marreiros struck the top corner of Scadding's goal to score the opener, but two minutes later England equalised with a bicycle kick from Molly Clark. The reaction from the Portuguese was immediate and 11 seconds later, Joana Flores restored the lead.
With less than two minutes for the first break, both Jamila Marreiros and Molly Clark scored their second goal, setting the scoreboard to 3-2 at the end of the first period.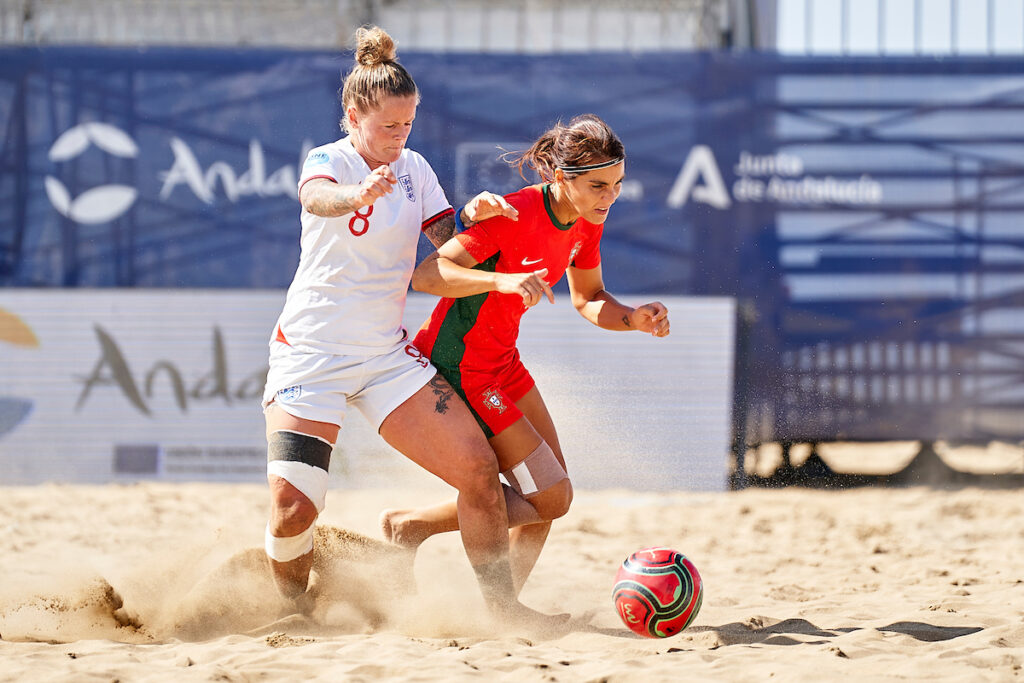 The result remained unchanged in the second period, and with five minutes left on the clock, Alicia Povey equalised the game, arriving first to the rebound of a save by Marreiros, sending the match to extra time.
Without any goals in the extra three minutes, the game was decided in the penalty shootout, where Portugal won 4-2 with Marreiros saving one of England's shots.
La Roja delights home crowd
The hosts opened the score four minutes into the game through Cris, who would also catch Lowder out of position to double the lead four minutes later.
The Americans cut the distance three seconds later with an unsavable shot by Leslie, sending the game 2-1 into the second period.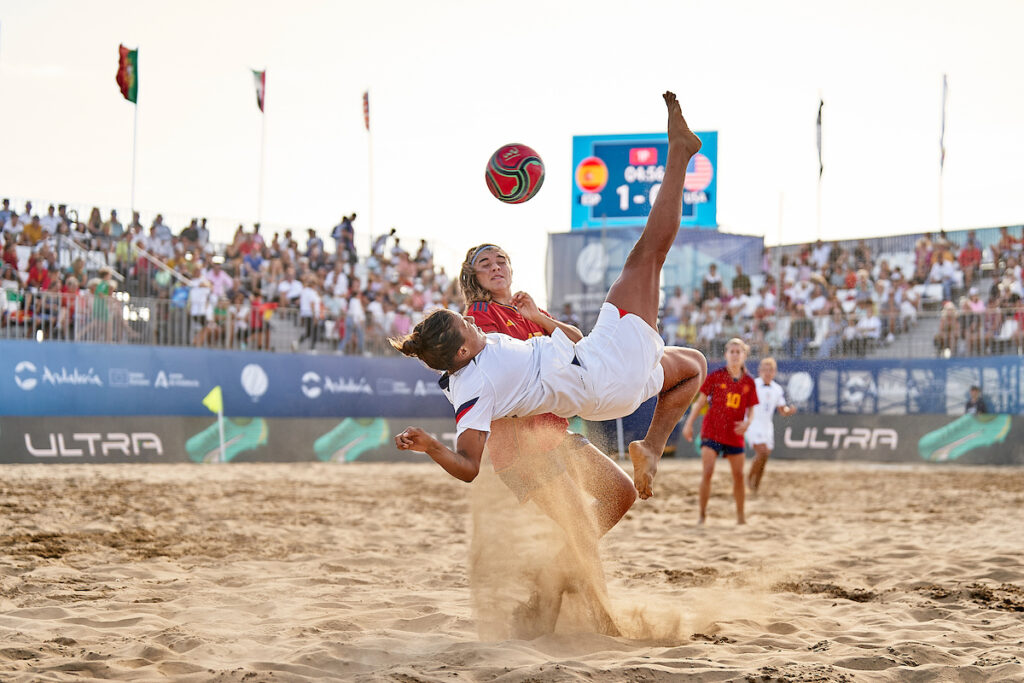 Spain would return to the two-goal lead through Natalia who found the back of the net with an overhead kick midway through the second period.
The difference between both teams would reach the four goals in third period as Spain found the back of the net again through Lorena and Manau, before Leslie scored her second to set the final score in 5-2.
WATCH ALL MATCHES LIVE ON BEACHSOCCERTV.COM – SIGN UP HERE!
Results
USA 1-6 Portugal
England 2-4 Spain
Portugal (4)3-3(2) England
Spain 5-2 USA
Fixtures
Sunday 15 October
USA vs England
Spain vs Portugal