UAE triumph on penalties in Ayamonte
---
The opening day of men's Mundialito 2023 – Andalucía got underway, as teams competed to capture points in the first fixtures of the tournament…
WATCH ALL MATCHES LIVE ON BEACHSOCCERTV.COM – SIGN UP HERE!
Brilliance from Brazil
Brazil win 15-4 against Mexico.
Brazil took on Mexico to get the men's competition started, with both nations looking to get off on the right foot.
The opening period of the match was close ending goalless, until Mexico broke the deadlock with 30 seconds to play in the period as Acevedo flicked the ball home from close range.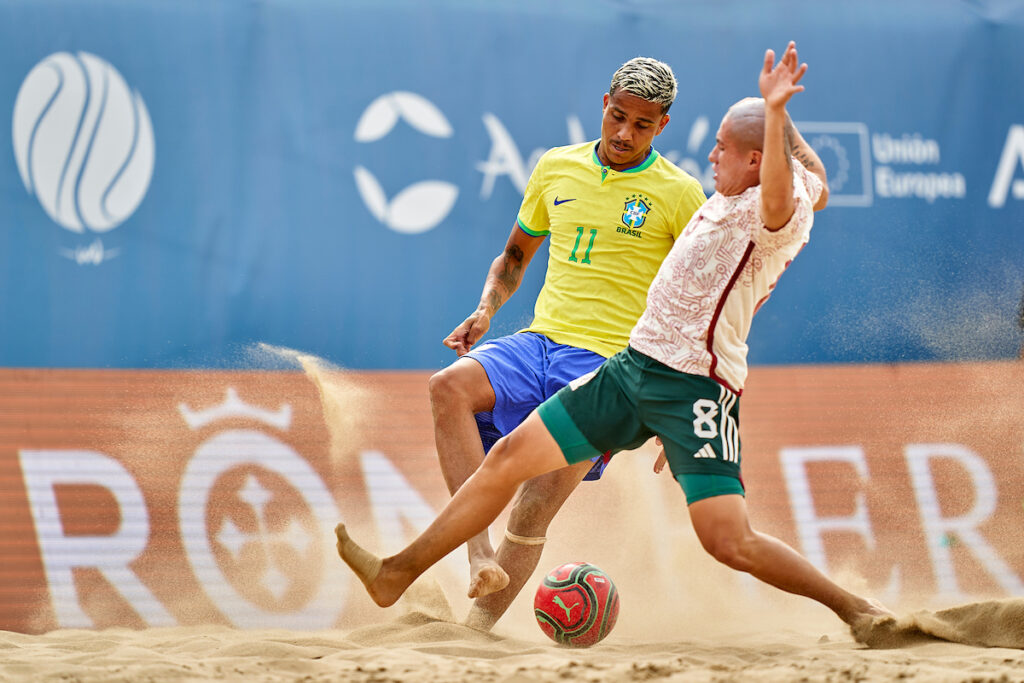 The Brazilians were relentless in front of goal in the second phase of play, finding the back of the net six times with Zé Lucas completing a hat-trick in the process. Castillo and Macias scored Mexico's second and third goals of the match, but they trailed by three goals with one period to play.
Jordan got the scoring started in the third period, securing his brace and Brazil's seventh goal of the match. Eight successive strikes followed for the Brazilian team as Jordan and Mauricinho also bagged their hat-tricks, as Portilla found the Mexico's fourth of the encounter with a late consolation goal.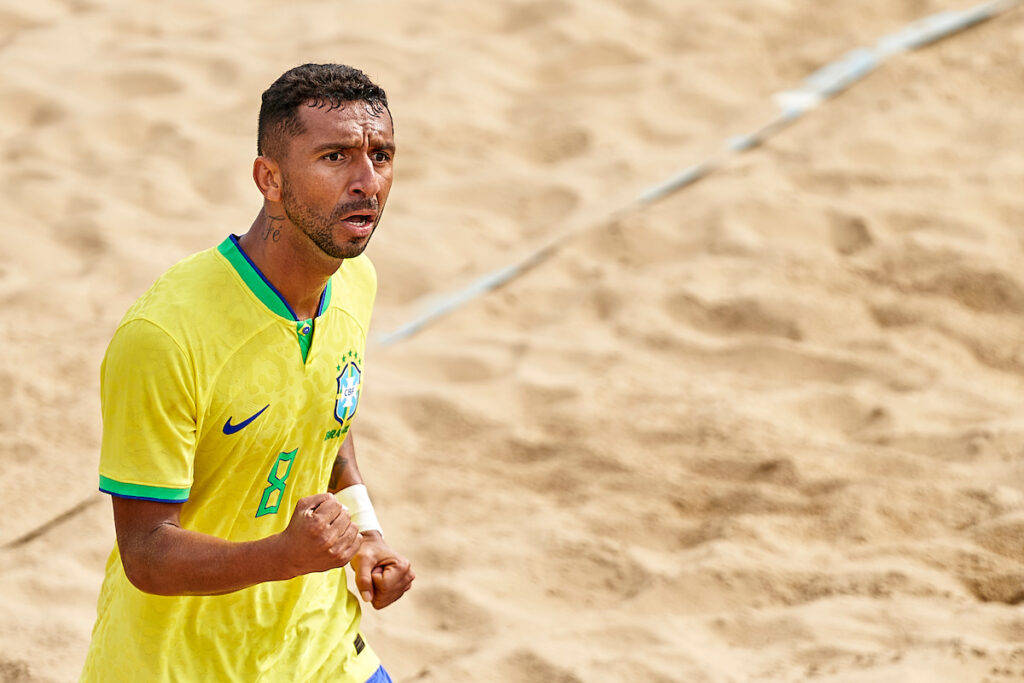 An astounding 15-4 victory for Brazil to get their Mundialito 2023 – Andalucia journey underway with three big points.
Unbelievable turnaround from UAE
UAE beat Spain 4-3 on penalties after a 4-4 draw in the match.
The second men's fixture saw UAE face host nation, Spain as supporters cheered on the Spanish side in Isla Canela, Ayamonte.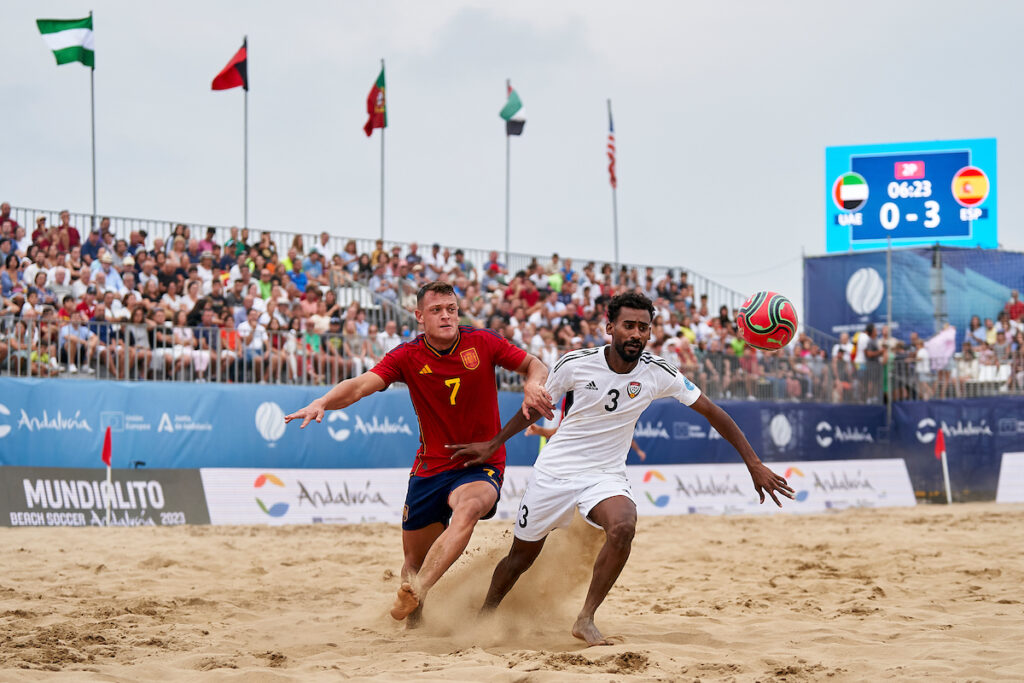 The Spaniards were the team to make the breakthrough in the fixture, as Joselito turned the ball in at the back post following a cross from Arias, as Batis doubled Spain's advantage just over a minute later. Kuman netted their third 17 seconds from time in the first period, taking a 3-0 lead into the first interval.
Trailing by three goals in the match, the UAE needed someone to step up and Abbass was the player to do just that. His first goal came from a penalty and he secured his brace moments after, slamming home a bicycle kick to bring the United Arab Emirates within one goal of their opponents with one period to play.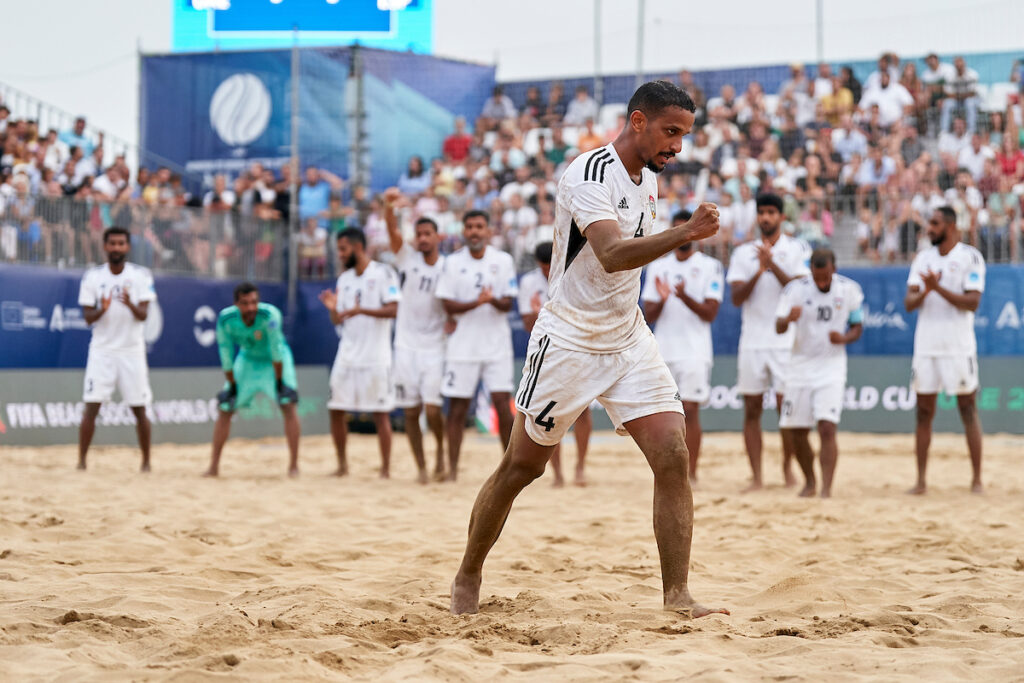 Ali brought the match back on level terms 40 seconds into the third period, before Dona restored Spain's advantage with a strike from distance. However, with little time left in the match, Waleed Beshr scored the all-important equaliser to take the match to extra-time.
With both teams unable to find a goal in the additional three minute period, the match was to be decided on penalties. Ahmed Beshr scored the winning penalty for the UAE as his nation completed a great comeback to secure one point.
To find out more about the Men's Mundialito Beach Soccer 2023 – Andalucía, make sure to visit beachsoccer.com!
WATCH ALL MATCHES LIVE ON BEACHSOCCERTV.COM – SIGN UP HERE!
Results
Brazil 15-4 Mexico
UAE 4-4 Spain (UAE win 4-3 on penalties)
Fixtures – 14th October 2023
Brazil vs UAE
Spain vs Mexico