Spain win their first match in the competition against Mexico
---
The second day of the Men's Mundialito 2023 – Andalucía took place in Isla Canela, Ayamonte as Brazil and UAE attempted to continue their winning form, whilst Mexico and Spain looked to attain their first points of the competition…
WATCH ALL MATCHES LIVE ON BEACHSOCCERTV.COM – SIGN UP HERE!
Brazil bolster title chances
Brazil win 7-3 against UAE.
After both winning their opening fixtures in the competition, Brazil and UAE took to the Spanish sands looking to add to their points tallies.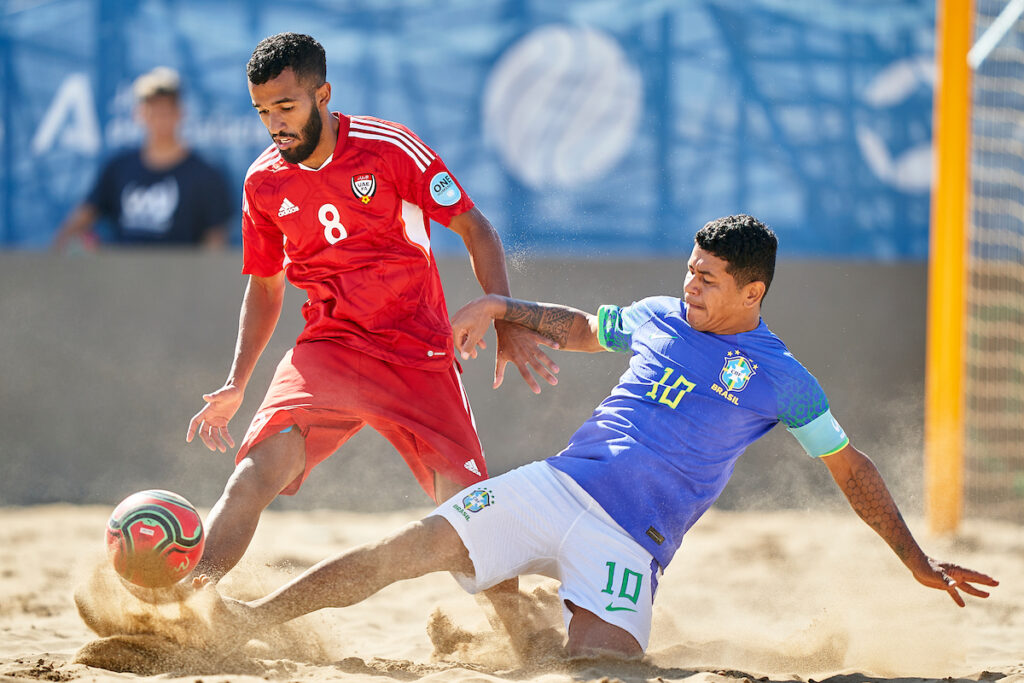 It was an emphatic start to the for UAE, with Abbass scoring from kick-off with three seconds of the match played. However, the Brazilians demonstrated resilience as Rodrigo scored a brace inside a minute which included a beautiful bicycle kick. Opening day hat-trick scorer, Mauricinho netted Brazil's third of the match with a tidy finish as his nation led the fixture 3-1 after 12 minutes had been played.
UAE goalkeeper, Humaid blasted his team back into the match at the start of the second period as his volley from distance found the corner of the net. Neither side found the target for the remainder of the period as only one goal separated the nations, setting up an exciting final period.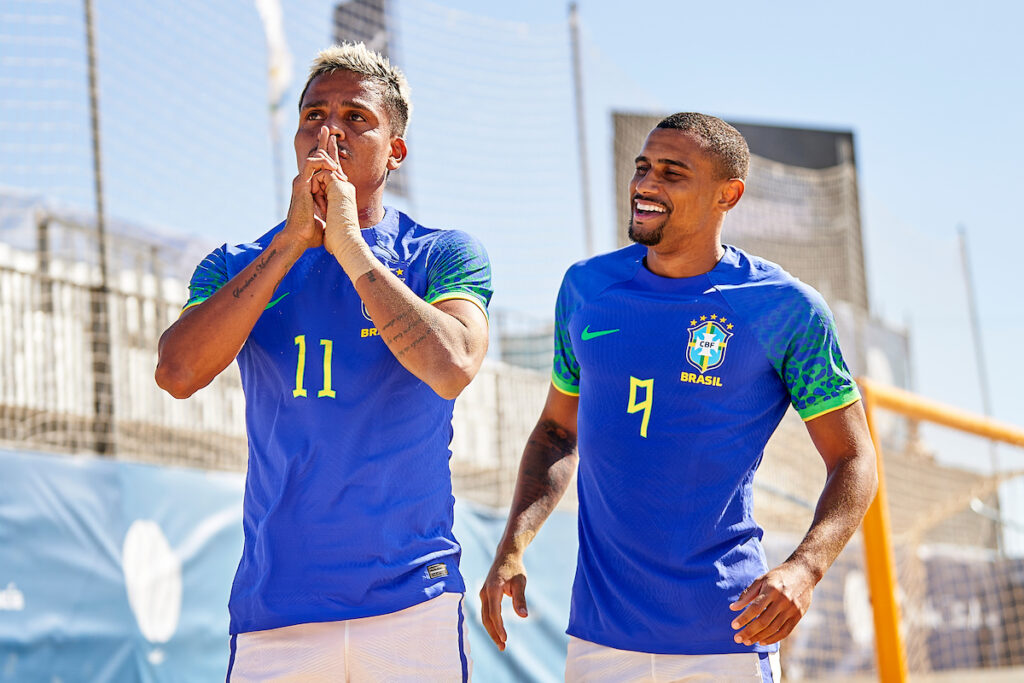 Edson Hulk increased Brazil's advantage to two with less than four minutes played in the final phase of play, shifting the ball past Bahri into the bottom corner, before Mauricinho's effort found its way in off the head of the UAE goalkeeper. Benjamin Jr.'s fierce free-kick made the score 6-2, as Haitham scored UAE's third and Catarino's strike was Brazil's seventh and the icing on cake.
The victory signifies two wins from two for the Brazilian side, with six points on the board.
Points on the board for the Spaniards
Spain defeat Mexico 7-3.
Both Spain and Mexico suffered defeat in their first matches of the Mundialito 2023 – Andalucía, as only one of the nations would get of the mark on matchday two.
It took the Mexicans just five seconds to make the breakthrough in the fixture, as Castillo struck. Despite the Mexican team scoring the opener, David brought the nations back on level terms, smashing the ball into the bottom-left corner to leave the scores level at 1-1 after one period.
Oliver widened the gap in the scoreline between the teams at the start of the second period, swiftly picking out the bottom-right corner of the net, and Kuman made things even better for the Spaniards as he converted from a penalty. Mexico also scored in the second phase of play as Castillo's bullet of a strike secured his brace.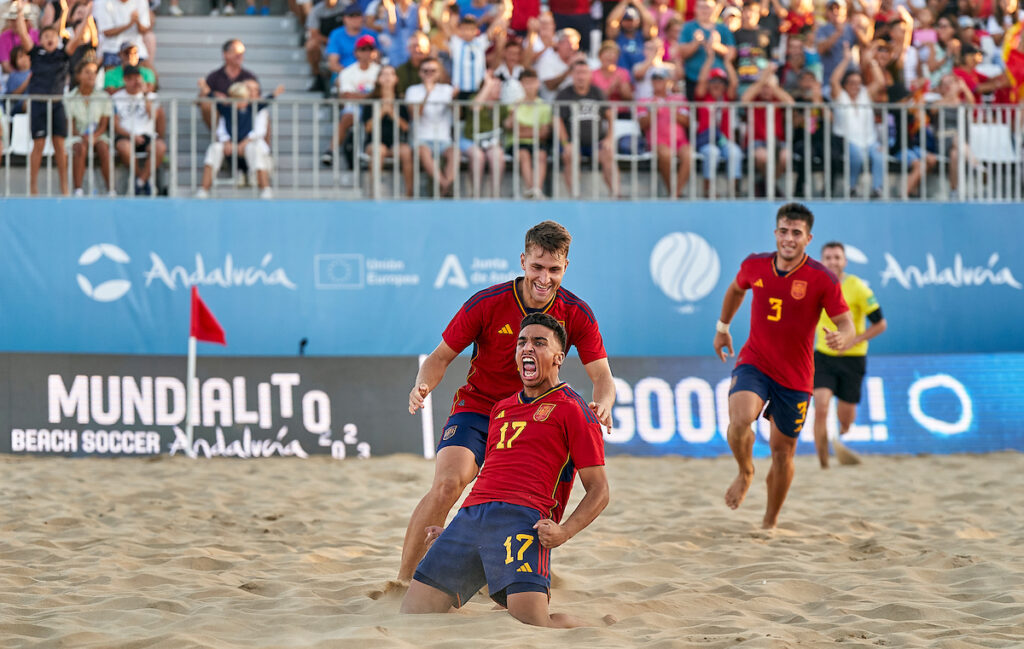 Batis put Spain 4-2 up inside the first minute of the final period, with Castillo completing his hat-trick for Mexico minutes after. The Spanish side ran away with the match in the final seven minutes of the encounter as Kuman, Batis and Joselito hit the target, securing three points.
To find out more about the Men's Mundialito Beach Soccer 2023 – Andalucía, make sure to visit beachsoccer.com!
WATCH ALL MATCHES LIVE ON BEACHSOCCERTV.COM – SIGN UP HERE!
Results
Brazil 7-3 UAE
Spain 7-3 Mexico
Fixtures – 15th October 2023
UAE vs Mexico
Spain vs Brazil