La Roja won the Iberian duel to finish off a perfect campaign
---
Once again, Spain have reigned on home soil. Cristian Mendez's team, who had lifted the cup last year in Gran Canaria, have retained the Mundialito title, this time in the beach of Isla Canela in Ayamonte. Andrea Alcaide won the Most Valuable Player award, while Laura Gallego was the best goalkeeper and Lauren Leslie was the tournament's top scorer with 4 goals.
WATCH ALL MATCHES LIVE ON BEACHSOCCERTV.COM – SIGN UP HERE!
Tight Iberian derby goes Spain's way
A packed stadium with an atmosphere matching the importance of the game greeted Spain and Portugal for the decisive game of the Mundialito Andalucía 2023.
The first period was fought in hard fashion with both teams looking to break the deadlock but the match went goalless into the second period.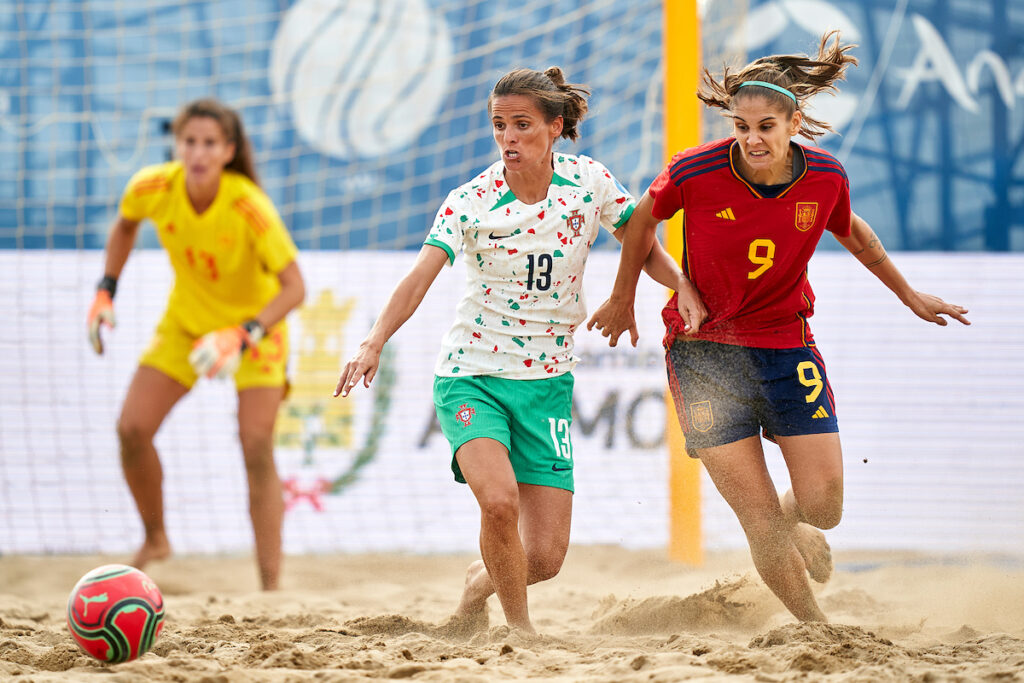 It was then when Jessi made the best out of a duel between Cris and Jamila Marreiros to shoot it into the back of the net much to the happiness of the home fans and sending La Roja leading into the third period.
But the Portuguese had a happier return to the sand, as Alcaide deflected a shot by Flores into her own net, equalising the match. But on the fifth minute, Laura Gallego fired a low shot from her half, the ball deflected and betrayed Marreiros, restoring Spain's lead and confirming the Mundialito Andalucía 2023 title for the hosts.
USA take third place
In the other game of the day, the USA beat England 4-2 with goals from Leslie (2), Adler and and own goal by Kempson, while Evans and Martin scored for the Lionesses.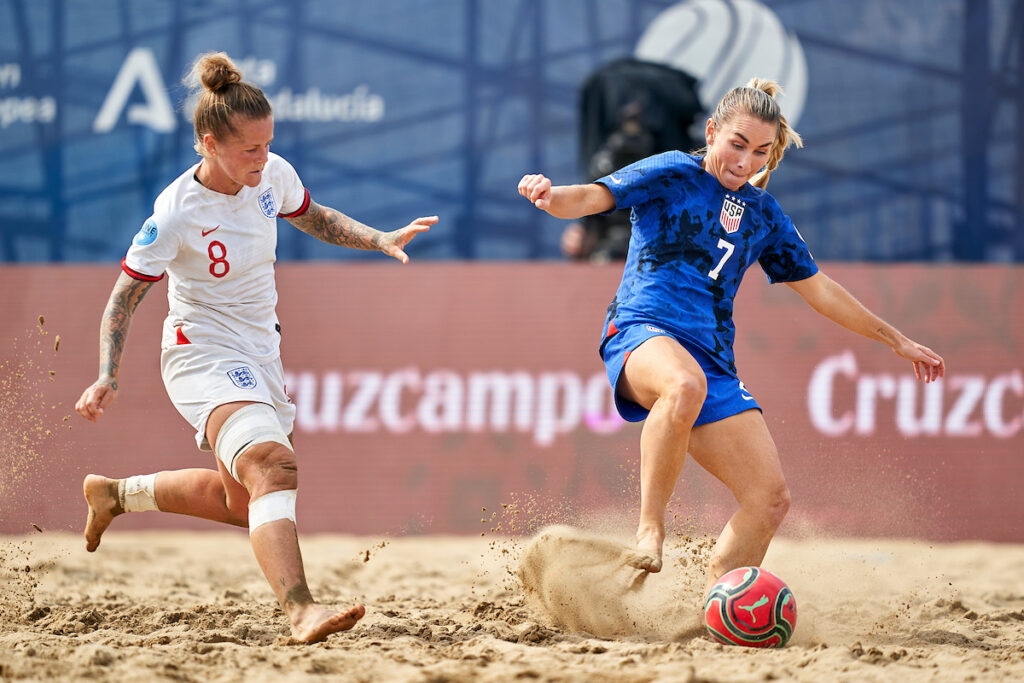 WATCH ALL MATCHES LIVE ON BEACHSOCCERTV.COM – SIGN UP HERE!
Results
USA 1-6 Portugal
England 2-4 Spain
Portugal (4)3-3(2) England
Spain 5-2 USA
USA 4-2 England
Spain 2-1 Portugal