Thursday was quarter-finals day at Russia 2021
Senegal beat Brazil and RFU see off Spain
Switzerland down Uruguay, Japan edge out Tahiti
Senegal and RFU made the headlines in the quarter-finals of the FIFA Beach Soccer World Cup Russia 2021™, advancing to the last four along with Switzerland and Japan.
The Senegalese sprang the big surprise of the day, beating Brazil in extra time to become the first African side ever to advance to the semi-finals of the FIFA Beach Soccer World Cup. Starring once more for the Lions of Teranga were pivot Raoul Mendy and goalkeeper Al Seyni Ndiaye.
Switzerland then produced the perfect performance to overwhelm Uruguay 10-1 and return to the last four for the first time since Dubai 2009, their debut appearance, when they finished runners-up.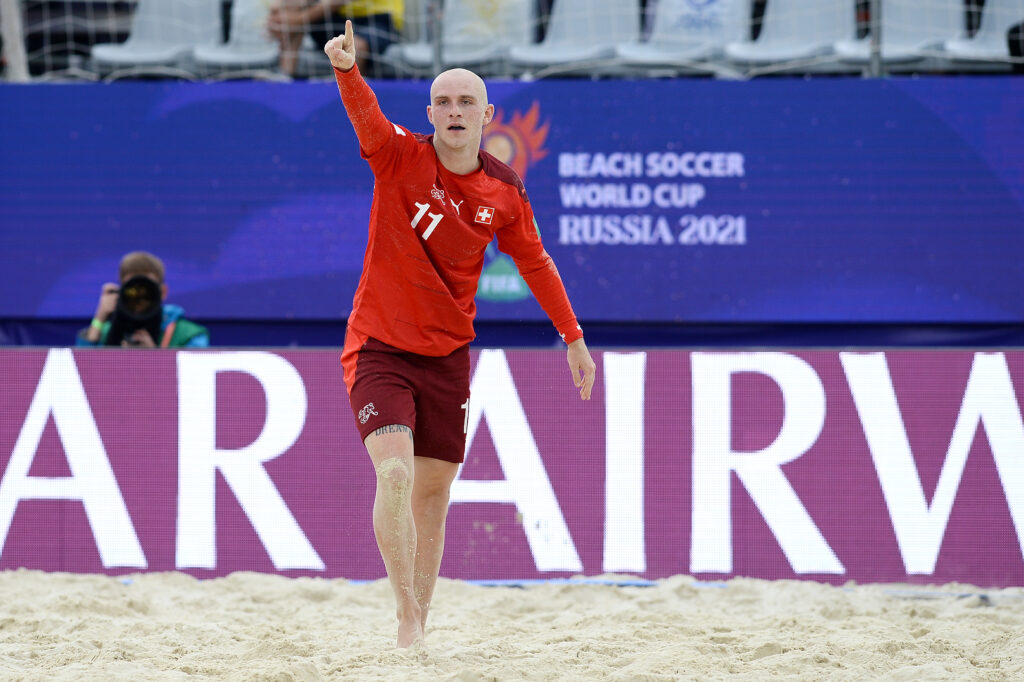 There were more goals and plenty of late drama in the day's third match, as Japan beat Tahiti 5-4 after extra time to reach the semis for the third time and the second in a row. They were joined there by RFU, who beat Spain 4-2 in a keenly contested encounter. In moving into the semis for the fifth time in succession, RFU joined Brazil (2006 and 2007), Tahiti (2013) and Portugal (2015) as hosts who have made the last four.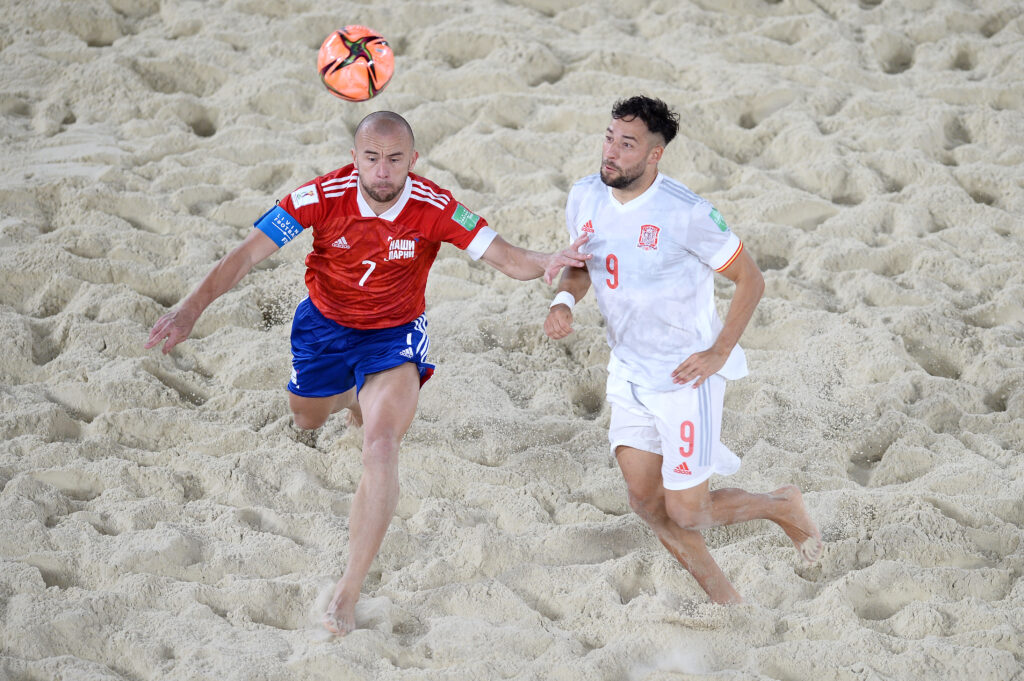 QUARTERFINAL RESULTS
Senegal 5–4 Brazil *AET
Switzerland 10–1 Uruguay
Tahiti 4–5 Japan *AET
RFU 4–2 Spain
MEMORABLE MOMENTS
Fair play follows elation
Al Seyni had a big hand in Senegal's defeat of Brazil. Unable to contain his joy at the final whistle, he climbed on to the crossbar and sat there for a few moments, soaking it all in. When he came down, he was congratulated by his opposite number Mao, who was joined by team-mate Catarino in fist-bumping the rest of the Senegal team.
Mauricinho bids adieu
A world champion and adidas Silver Ball winner at Bahamas 2017, the 31-year-old pivot announced his retirement from international beach soccer following Brazil's loss to Senegal. "I think the team needs some new blood," said Mauricinho, the scorer of 16 goals in 18 matches at four World Cups. "I want to thank God and all my team-mates for the experiences I've had."
Thanks volunteers!
FIFA Secretary General Fatma Samoura found time for a photo with a group of Russia 2021 volunteers on Thursday. "You're the heart and soul of the competition," she tweeted. To every single volunteer at the tournament, we say 'Thank you!'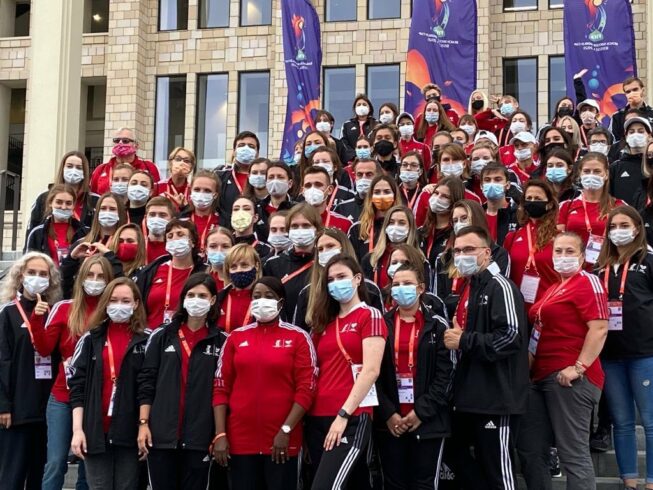 The ultimate birthday present
Dejan Stankovic took his World Cup goal tally to 46 on Thursday and celebrated his 36th birthday to boot. The second-highest scorer in the tournament's history, the Swiss pivot enjoyed a little party with his team-mates. "We had a lovely dinner," he told FIFA.com. "Everyone was singing, there was a cake, and spirits were high. You could tell on the pitch."
All hail King Kawai!
Japan's heroes of the hour were Takaaki Oba, who made it 3-3 with 20 seconds of normal time remaining, and Yusuke Kawai, who pulled off three vital saves in the closing stages of extra time. Grateful for their keeper's lightning reflexes, his team-mates rushed to embrace him at the final whistle.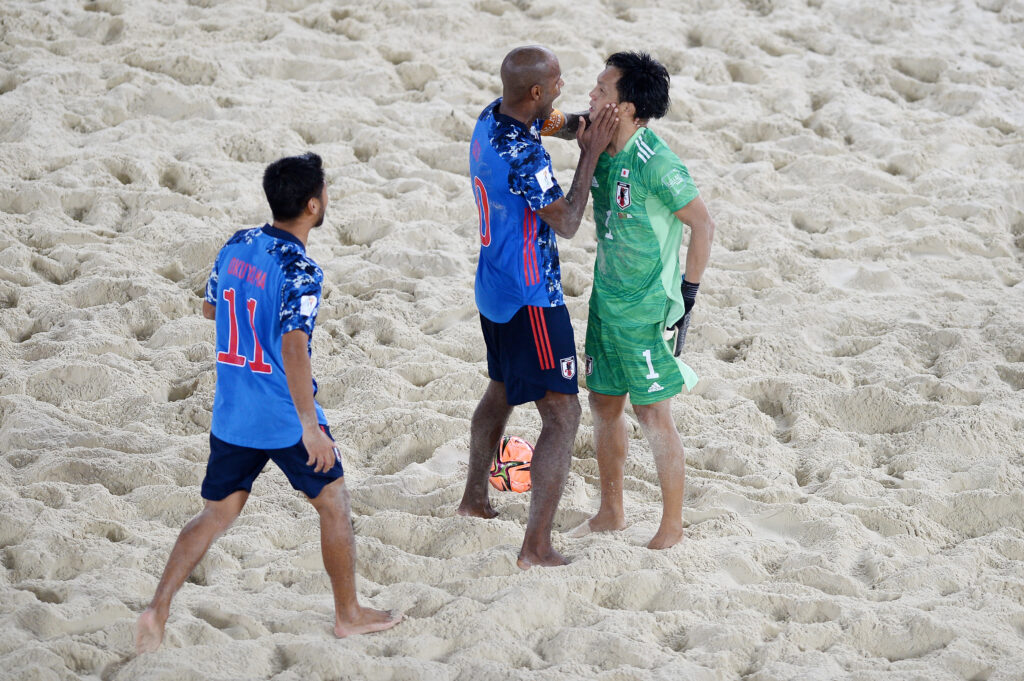 2018 all over again
For the second FIFA World Cup competition in Russia in a row, Spain were knocked out by the hosts. Thursday's win for RFU brought back memories of Russia's penalty shoot-out defeat of La Roja in the last 16 at the World Cup three years ago. RFU got the job done a little quicker this time, seeing the Spanish off in normal time.
The Quote
"The match got away from us when we started trying to play them at their game, which is all about power and running. Coming after the group phase, this result shows that beach soccer is growing all around the world and that it's not about the big teams anymore."
Brazil defender Catarino
Text and Photos: FIFA