– The two teams emerged victorious from the semi-final stage at Russia 2021
– The hosts defeated Switzerland and will have their sights set on a third crown
– Japan beat Senegal and will play in their first-ever final
Japan and RFU will contest the 11th FIFA Beach Soccer World Cup™ final, after triumphing in their semi-finals in Russia on Saturday.
The hosts were the first to book their place in the showpiece match, getting the better of Switzerland via a penalty shoot-out (5-4). The Swiss looked to have the game under control in the third period, but RFU fought back from a two-goal deficit late on to force extra time. In the ensuing shoot-out, they did not miss once, and, having won their two previous World Cup finals, they will be looking to make it three out of three tomorrow.
Subsequently, Japan brought Senegal's surprising and eye-catching run to an end with a solid 5-2 victory. A strong defensive performance by Ozu Moreira on Raoul Mendy, combined with the clinical finishing of Takuya Akaguma, who notched a hat-trick, left the Africans up against it from the outset. The losing side will now seek some consolation versus Switzerland in the play-off for third place.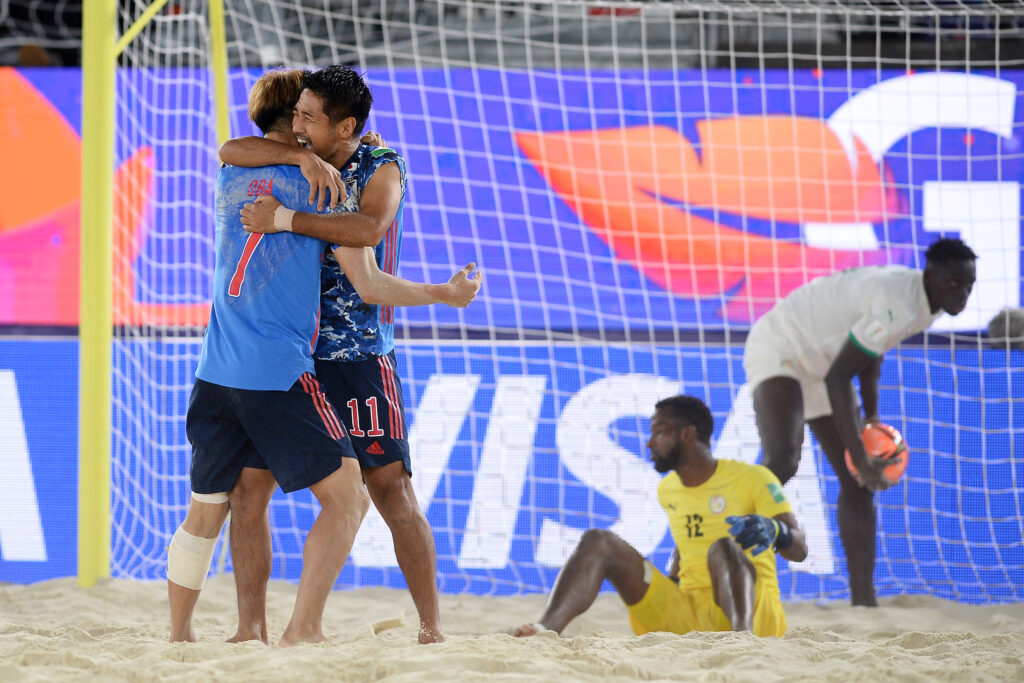 SEMI-FINAL RESULTS
RFU 5–5 (5-4 PSO) Switzerland
Japan 5–2 Senegal
MEMORABLE MOMENTS
A time for heroes
While an impressive collective effort was required for RFU to oust the Swiss, there were also two individual performances that stood out. One came from the captain, Anton Shkarin, who scored the equaliser 20 seconds from the end to send the encounter into extra time. The other was produced by third-choice goalkeeper Denis Parkhomenko, who, despite having not yet played in the tournament, came off the bench for the penalty shoot-out and saved Tobias Steinemann's spot-kick.
A broken streak and some revenge
In advancing to the final, RFU ended a run of two consecutive World Cup last-four losses to European sides (to Portugal in 2015 and to Italy in 2019). They also gained a little piece of revenge on Switzerland, who, in the two teams' only previous meeting, had won in the quarter-finals at Dubai 2009.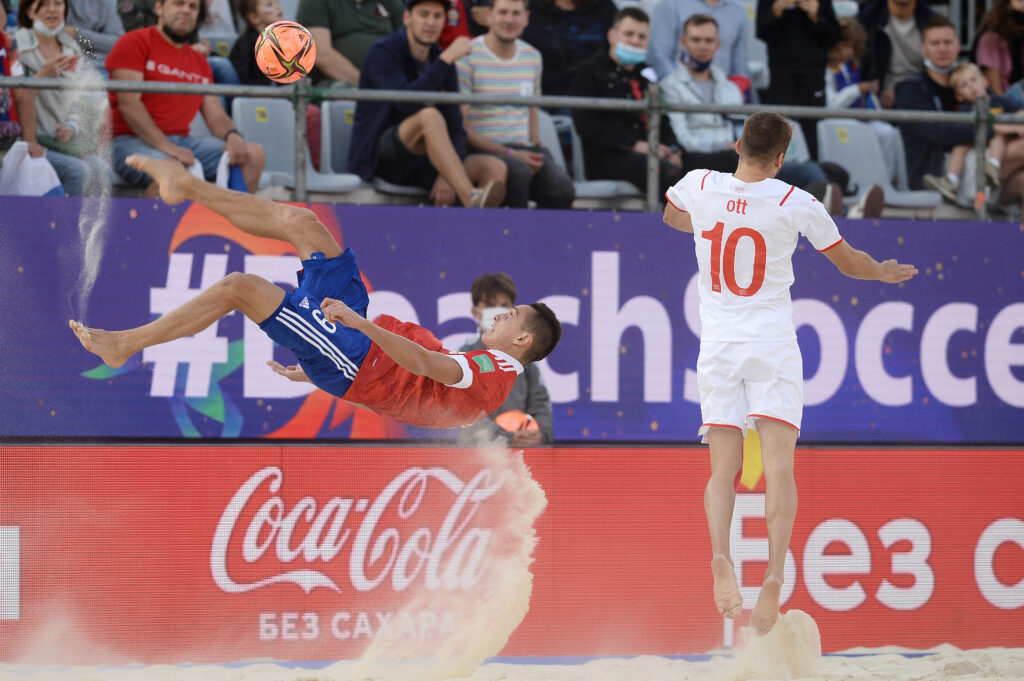 Regional pride
Japan are the first AFC representatives to reach the final of the FIFA Beach Soccer World Cup. On the two previous occasions that the Japanese took part in the semi-finals of the event, they ended up losing to the eventual champions. This time around, could it be their turn to lift the prestigious trophy?
The Quote
"We should have won today, full stop. We did everything right. The fans were against us, of course, but that's to be expected when you're playing the hosts. It came down to a few minor details in the end. If we had won, I think we would have gone on to become world champions. It's a real shame, and I'm at a loss for words. We're just stunned."
Switzerland coach Angelo Schirinzi
Text and Photos: FIFA