The Brazilians lifted the trophy with a 5-2 win over Barra de Santiago
---
The first Americas Winners Cup goes to Brazil. São Pedro crowned their invincible campaign beating Barra de Santiago in the final. The 100% victorious performance from the Brazilians during the whole competition was reflected on the individual awards, as Taii took MVP and top goalscorer award while Laine was the best goalkeeper.
Taii's MVP performance
It took Taii two minutes to break the deadlock and put São Pedro ahead, and three minutes later Cacau would double the distance between both sides.
The second period started in similar fashion as Taii scored her second and captain Sil extended the lead to 4-0. But pushed by a crowded Estadio Nacional Costa del Sol, Barra de Santiago reacted through Cerritos and Cordero as the second period was coming to an end.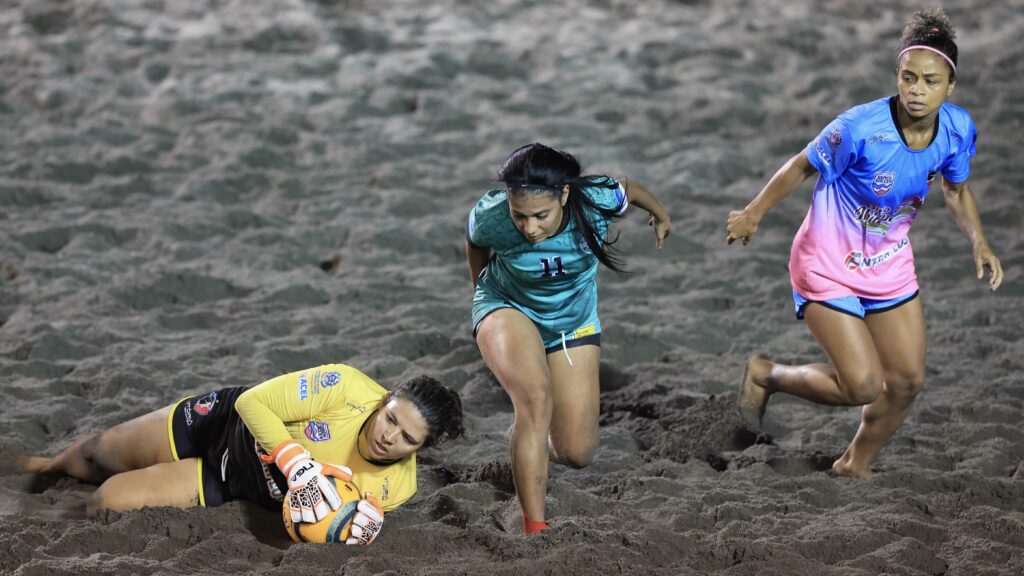 The match went then into the third period with São Pedro leading but with the result far from being settled as Barra de Santiago kept pushing. The Salvadorans couldn't find their way into São Pedro's goal and it would be Taii signing the hat-trick to seal the deal and confirm the 5-2 win.
Late decisions for the bronze medal
The match went goalless into the final period, and it was only then when Corral de Mulas broke the deadlock through Cindy. Fátima would make it 2-0 with seven minutes to go, but when the clock showed little more than one minute Gamero reignited UES's hopes, and eight seconds later Garzon equalised the fray and took the match to extra time.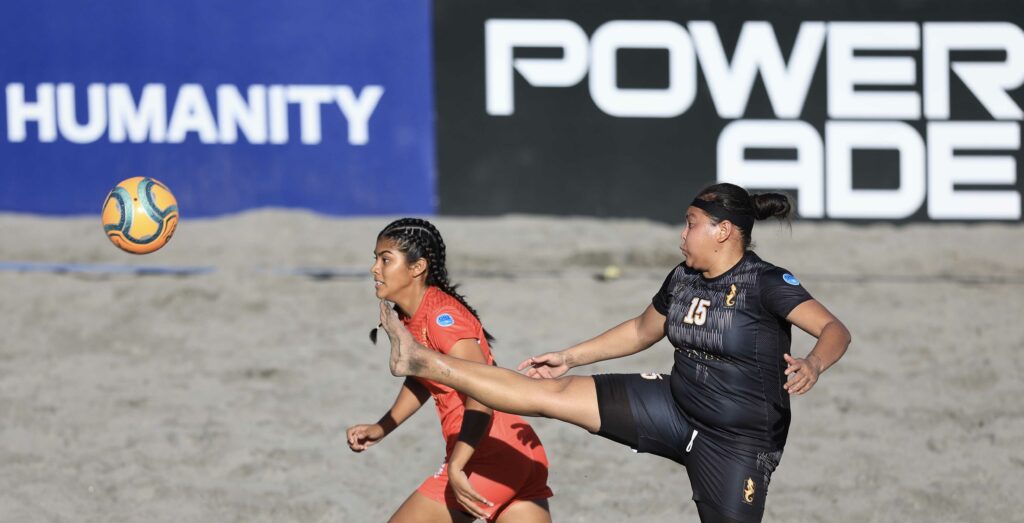 Garzon would take the hero's role scoring her second and earning UES the bronze medal.
RESULTS (Day 7)
Final
São Pedro Beach Soccer (BRA) 5-2 Barra de Santiago FP (SLV)
3rd place play-off
AD Corral de Mulas (SLV) 2-3* UES (SLV) *after extra time
INDIVIDUAL AWARDS
MVP: Taii (São Pedro)
Top goalscorer: Taii (São Pedro)
Best Goalkeeper: Laine (São Pedro)
Click here for all the Women's Americas Winners Cup 2023 stats, including standings, fixtures and top scorers.