In the all-Salvadoran final, Barra imposed themselves against Chirilagua
---
The first trophy of the men's Americas Winners Cup stays in El Salvador. With a 7-3 win Barra de Santiago beat countrymen Chirilagua to lift the cup at the Estádio Nacional Costa del Sol. Velasquez took the MVP award after another key-performance in the final, and his teammate Najera was the best goalkeeper, while Turquoise's Billy was the competition's top goalscorer.
Decisive third period for the Barra men
Both Barra de Santiago and Chirilagua stayed level after the first period with Velasquez and Douglas scoring for each side. Urbina was the only one able to find the back of the net in the second period, putting Barra back on the lead.
But a strong Barra start of the third period proved fatal for Chirilagua: Arana and Velasquez extended the lead in the first minute, Segovia did cut the distance again, but Velasquez netted his hat-trick to put Barra de Santiago leading 5-2.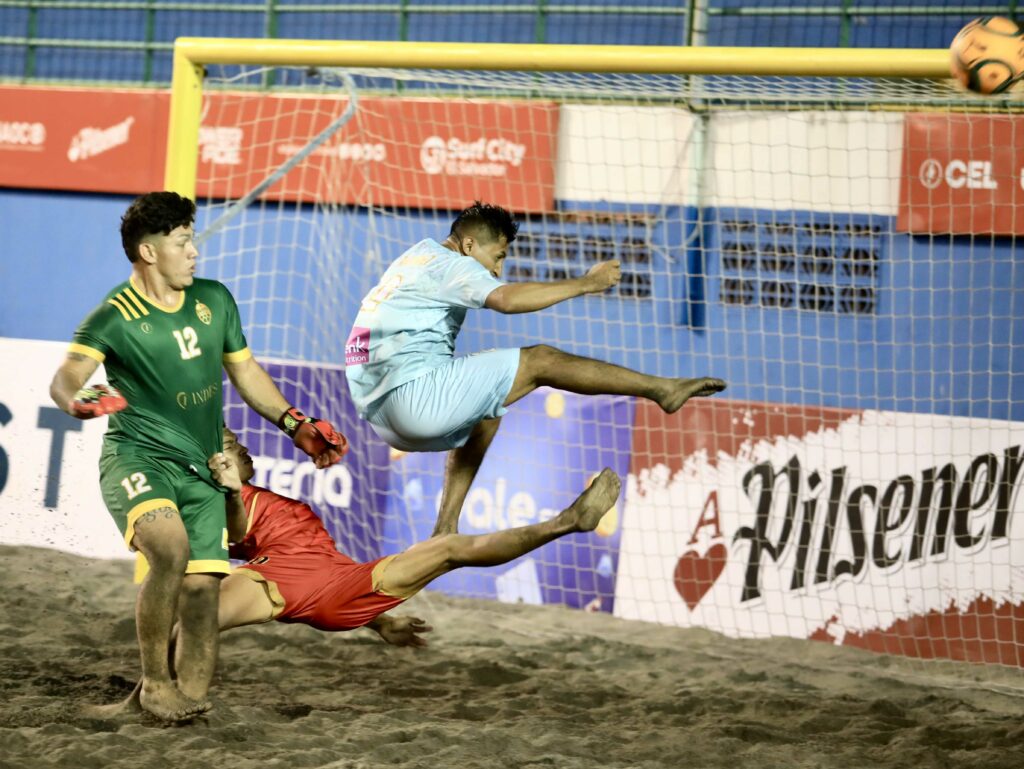 Ramos would add his name to the scoresheet with less than three minutes to go, before Guzman pulled one back for Chirilagua. The final dagger was stabbed by Fuentes who signed the final 7-3.
La Pirraya complete all-Salvadoran podium
The 2022 World Winners Cup finalists bounced back from the semi-final defeat and beat Santa Cruz four goals to three, with Huezo netting a hat-trick.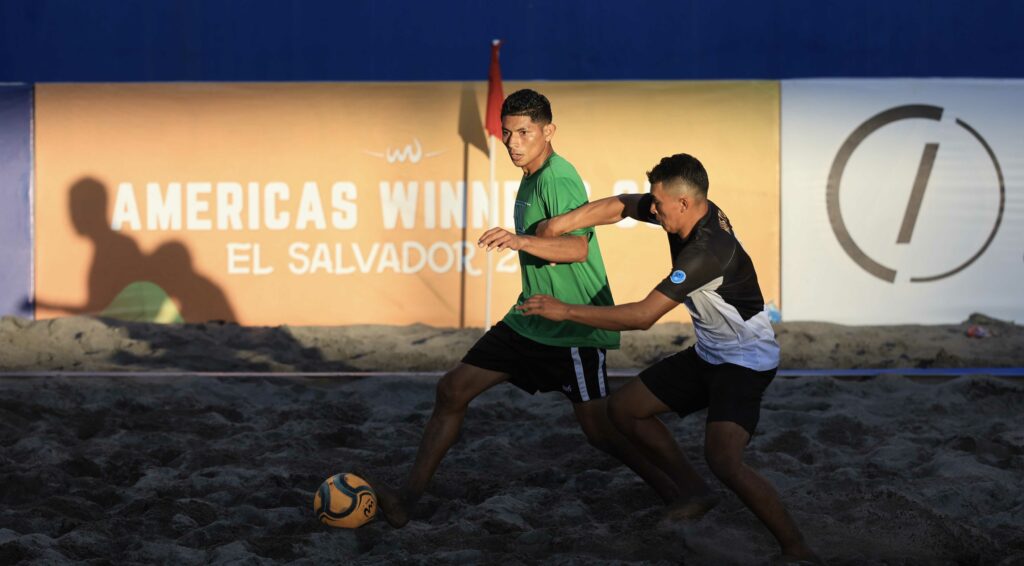 Canada BSC finished fifth following a dramatic win over Flamengo in penalties. The Canadians were losing 2-1 and down one man, when Silveira equalised, sending the match to extra-time where the draw stayed on the scoreboard.
Billy put on a show for Turquoise, netting six goals in his team's win in extra-time against FBS, meaning the team from Turks and Caicos finish in the seventh position.
RESULTS (Day 7)
Final
Barra de Santiago (SLV) 7-3 Chirilagua Futbol Club (SLV)
Play-offs
3rd place: Santa Cruz (USA) 3-4 La Pirraya (SLV)
5th place: CR Flamengo (BRA) 2(5)-(6)2 Canada Beach Soccer Club (CAN)
7th place: FBS FC (USA) 5-7* Turquoise BSC (TCI) *after extra time
Click here for all the Americas Winners Cup 2023 stats, including standings, results and top scorers.