The German club defeated La Pirraya in the final of Sunday to claim the 2022 edition
---
– Real Münster take 9-3 victory to claim 2022 World Winners Cup
– Champions scoop individual awards
– Napoli BS take third after beating Rostocker Robben
Real Münster are the champions of the second edition of the World Winners Cup!
In a thrilling final, the Germans defeated Salvadorian club La Pirraya to the title with Bê Martins, tournament MVP and Top Scorer, running the show alongside twin brother Leo.
The champions also claimed the Best Goalkeeper, Spaniard and captain Jose Carlos.
In the playoffs, Napoli BS beat Rostocker Robben to third in a tight match which finished with just one goal separating the sides.
FINAL
Real Münster and La Pirraya FC had both gone unbeaten in the 2022 World Winners Cup, but in the final, one of their runs had to come to an end…
Metzler converted the first goal after just a minute and a half, and Japanese international Oba hit a quickfire brace – one of which a wicked bicycle kick out of nowhere – and Leo Martins found space to fire in number four, but not before the Salvadorians got a foothold in the match through Melvin and Batres.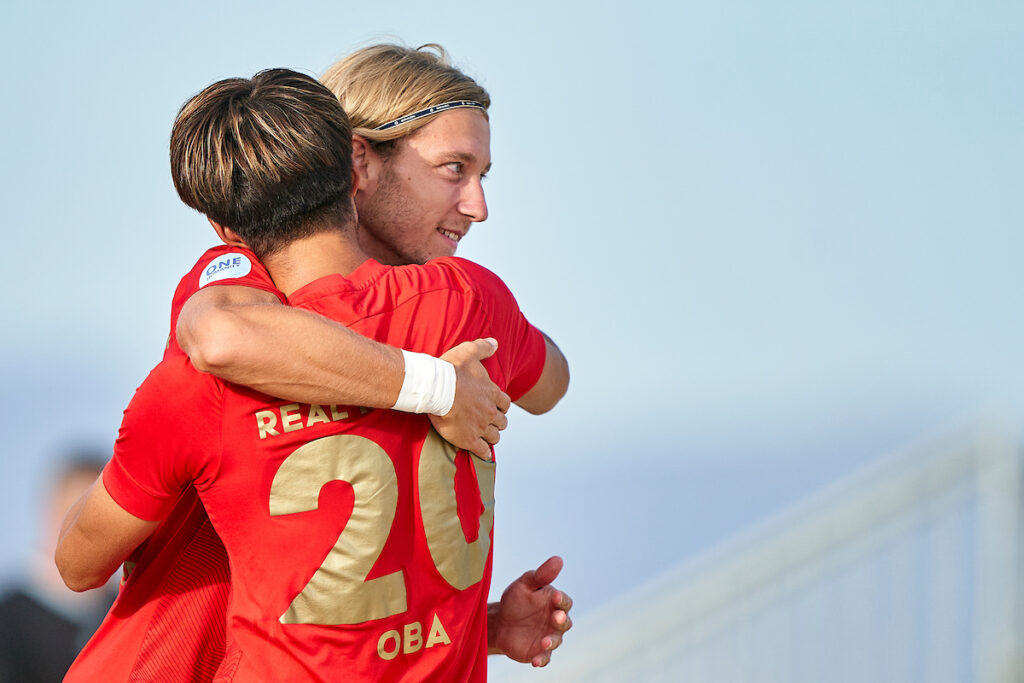 The second period began with the German club leading 4-2, but Portuguese internationals Leo and Bê Martins were not finished, running riot to extend the advantage to 8-3, following a thunderbolt strike from La Pirraya keeper, Carlos Mario.
Metzler completed his hat-trick in the final period, and this would be the last goal of the game as Münster claimed the 2022 World Winners Cup with a final score of 9-3.
PLAYOFFS
The battle for the third place was a close one with Rostocker Robben and Napoli BS facing each other for the bronze.
Both sides were always within just one goal to each other. The Germans were winning 3-2 and then 4-3 with goals from Casper Dorph (2), Frandsen and Knüppel, but Giordani and Eudin's braces, as well as Josep Jr.'s goal, secured the win for the Italian side.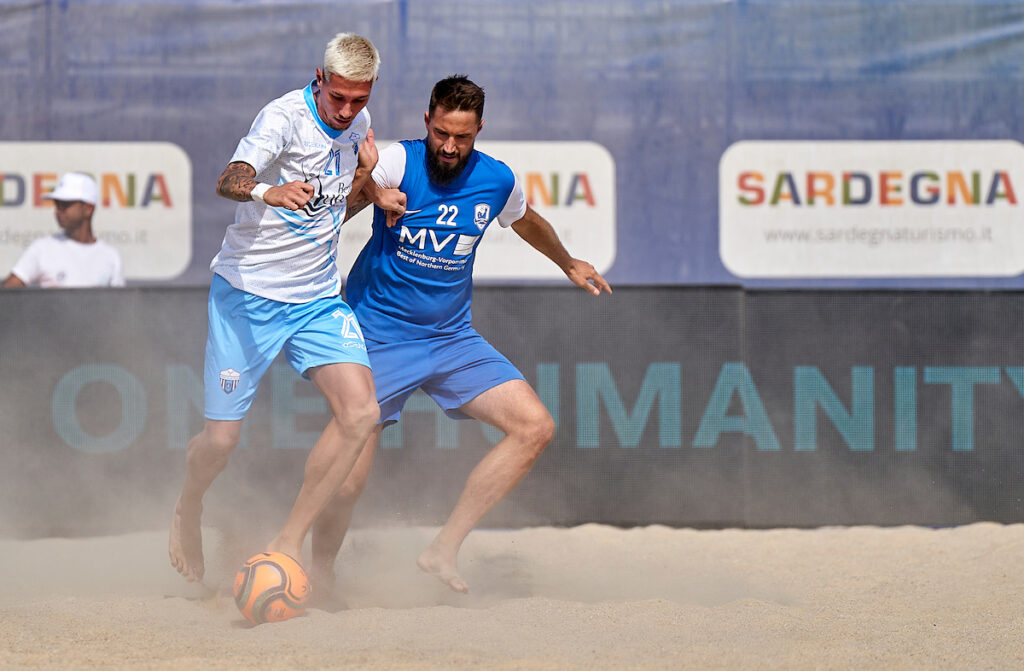 Marseille BT came from behind to beat Napoli Patron BSC to fifth place thanks to a hat-trick from French international Varrel.
Bohemians 1905 were beaten to seventh by Bologna BS, as the Italian club netted six to end the World Winners Cup on a high.
Four goals by Danish international Axel Damm helped BSC Husty defeat Lazo Apego to take ninth place and Canada BSC earned 11th by putting eight past Naxos BS.
RESULTS – 18/09
Naxos BS 2-8 Canada BSC
Napoli Patron BSC 2-7 Marseille BT
Lazo Apego 4-8 BSC Husty
Bohemians 1905 3-6 Bologna BS
Rostocker Robben 4-5 Napoli BS
Real Münster 9-3 La Pirraya FC (FINAL)
INDIVIDUAL AWARDS
MVP: Bê Martins (Real Münster)
Top Scorer: Bê Martins (Real Münster)
Best Goalkeeper: Jose Carlos (Real Münster)
For full details on the 2022 World Winners Cup in Cagliari, including fixtures, results and standings, head to beachsoccer.com.