South America's top two nations sit top of the groups in Saudi Arabia after Day 2
---
– Paraguay win again to top Group A
– Brazil stay top in Group B with second win
– Hosts edged out by England in 15-goal thriller
Brazil struck six past Oman and Paraguay netted nine against UAE to bag second victories in the NEOM Beach Soccer Cup 2022 on Day 2.
Mitch Day's winner with just seconds on the clock saw England edge the Saudi hosts, but neither side will be able to reach the final as Paraguay have already clinched the topspot in Group A.
In Group B, an Ozu masterclass helped Japan defeat Bahrain to knock them out of the running for the title.
Paraguay overwhelm UAE to seal place in final
Paraguay had beaten England in their first match and, after three long periods, extra time and a 16-penalty shootout, UAE fell to their Arab rivals.
UAE took the lead on Matchday 2, as Abbas powered in the only goal of the first period. Their slim advantage was soon slashed though, as Paraguay's captain Carballo, the Top Scorer of the Emirates Intercontinental Cup, hit a quick-fire double. Ojeda and Benitez then made it four as the men in red and white increased their grip on the tie.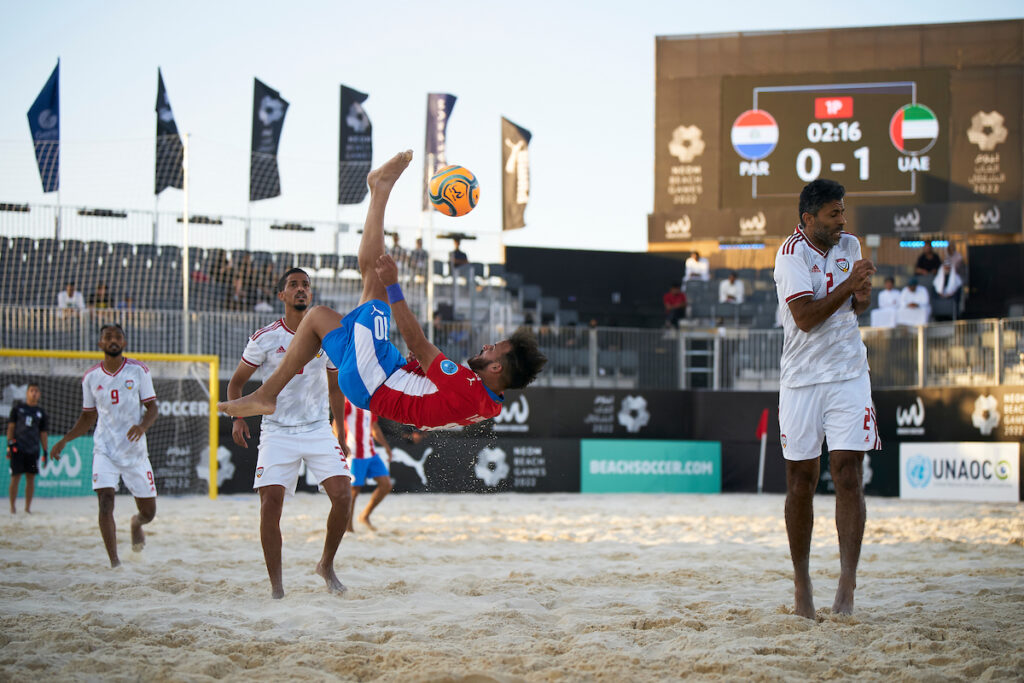 Ahmed Beshr pulled two back for the Emirati, but Paraguay were in full swing as they pushed their eventual tally to nine, with Benitez claiming a hat-trick.
A second win in the bag for the South American champions means that Paraguay will finish top of Group A, and have therefore qualified for the final with a group game still to play.
Igor and Hulk braces have Brazil on top
Brazil had swept aside Bahrain on Day 1, but Oman had earned a shock win over Japan and came into this tie equal on points with the team ranked third in the world.
The men in yellow struck first when Edson Hulk buried a fierce shot to see Brazil leading at the break. Oman hit back when a deflected shot from Abdullah snuck inside Bobô's post.
Marco Octavio's men looked a little nervous but a stunning individual goal saw Igor beat two defenders and chip the keeper, and moments later Hulk smashed in number three at the near post.
It was Igor's turn to bag his brace as he pulled of another brilliant chip, then Mauricinho and Filipe Silva got on the scoresheet taking Brazil's total to six.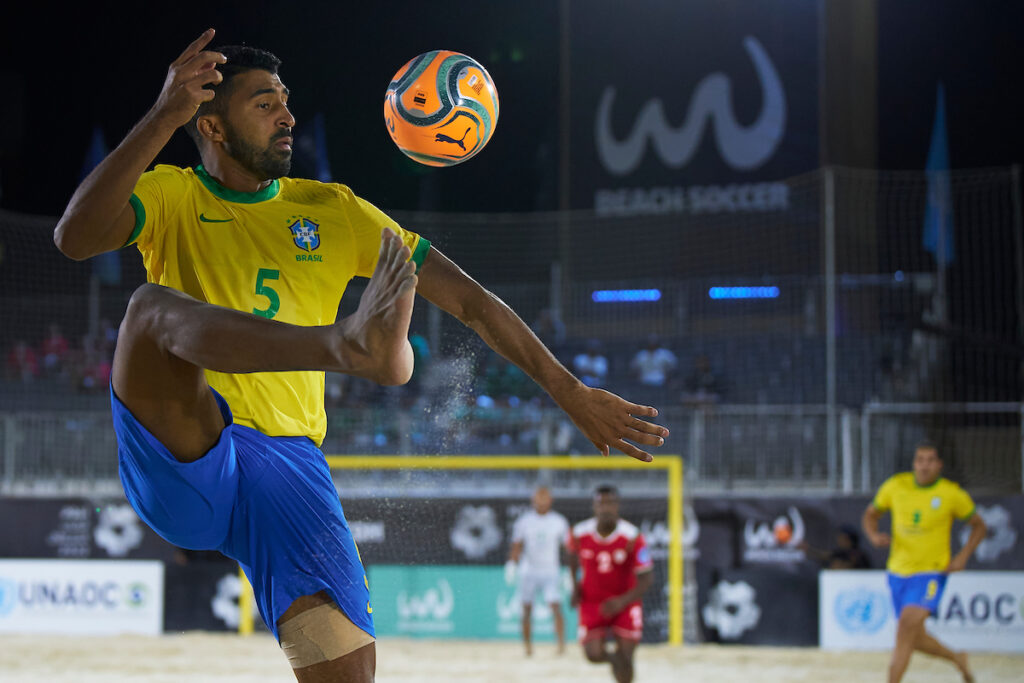 Late goals from Battashi and Khalid – a goal of the tournament contender which ended up straight in the top corner – made little difference to the Brazilian domination, as the Intercontinental Cup runners-up go top in Group B with a second win.
Goalfest sees England edge hosts on Day 2
England put a good performance in against the South American champions yesterday, but lost to Paraguay while their Saudi hosts beat UAE on penalties.
Both sides needed the points, but the Three Lions were quicker off the mark through keeper Tommy Jackson. A Mitch Day double took England to three before the break but the hosts struck with a clinical finish from Majed.
Grossett and Temple fired in powerful shots in the second period, but once more Saudi Arabia were there to pull them back to 5-2 through Naif.
In the third period, the match exploded into a fiery goal fest as Jackson bettered his first strike with a crazy goal and Day completed his hat-trick.
Suddenly, the men in dark green were all over England, peppering them with shots and with less than a minute left, managed to mount an amazing comeback and cut the difference through Mubarak, Majed, Sulaiman, Khalid and finally Majed, as the crowd erupted with the scoreboard reading 7-7.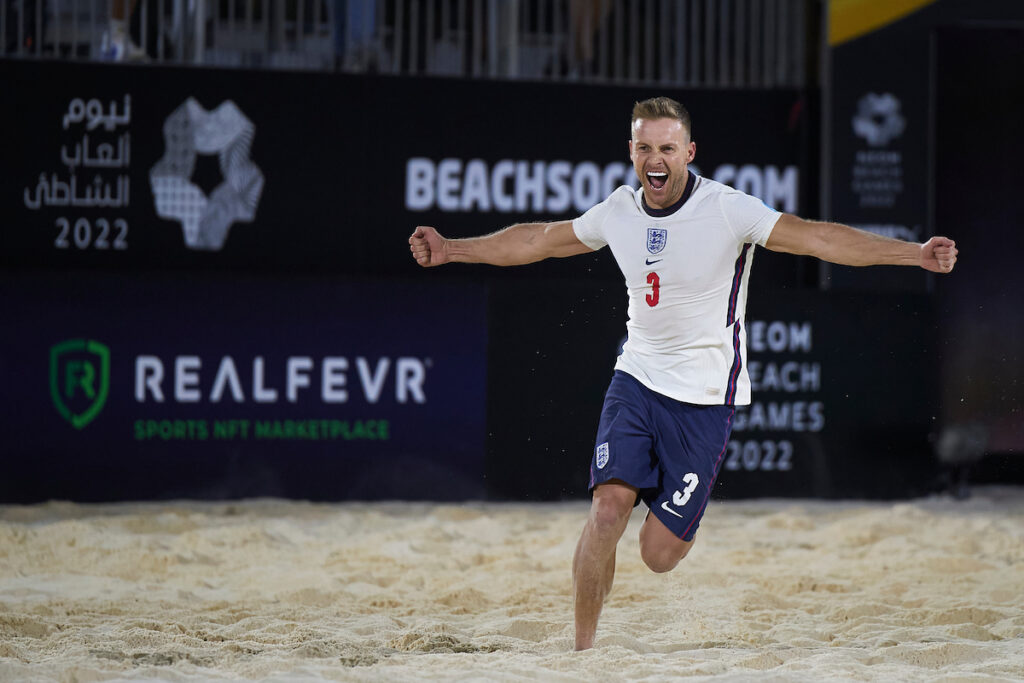 But the hero of the day was coincidentally called Day, as the England number three just found enough space to poke in a dramatic later winner, taking the final score to 8-7 – the highest scoring game so far in NEOM.
Ozu masterclass downs Bahrain
One Asian rival had already downed Japan in a shock defeat, and the Samurai Blue were keen to avoid a similar fate against Bahrain on Matchday 2. Ozu converted an early penalty and then found space to smash in number two early on.
Just when Japan looked to be getting out of sight, Bahrain struck back through an Ali header just before the break, and after it, Rashed forced Shinya into an goal-preventing foul and the Japanese keeper was sent off. Rashed then couldn't have placed the ball better, sending it into the top corner to make it 2-2.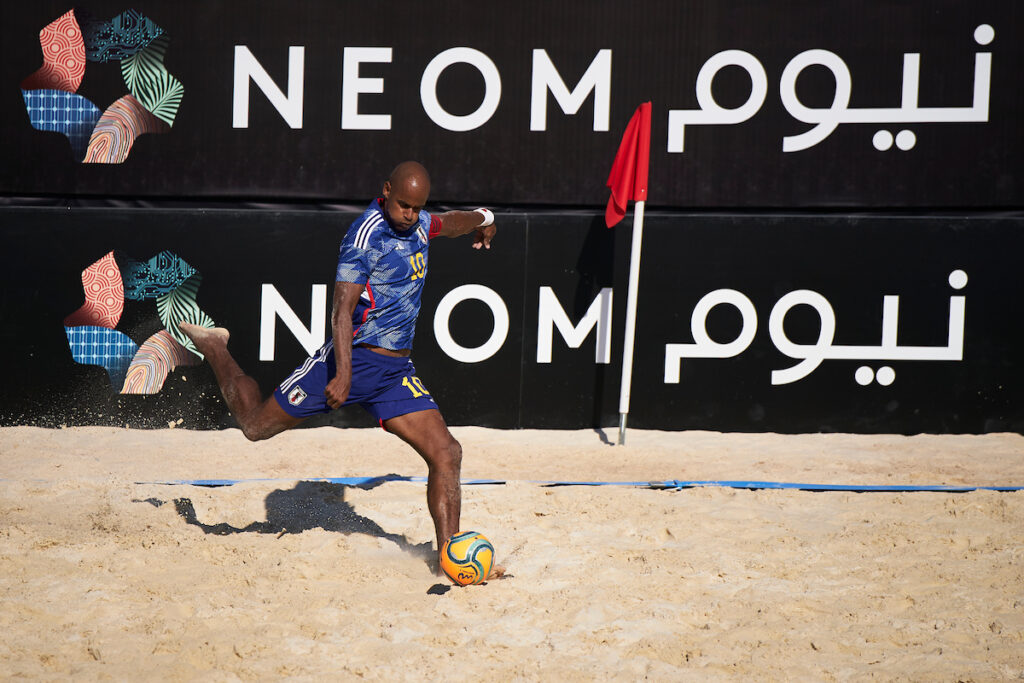 Oba and Akaguma got on the scoresheet with bicycle kicks in the second period, as Japan led heading into the third and final period, where captain Ozu completed his hat-trick and then set up Oba for his second of the match to make it 6-2 as the final whistle sounded.
An essential win for Japan, but a second defeat for Bahrain knocks them out of the running for the NEOM Beach Soccer Cup.
RESULTS (10/11)
Japan 6-2 Bahrain
Paraguay 9-3 UAE
Oman 3-6 Brazil
England 8-7 Saudi Arabia
Watch the games live on Recast.
For full details on the NEOM Beach Soccer Cup Dubai 2022, including fixtures, results and standings, head to beachsoccer.com.