Wins for the Canarinhas and the Lionesses on Matchday 2
---
Brazil and England qualify for the final with one match to go
Taiane leads the goalscorer chart
Katie James nets a hat-trick agains the Netherlands
Action continued in NEOM on Matchday 2 of the tournament and the winners of the day were the Brazilians and the English, who thus clinched a berth in the final.
Brazil put eight past the Dutch
Matchday 2 of the Women's NEOM Beach Soccer Cup kicked off between two teams coming with different sensations from their first games. Brazil were aiming for their second win, while the Netherlands were looking for the first points.
The Dutch took the lead through Sharona Tieleman, but just after Taiane increased her goal tally in the competition, the same Sharona Tieleman put he ball into her own net on the rebound to a free-kick from Adriele and Brazil went leading 2-1 into the second period.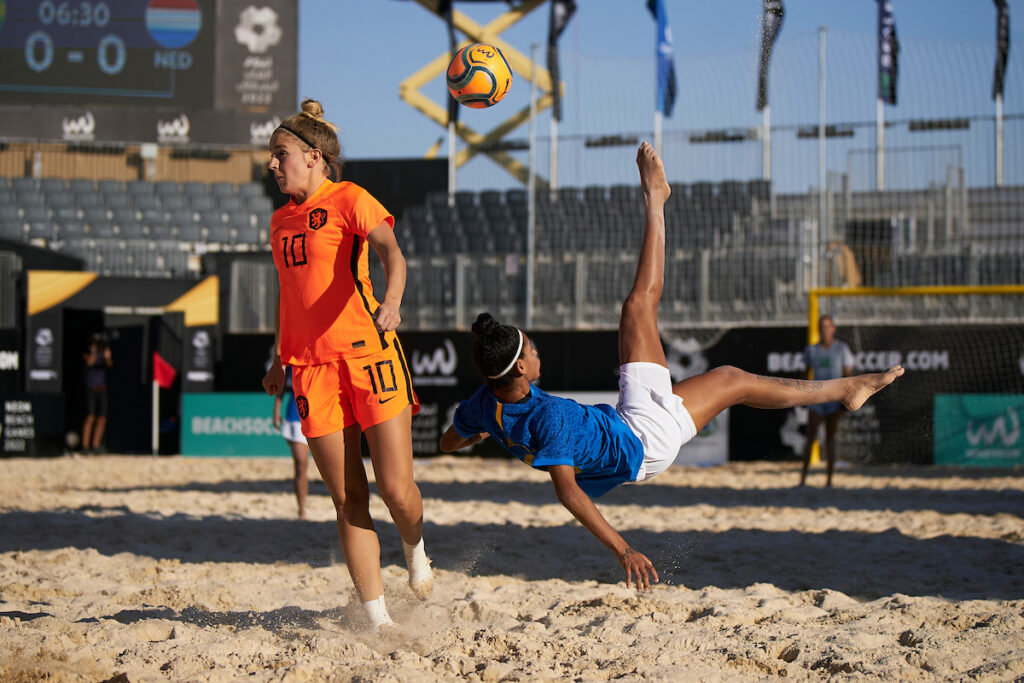 Adriele made it 3-1 with a bicycle kick that went straight into the top corner of Alissa's goal, and Lorena increased the gap before the final period.
The third period saw Brazil cruise to victory, with Taiane and Lorena netting their second goals, and Lindy and Dani also adding their names to the 8-1 scoresheet.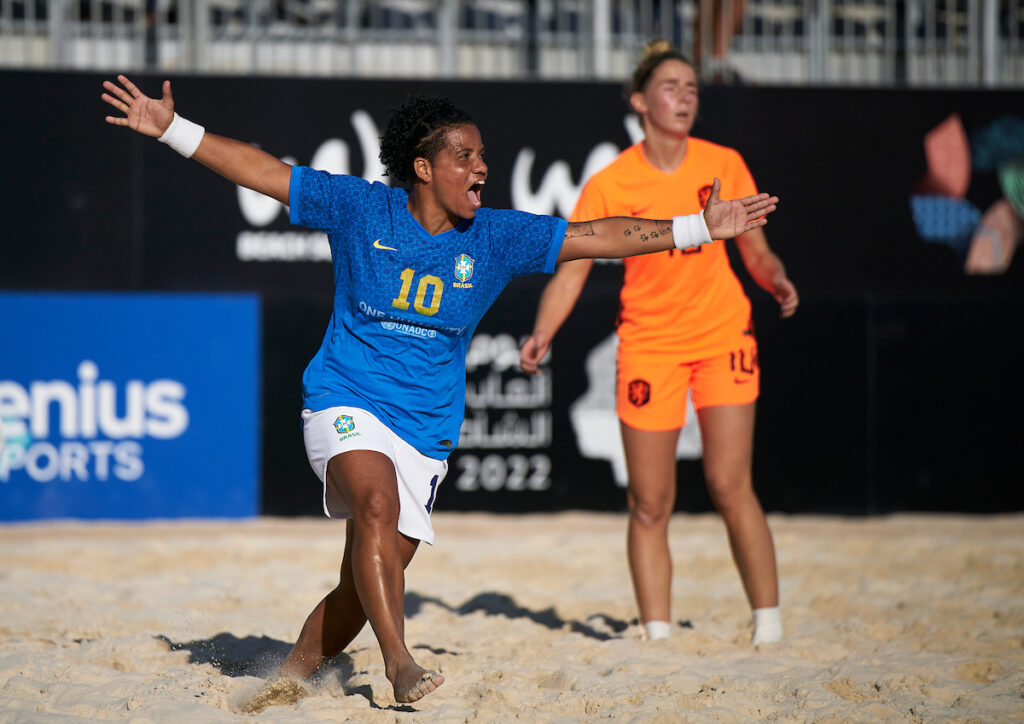 The Katie James's show
With Brazil's win, England knew that a win against Ukraine would guarantee them a place in the final.
Katie James took advantage of a mistake by Terekh to break the deadlock five minutes into the game, and she would double the lead with a header on the first period's buzzer.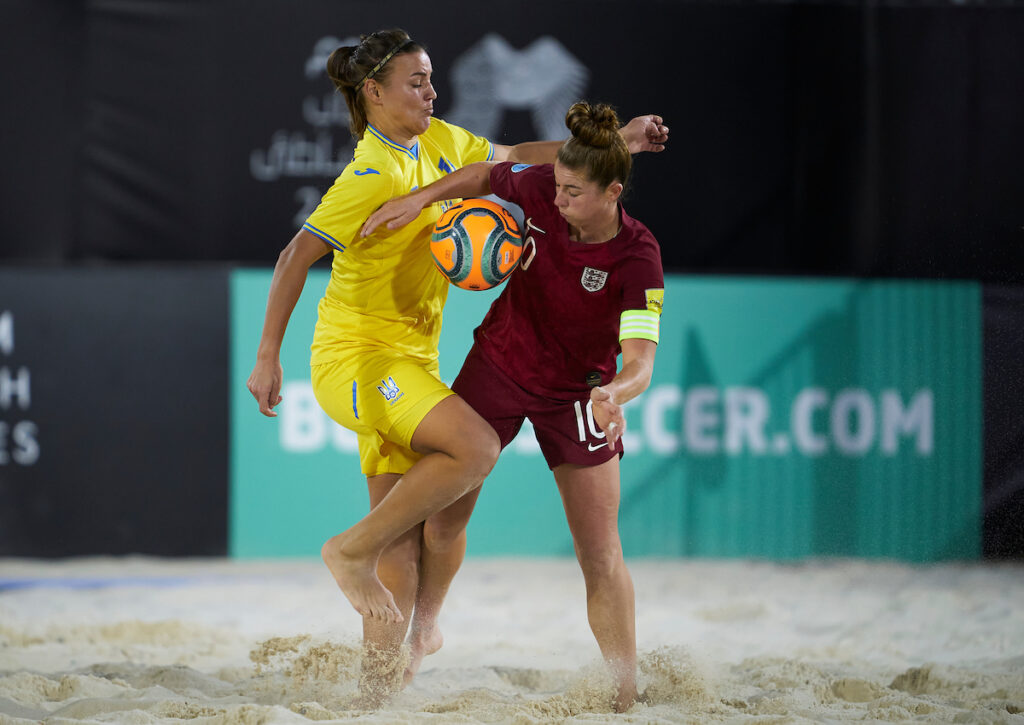 Molly Clark showed all her quality with a long range strike that Terekh was unable to save and made it 3-0 but the Ukrainians reacted and goals by the two Anastasiias, Kaliahina and Terekh, put the one-goal margin back on the scoreboard.
But it was Katie James's evening and the English international netted the hat-trick one and a half minute before the break to give England a two-goal lead back.
The third period saw no changes in the result, which meant a place for England in the final against Brazil, with the two teams playing tomorrow to close the group stage.
RESULTS (Matchday 2)
Brazil 8 – 1 Netherlands
England 4 – 2 Ukraine
Watch all the matches live on Recast!
For full details on the Women's NEOM Beach Soccer Cup 2022, including fixtures, results and standings, head to beachsoccer.com.