USA and Japan won on the day that saw Akaguma score five goals
---
Matchday 2 of the Mundialito 2022 Gran Canaria was as intense as it gets and left everything to play for on the final Matchday as all teams are level on points.
The US upset the defending champions
After an important and hard-fought win against Japan in the previous day Portugal had the better start against the United States and midway through the first period, Duarte Algarvio scored his fifth goal in the tournament. But on the restart of the match Chavez fired it from halfway to restore the draw before Albiston put the Americans leading two minutes before the break.
The rest did wonders to the Portuguese who turn the result around with two goals by André Lourenço in the first two minutes of the second period. Mário Narciso's men reached a two-goal lead for the first time in the match as Rui made it 4-2. But the US team didn't give up and Albiston's second goal restored Francis Faberoff's men's hopes and two seconds before the break Silveira equalised the tie.
Two minutes into the third period Perea confirmed the American comeback putting Portugal on the urge of hitting back, wich they did through Belchior but with six minutes to go goalkeeper Toth shot from his own area to make it 6-5 to the US, a result they secured until the final whistle, earning thus their first three points in the tournament.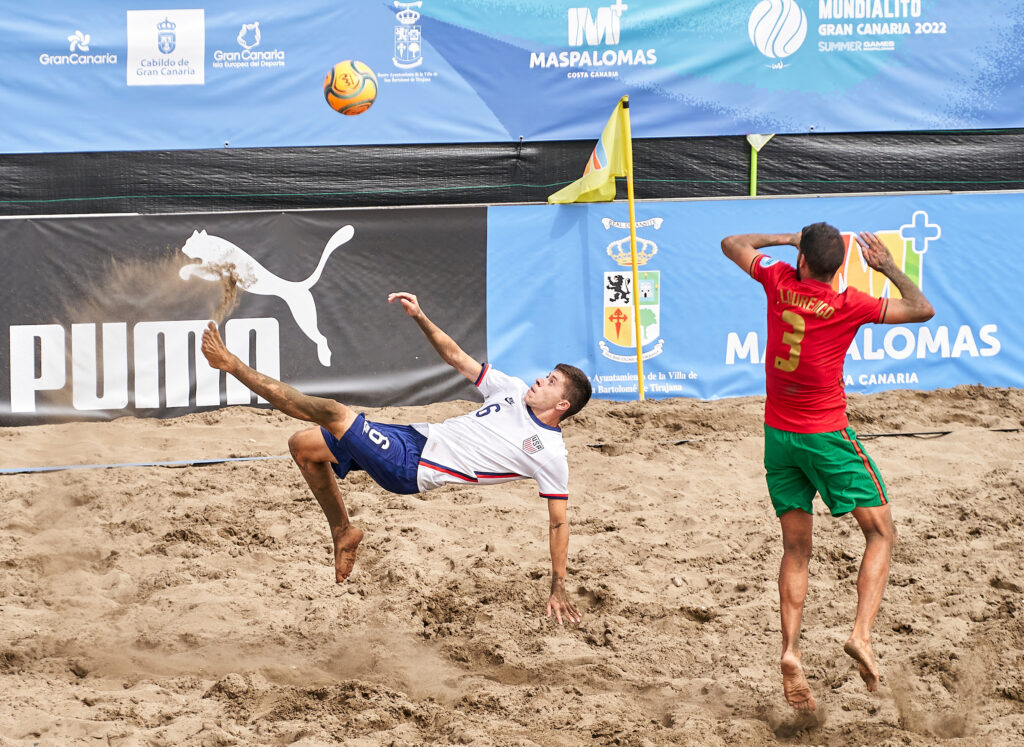 Akaguma scores 5
In the match that closed Matchday 2 a packed stadium saw hosts Spain, aiming to take advantage of Portugal's defeat to take the isolated lead of the table, take on Japan looking to bounce back after their loss against the Portuguese on the previous day.
And it were the Japanese who took the lead, just 24 seconds into the match Akaguma made it 1-0. Four minutes before the break, Tanaka doubled the lead for Japan, but it was joy that didn't last long since Joselito scored as the match resumed.
With all to play for, the second period started with Japan on the upper hand with Akaguma scoring his second one minute into the period. Japan's lead would be extended one minute before the break when Oba stole the ball and one-on-one with Dona served Kibune who made it 4-1.
Japan went in a comfortable position into the final 12 minutes and they would score again when the ball fell to Ozu who saw Dona out of position and lobbed it directly from his own half to make it 5-1. Until the end of the game it was all about Akaguma who stole the show by scoring three more goals, and finishing Matchday 2 as the competition's top scorer with seven goals as Japan beat Spain 8-2.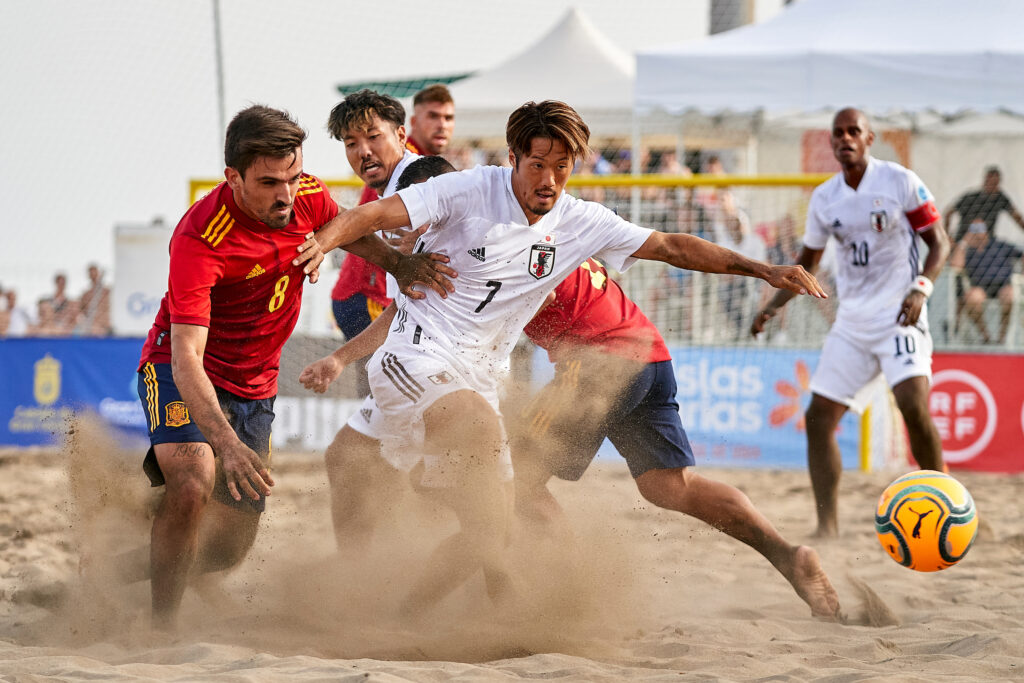 RESULTS – Matchday 2
Portugal 5-6 USA
Spain 2-8 Japan
Check all the standings and stats of the Mundialito 2022 at beachsoccer.com