CD Melistar's men and the women of Playas de San Javier won the Copa RFEF in Spain on Saturday, while Levante's men won the Supercopa and Playas de San Javier clinched the double in Malaga.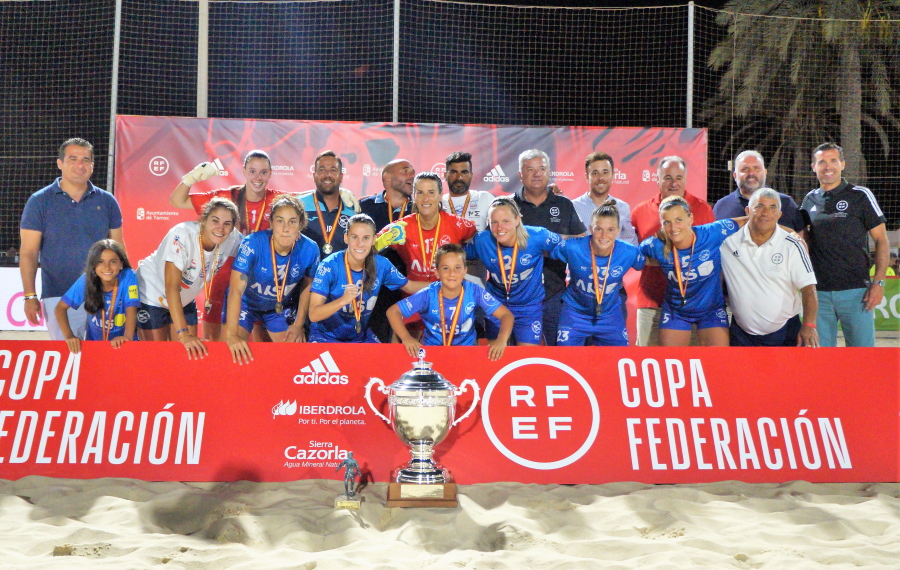 The RFEF Copa and the Supercopa were contended on the 30 in 31 July, at the Ciudad Del Fútbol in Torrox.
CD Melistar defeated CD Marbella in the final of the Copa with a final score of 8-1 on Saturday, and then Levante, champions of the Spanish league, beat Melistar in the final of the Supercopa by four goals to three on Sunday.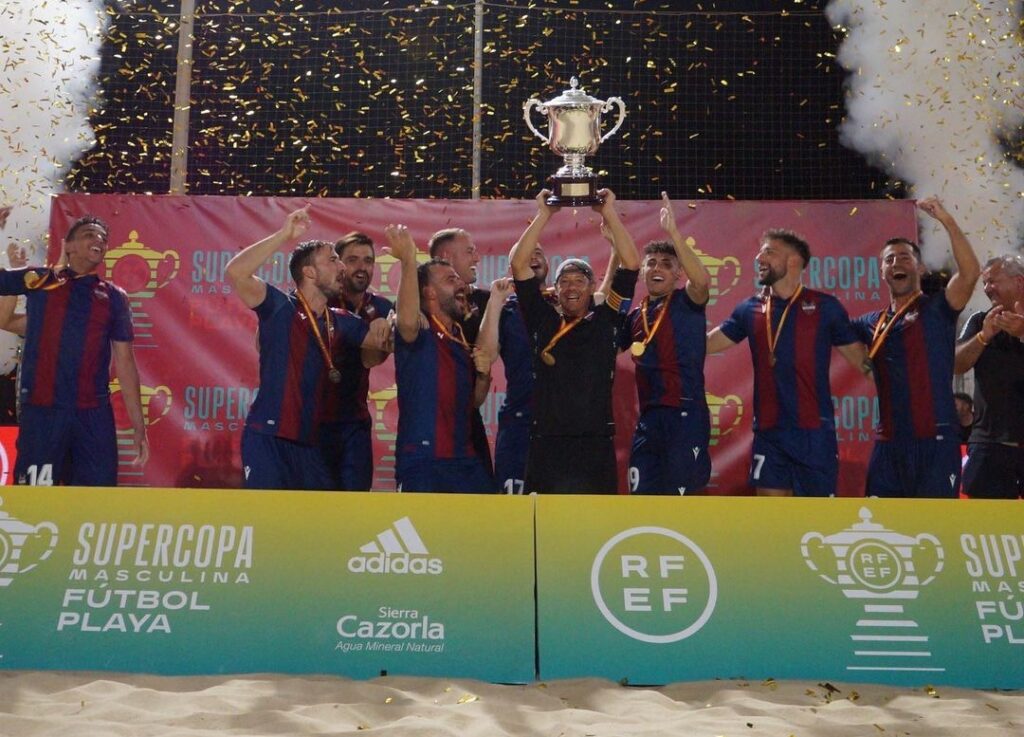 In the women's competition, Playas de San Javier won the Copa RFEF de Fútbol Playa, beating CF Femenino Cáceres in the final, with a score of 3-2 in Torrox.
AIS Playas de San Javier then went on to win the double, taking the Supercopa as well after downing Cáceres for the second time in as many days.
La Roja stars bagged the individual awards for the Cup, as Chiky (CD Melistar) won the MVP trophy and Edu Suarez (Levante) took home the Top Scorer award. AIS San Javier's Andrea Mirón won the MVP award in the women's competition and Natalia Cuadrado (CD Higicontrol) won the Top Scorer.
The sixth edition of la Copa RFEF saw eight clubs compete in each category: see the final standings below.
FINAL STANDINGS
Men
Champions – CD Melistar
2.- CD Marbella FP
3.- Levante UD *(Supercopa Champions)
4.- AIS Playas de San Javier
5.- Victoria Beach Soccer
6.- CE Roses Platja
7.- CD Miguelturreño
8.- AD Torrejón CF
Women
Champions – AIS Playas de San Javier *(Supercopa Champions)
2.- CF Femenino Cáceres
3.- CD Higicontrol Melilla
4.- Terrassa Bonaire BSC
5.- Turia BSC
6.- Mazarrón Féminas
7.- CD Pozoblanco Femenino
8.- CD Manchego Ciudad Real Femenino
RESULTS
Men
RFEF Copa Final (July 30)
CD Melistar 8-1 CD Marbella FP
Supercopa Final (July 31)
Levante 4-3 CD Melistar
Women
RFEF Copa Final (July 30)
AIS Playas de San Javier 3-2 CF Femenino Cáceres
Supercopa Final (July 31)
AIS Playas de San Javier 5-1 CF Femenino Cáceres
Photos: RFEF